Guess who fell from 300 feet in the air today?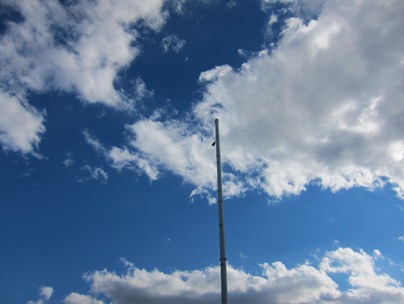 That tiny little black dot would be me and Ryan.
Are we crazy? Maybe a little.
After purchasing buy one get one free tickets through Living Social for the world's tallest SkyCoaster in Kissimmee a few weeks ago, Ryan and I decided today was the day to use it! The weather was beautiful and we were feeling a little adventurous.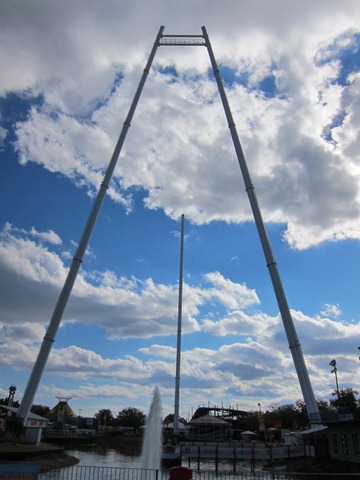 The SkyCoaster slowly brings you up to the top of the far pole in the above picture before dropping you, allowing you to free-fall for 140 feet, before the cords catch and you swing forward through the two poles.
It was amazing… and so, so scary. The freakiest part was getting to the top of the far pole. It took a while and I think I said "Oh my God" about a million times. I told Ryan I loved him (you know, just in case), and closed my eyes several times. Eventually we made it to the top and after a 3, 2, 1 countdown, we were released!
I didn't realize that a 140-foot free-fall was involved, so when I didn't feel us "catch" right away I screamed my little heart out! It was totally exhilarating and one of the scariest things I've ever done!
Ryan and I both said we felt tense for quite a while afterward!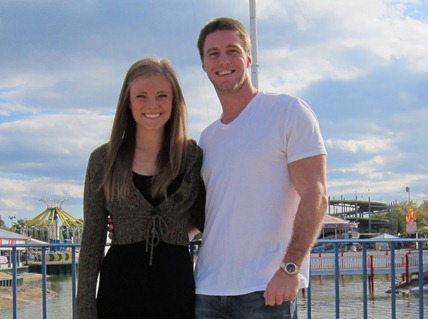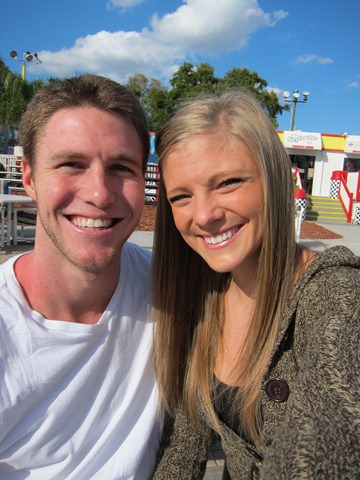 Once our thrill for adventure was adequately satisfied, we headed to the outlet mall on a mission.
After reading all of your comments about lululemon yesterday, I just had to check it out for myself. 
Oh my beautiful clothes!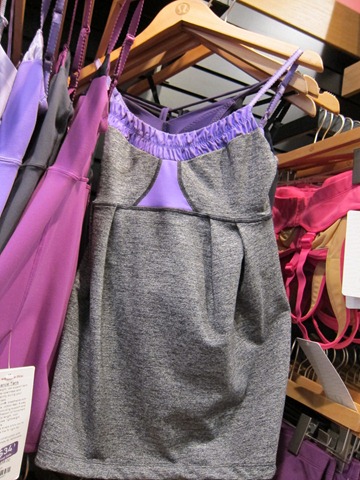 I felt like I fell into a girly girl's dream closet full of workout clothes. Everything was so feminine but still athletic, breathable and versatile. I wanted 95 percent of the things I saw in the store. (I did not want those little things that look like yoga diapers… What is with those things?)
Since it was just Christmas and I got several new additions to my workout wardrobe from my family and Ryan, I left the store empty handed, but I will be back. The outlet prices still weren't cheap, but they were comparable to Nike or Adidas gear from Sports Authority. Sometimes you gotta pay a little extra for the pretty. 😉
Shopping worked up an appetite and before we knew it we were ready for dinner.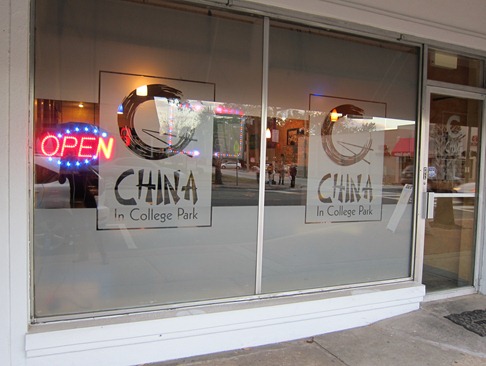 We headed over to a delicious Chinese restaurant in college park for some grub.
We love this restaurant because they have a wide variety of items on the menu and a whole section of healthier options.
I ordered the steamed scallops and mixed veggies with brown sauce.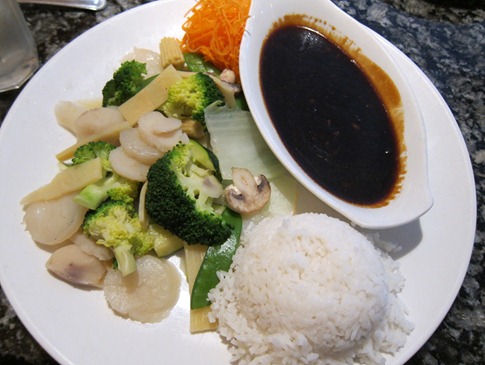 I ate everything except for those weird little baby corn things. They creep me out!
Since the Chinese restaurant was located just down the street from Delish, a frozen yogurt place, we walked over to grab some fro yo for dessert.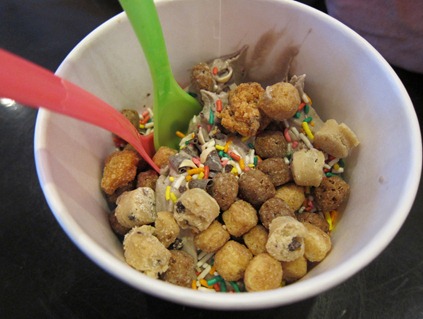 I let Ryan pick the fro yo flavor and I handled the toppings. Ryan went with cookies 'n' cream and I topped it with Reese's cereal, Butterfinger bits, cookie dough pieces, Andes chocolate shavings and rainbow sprinkles. You gotta have the sprinkles. Don't forget, they make life better.
This was actually my second trip for fo yo today. We hit up Menchie's after the dog park this morning and I got my own cup of possibly the best combination of flavors ever!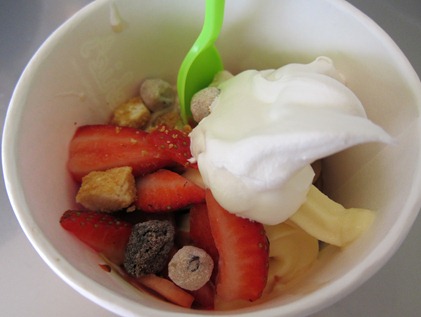 My earlier cup included gingerbread, eggnog and apple pie fro yo, topped with strawberries, cookie dough, brownie and cheesecake bits and whipped cream. It tasted like Christmas in a cup! 
After our second frozen yogurt stop of the day, we decided we wanted another bite of something sweet and headed to Raphsodic Cooperative Company, a vegan bakery near our apartment, for a cupcake.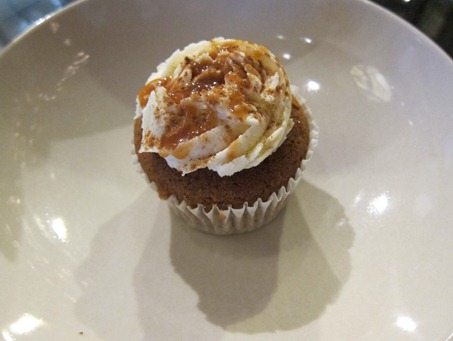 We also each got a vegan cookie which didn't make it into a picture, but everything was great! We were amazed at the icing on the cinnamon roll cupcake. It tasted just like real cream cheese icing, but without any real cheese! Fantastic! 
Now I'm off to change into my comfy clothes. Ryan's cousin Daniel is coming over tonight to watch the Bulls game and hang out. I love low-key nights with good people. Enjoy your evening!