This morning Ryan and I awoke to a crazy dog! Sadie was feeling extra chipper, so we took her on a one-mile walk before eating a delicious breakfast.
I kept my morning meal simple by topping a honey wheat sandwich thin with goat cheese and honey.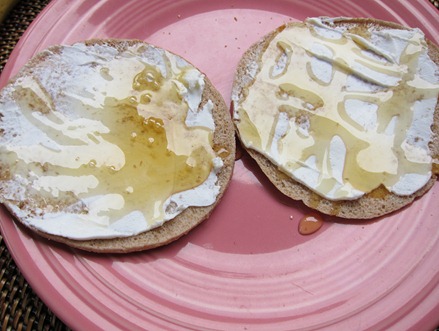 Served with a banana, it was a great lil' breakfast!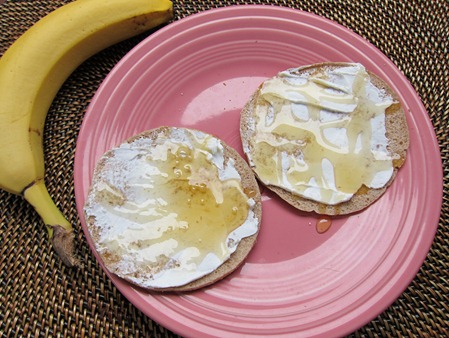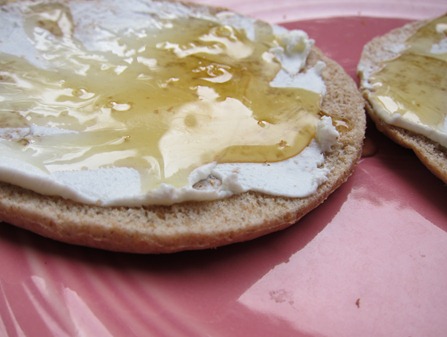 This breakfast reminded me a lot of my goat cheese and honey dip, which was a very good thing!
Time to change before heading to church. See ya in a bit!