Girls On The Run
soon, but I wanted to say hellooooo!
Work + Lunch
The morning indoor cycling class I taught today went well. It looks like I'm slowly beginning to have some regulars, but there were a few new faces in today's class, too!
After class, I grabbed a snack and worked at the gym until it was time for me to head home and grab a quick late lunch.
On the menu for today was a spicy kale and black bean soup that I amped up a bit by adding a handful of fresh greens and a dollop of Greek yogurt to the mix before digging in.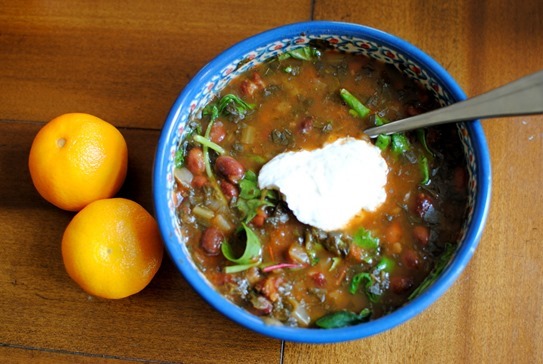 I also ate some pumpkin seeds and two clementines on the side because citrus fruits have been rocking my world lately. Love 'em!
5K Goody Bags
After lunch, I made myself a cup of Celestial Seasonings Caramel Apple Dream tea and got to work stuffing the goody bags I'll be giving my Girls On Track (the 6 – 8th grade version of Girls On The Run) girls after they complete their practice 5K today!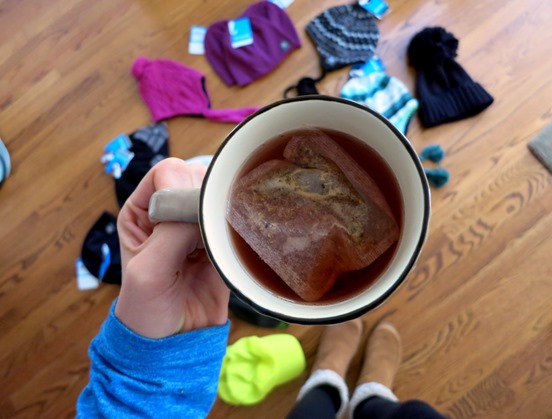 A week or so ago, I reached out to three of my favorite fitness/outdoor companies to see if they might want to donate some surplus water bottles, hats, socks or something of the sort to our Girls On The Run team and I could not have been more floored when I received incredibly generous donations from Reebok, Columbia and Fabletics!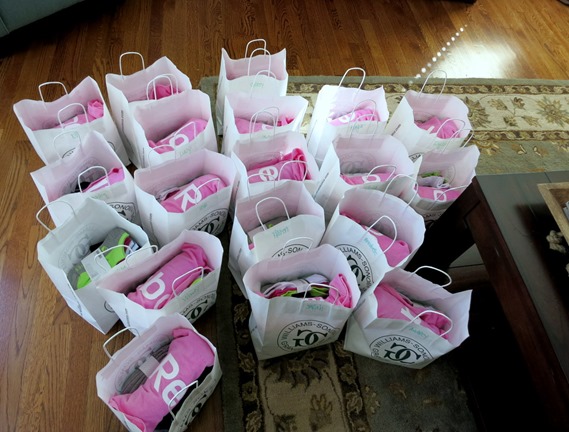 (And yes, Williams-Sonoma was kind enough to give me 20 bags to use as the goody bags when I popped into the store last night!)
Fabletics sent an entire new running outfit for each girl, including leggings, a long-sleeve top, running hat and no-show socks!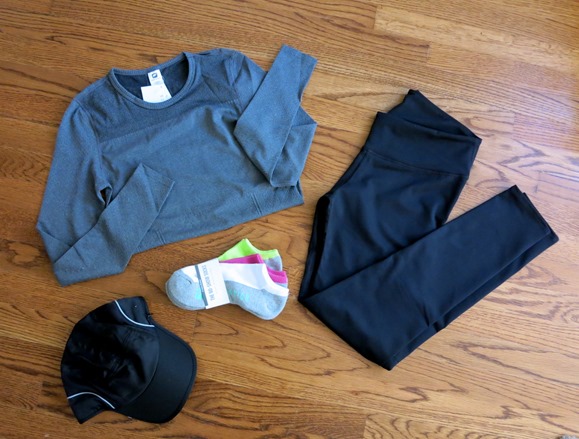 (I was especially excited about the top they sent since I wore the same one I previously bought in blue to Tuesday's practice and a few girls asked me about it!)
Reebok donated a pretty pink towel and purple water bottle that I know the girls will absolutely adore!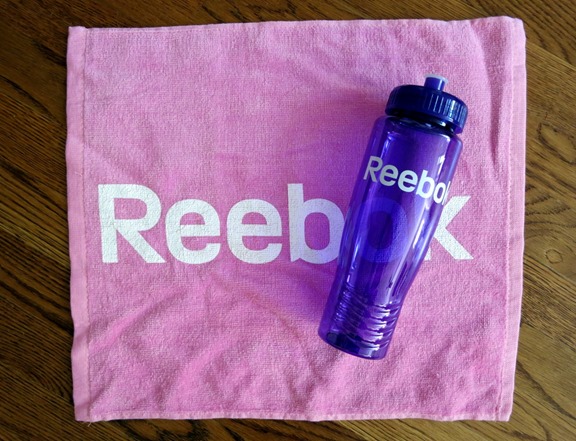 And Columbia was kind enough to send hats, beanies or ear warmers for each girl!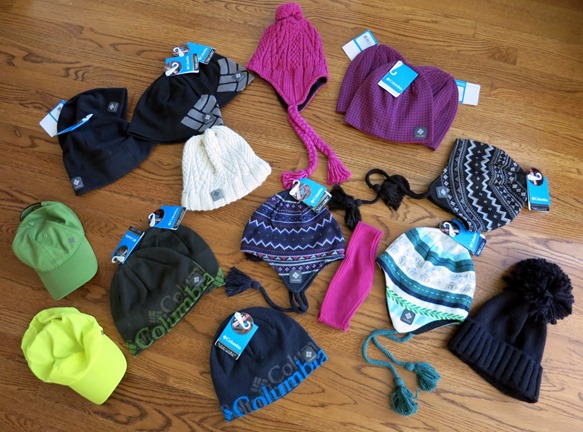 Since I fell in love with their super-warm beanies in Park City earlier this year (the traverse watch beanie is all kinds of fabulous), I was especially thrilled about this thoughtful donation.

I am seriously beyond excited to give the girls their goody bags at today's practice. I know they will be absolutely floored!!! I really hope they love everything.

Now it's time to head out! Our Girls On The Run practice 5K is about to be underway!

Today is flying by! I am in a bit of a rush since I have to head out the door to coach