Getting caught up is what Mondays are all about around here.
I spent the morning at the computer as usual and eventually broke for lunch around noon.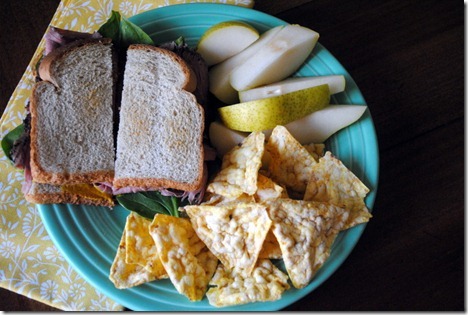 I fixed myself a simple roast beef sandwich on toasted honey wheat bread with melted muenster cheese, mustard and spinach.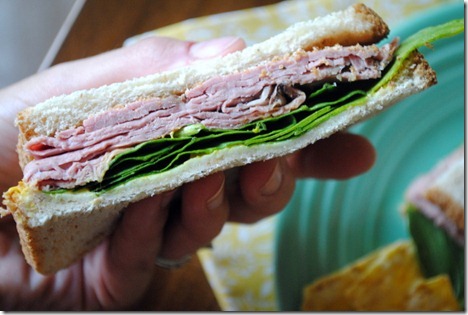 Sides included another sliced pear and my new favorite chips!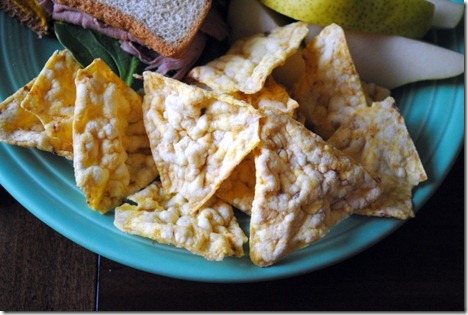 Have any of you guys tried Popcorners chips?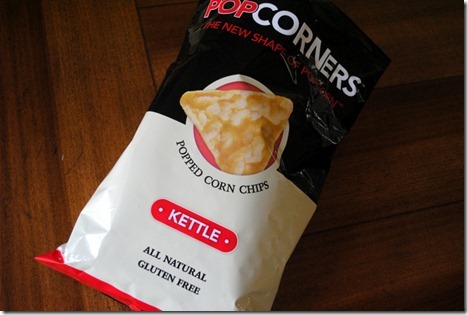 I bought them on a whim last week and am so impressed!
They are perfectly crunchy and packed with flavor without being greasy. I can't wait to try more flavors, though I'm a little obsessed with the kettle flavor and will have a hard time not just buying that one over and over again.
Bathing Suits: A No on the Ruching
After lunch, I got around to trying on the bathing suits that arrived in the mail for me over the weekend.
I ordered two different bikinis from Victoria's Secret in hopes of having a new suit for our upcoming cruise at the end of the month. I haven't purchased a new bathing suit in several years. I tend to order them online and buying a bikini online is quite a guessing game, so they often get returned.
Fortunately one of the suits is a keeper, but the other one was definitely not.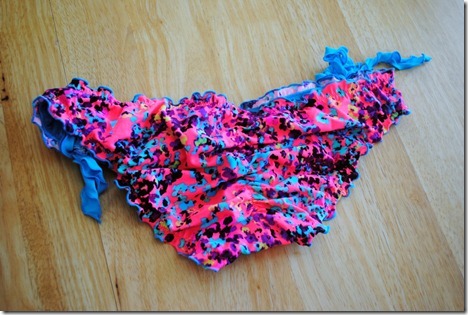 Riiight.
That bathing suit looked like it offered a lot more coverage online and I didn't notice the ruching down the middle of the butt on the Victoria's Secret website. What is that? A stitched-in butt crack?
I'm sure it would look adorable on some, but on me it looked ridiculous and it's already packed up and ready to be sent back.
I'm just glad I got one winner! I'm so picky when it comes to bathing suits (aren't we all?), so I was relieved to at least find one that will do.
Back to work!
Question of the Afternoon
Where do you typically buy your bathing suits?
I typically get my suits from Victoria's Secret or Target. I love the suits at Everything But Water, but they come with a hefty price tag!