Today's blog post shares a peek into my day yesterday! This is a sponsored post written by me on behalf of Food Lion for IZEA Worldwide.
Hello, hello and Happy Thursday to you! How are you guys doing? I hope you're having a great week so far. All is well over here and I'm popping in this morning to share a day-in-the-life post with you guys. Yesterday was a combination of normal life and a little something unique since I had an event to attend first thing in the morning so I wanted to take you along for the ride!
Morning
As usual, my morning began before dawn and I was up around 5 a.m. Ryan is still meeting up with a friend to work out most mornings at 5:15 a.m., so we're both frequently awake just before 5 a.m. (Aaand that probably explains why we're both more than ready for bed by 9 p.m. most nights. Phew!) I made myself a cup of coffee in my new coffee maker — best birthday present ever! — and said goodbye to Ryan before setting myself up on the couch to ease into the day with my latest small group study.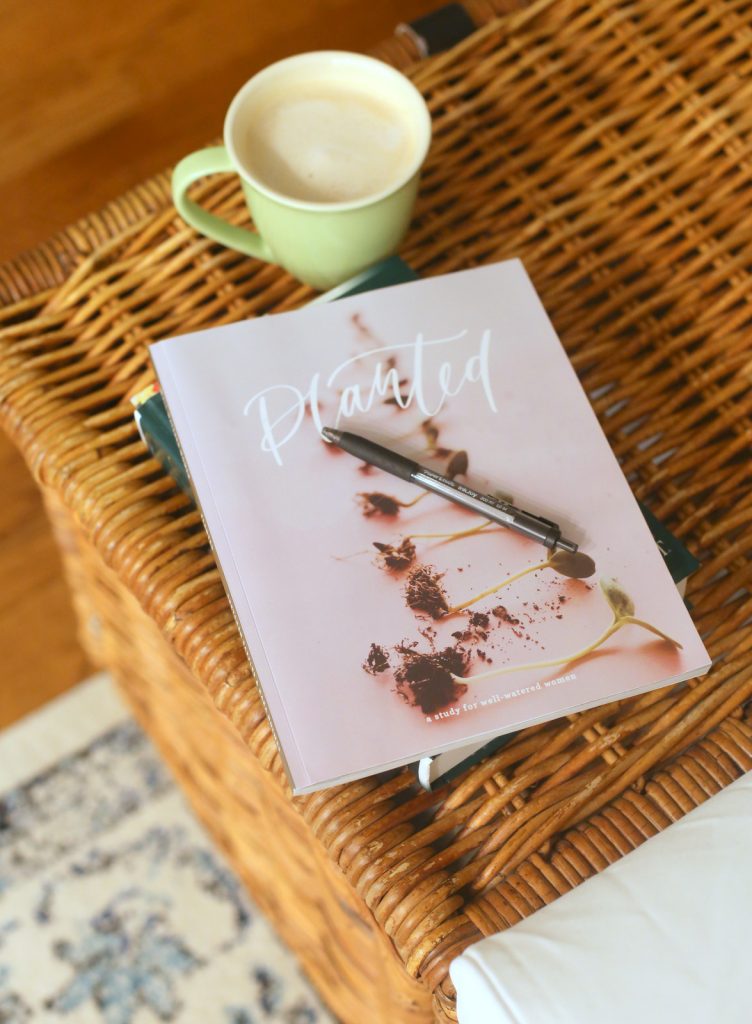 We recently began the Planted study through Well-Watered Women and it's a great one. I sipped my coffee as I went through the study and then turned on my computer and worked for another hour or so before I heard Ryder making noise. I nursed him and got him ready for the day before setting him up with some toys in our bedroom so I could get dressed as well. A little before 7 a.m., we headed downstairs and I packed Chase's lunch before we heard a knock at the door. I scheduled our babysitter, Ashley, to come to our house from 7 a.m. to 9 a.m. so I could attend the grand opening of the new Huntersville location of Food Lion!
I was invited to the opening along with other members of the local media to check out the new store and since I'm a bit of a grocery store nerd, I was all about it! I arrived just before the official ribbon cutting ceremony and then had the opportunity to explore the store after its official opening at 8 a.m.
I've been to grocery store openings in the past but I don't think I've ever been there for the exact moment the doors of a new location opened and it was pretty darn cool! Various members of the community spoke, including Huntersville Mayor John Aneralla, Commissioner George Dunlap (he thanked Food Lion for bringing more jobs to the area), a representative from Hearts & Hands Food Pantry (an organization dedicated to providing temporary and emergency food aid to individuals and families in Huntersville and the recipient of food donations from Food Lion) as well as the store manager who highlighted the store's weekly deals and the ability to shop online and pick up in store or have your groceries delivered.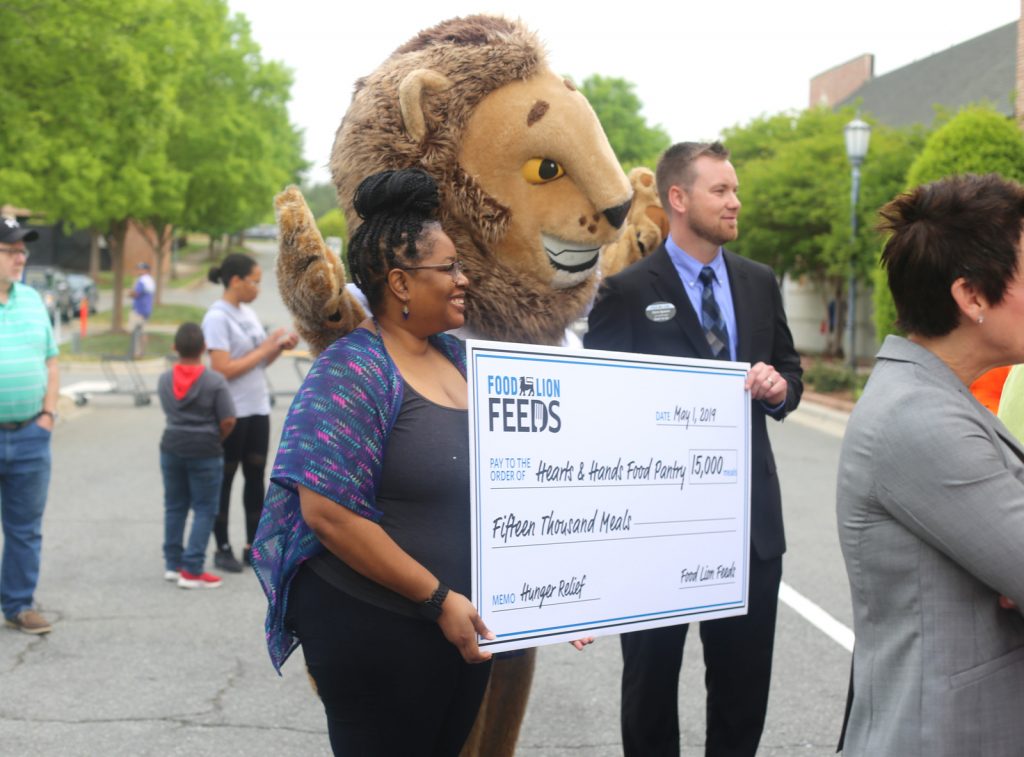 A long line of people also came out for the grand opening and there was a great energy about the crowd — probably because the first 100 customers received a mystery gift card of up to $200 to use in the store!
Right at 8 a.m. the doors of the store opened and we were able to shop and experience the newest Food Lion location. I made a beeline to the produce section since that's where I usually begin my grocery shopping adventures and stocked up on fresh organic fruits and veggies before meandering around the rest of the store. All I had for breakfast before the opening was a muffin and a packet of almond butter I ate in the car, so I was psyched for some free samples made with ingredients from Food Lion and Food Lion recipes and they were all delicious. The store was light and bright and easy to navigate and prices at the newest Food Lion were in line with what I expected — very affordable.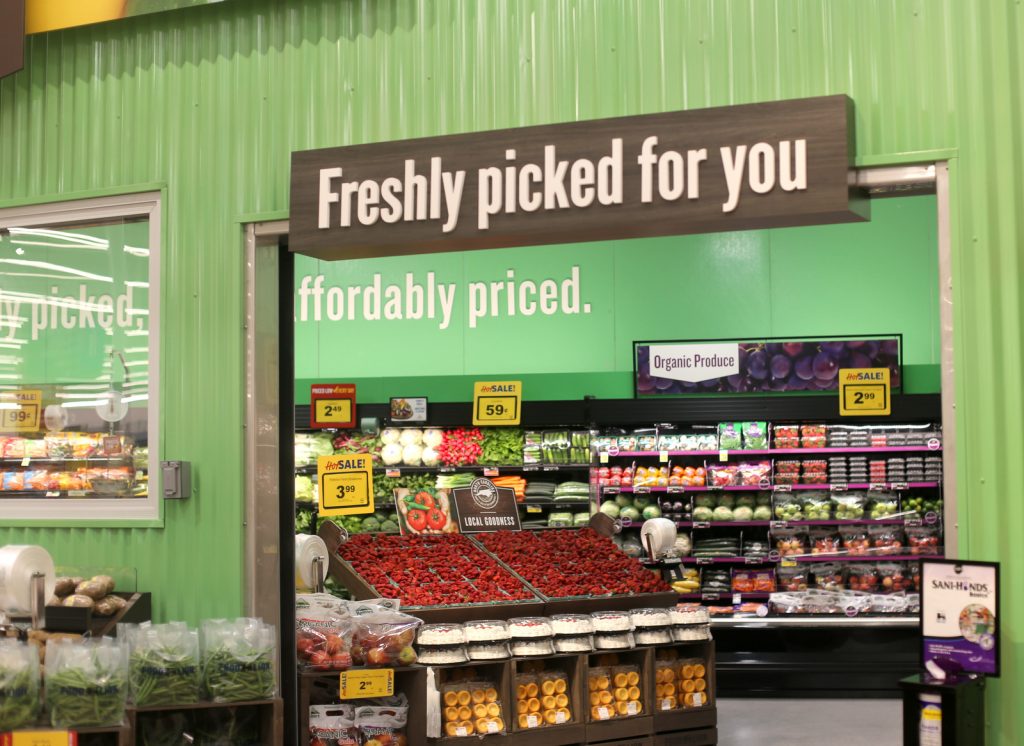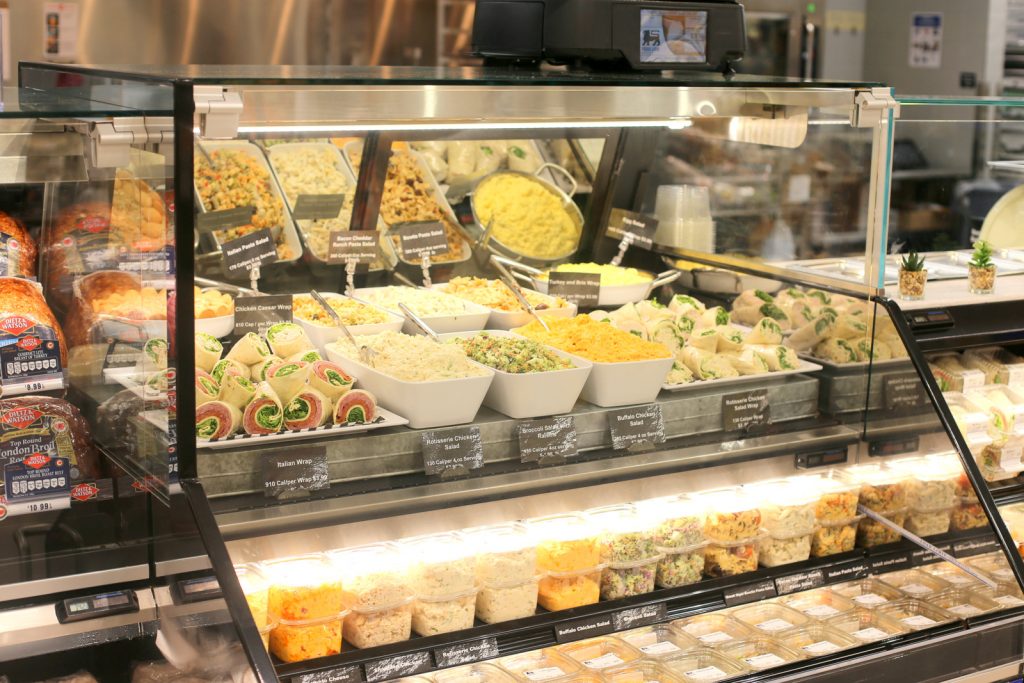 I did a little grocery shopping to get us through the rest of the week before it was time for me to make my way back home in time for preschool drop off. The boys had fun with Ashley and I arrived home to find them eating breakfast at the kitchen counter. I paid Ashley and thanked her so much for coming out to watch the boys so early before we had to head off to Chase's preschool.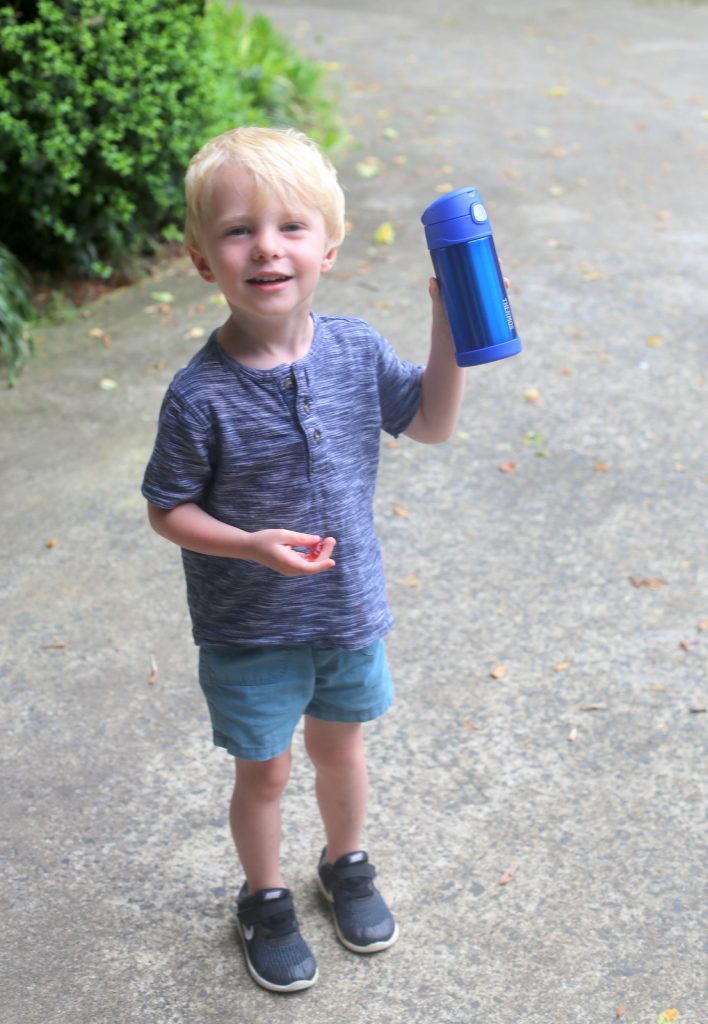 (Why yes that is a gummy candy in Chase's hand. Sometimes Mom is not above a bribe to get him to quickly go potty before we leave the house for school.) 
Once Chase was settled at school, I drove back home and played with Ryder for a bit before he was ready for his morning nap. Once he was sleeping, I made myself a mint chocolate chip smoothie and then used every second of his nap time to work before he was up and ready for action again!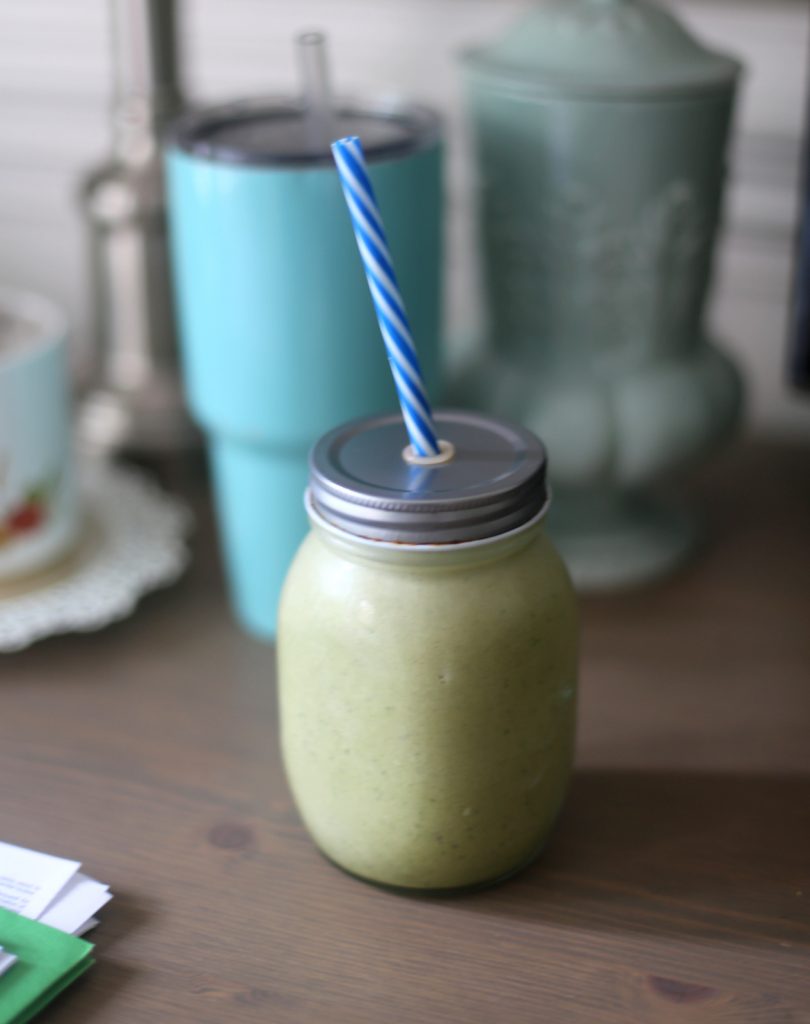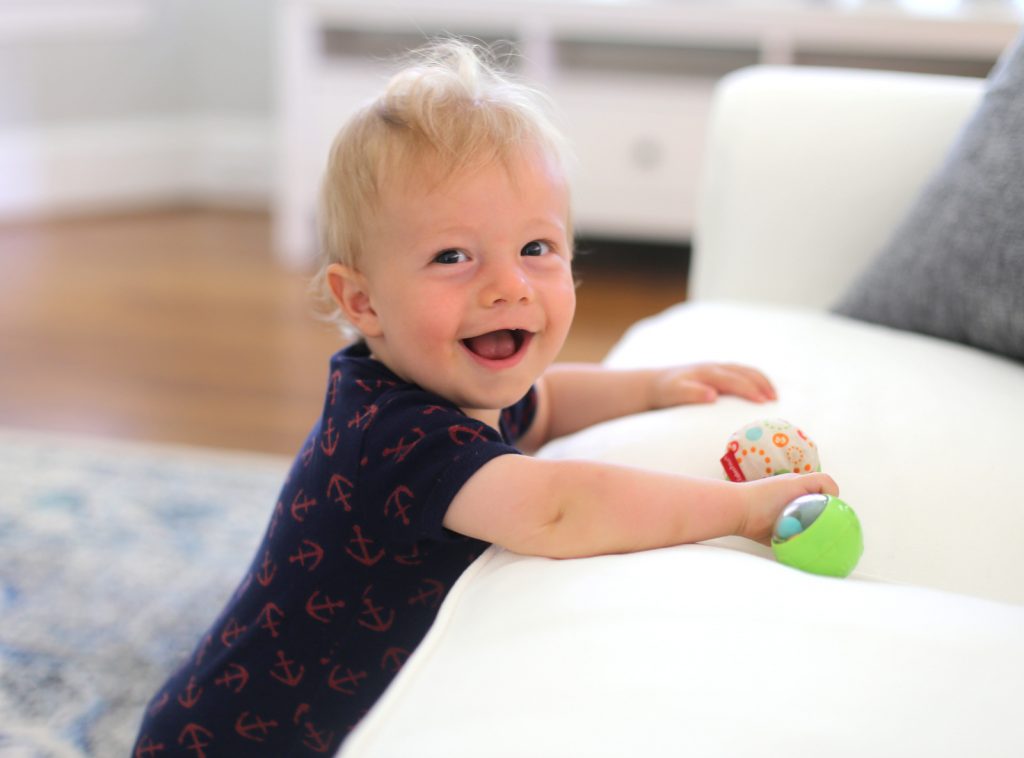 Ryder didn't nap as long as I anticipated and he seemed ready for playtime when he awoke, so I took full advantage of his energy and quickly changed into gym clothes so I could make it to the noon boot camp.
(That little smirk kills me.) 
While Ryder played with his baby friends and crawled all over the childcare floor, I went through a cardio and core workout that looked like this: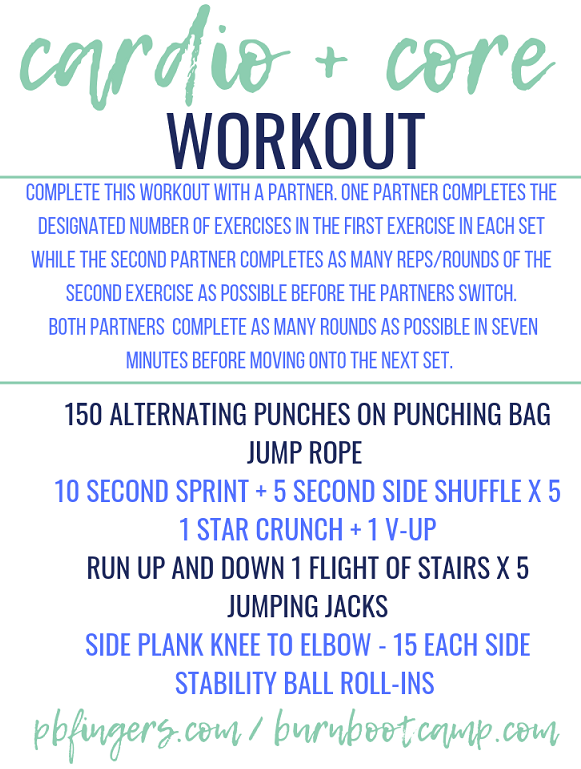 Ever since spring break when I took a week off workouts completely, I've been easing back into things and this was the first intense cardio workout I've done in a while. It was a sweaty one, that's for sure!
Afternoon
After I scooped Ryder up from childcare, we immediately headed to preschool pickup to grab Chase before driving home. Chase wanted to ride his bike in the driveway for a bit before nap time so I fed Ryder lunch on a blanket and played fetch with Sadie while Chase rode around.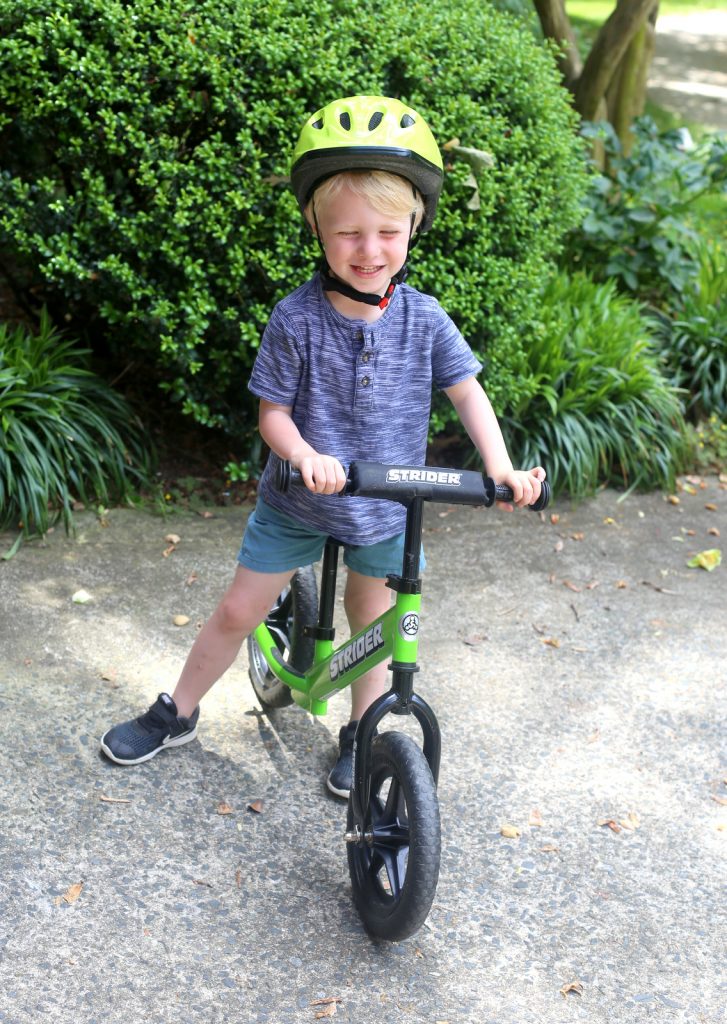 I crossed my fingers for an overlapping nap for the boys and after a quick snack for Chase and some stories, I settled both of them into their rooms and majorly lucked out! While they slept, I showered, made myself lunch (leftover Thai chickpea burger wrap + crackers + blueberries) and then got to work on the computer again.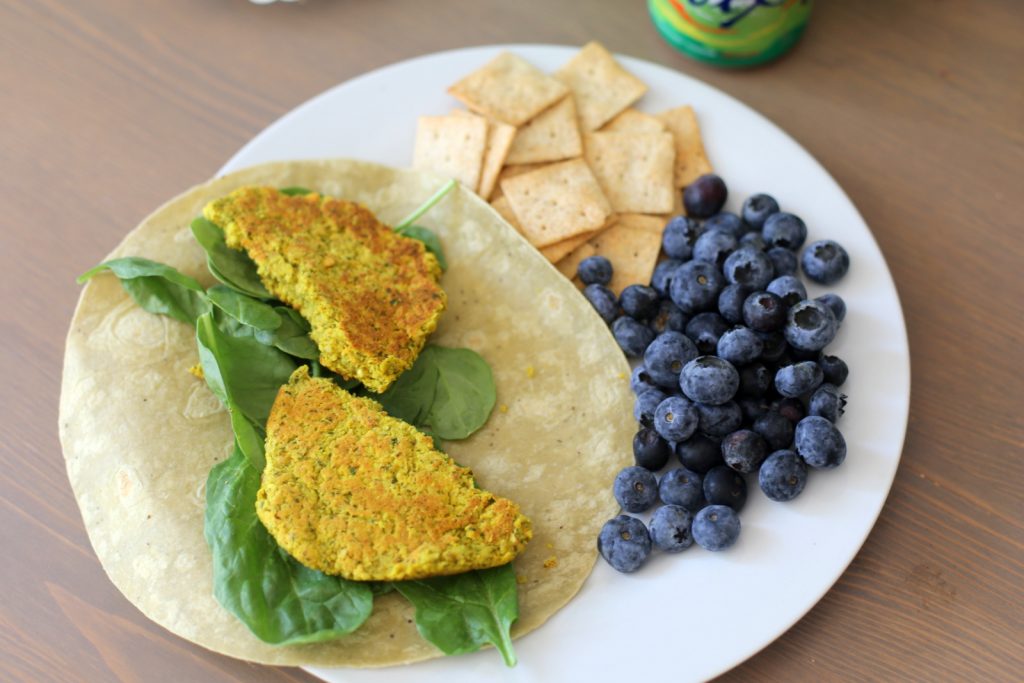 I managed to get about an hour of work done before Ryder was up and ready for some food! I gave him pieces of veggie burger I had in the fridge along with some leftover roasted broccoli. He happily snacked in his highchair which gave me the chance to prep food for dinner. I chopped up some vegetables to serve with a roasted chicken and managed to get everything ready to throw in the oven before Ryder got restless and Chase was up for the afternoon.
We spent the rest of the day close to home, refilling the bird feeder in our backyard (the birds seriously drain that thing within 48 hours) and running around outside with Sadie before heading inside where the boys played and I tackled some laundry.
Evening
By the time Ryan arrived home from work, we were all hungry again and dug into dinner!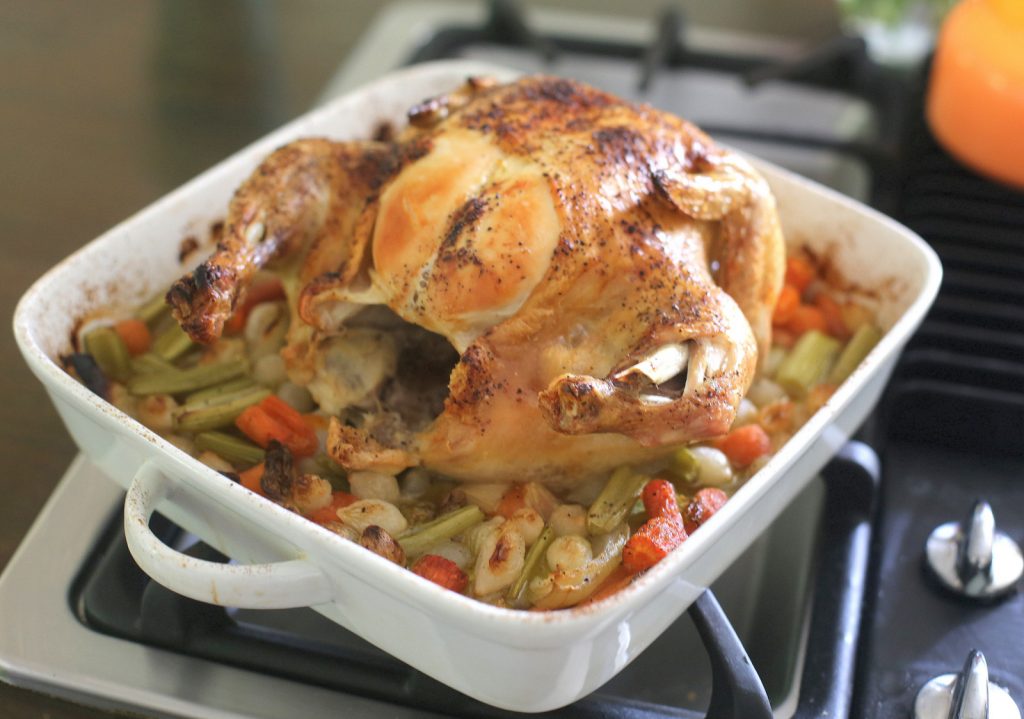 I remember reading on Brittany's blog when she said she checks the weather when she makes her weekly meal plans and I totally get why now because digging into a roasted chicken dinner after playing in 85-degree weather initially wasn't the most appealing thing in the world but thankfully it was still delicious!
We rounded out our Wednesday with strawberry shortcake followed by our usual nighttime routine of baths, stories and bed. I also began reading a new book, I'm Fine and Neither Are You by Camille Pagán and I'm already hooked! Have any of you guys read it? It was a book I stumbled upon randomly on Amazon and selected after reading more than a few positive reviews so I have high hopes for how this one will unfold.
And now I'm off to get this Thursday rollin'. We are leaving for Florida for the weekend tomorrow and I have a lot of packing and organization to do before we're ready to head out. I hope to see ya around here tomorrow for my weekly Things I'm Loving Friday post and, as always, thanks for stopping by the blog today!