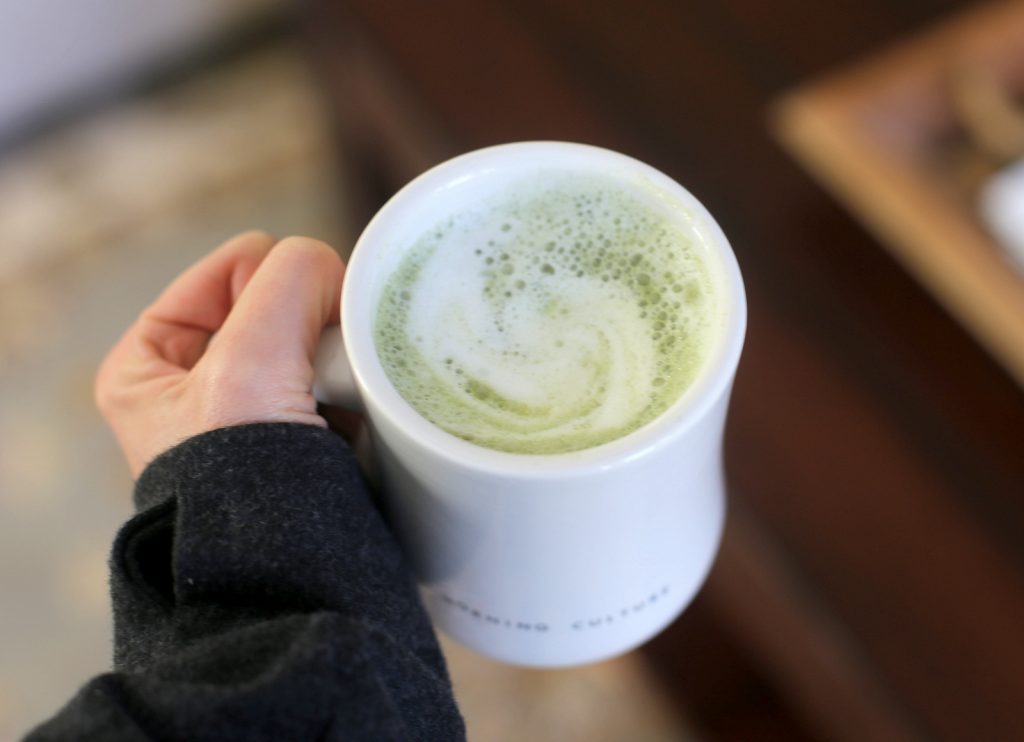 Ryan and I couldn't believe it.  We were on a ridiculously giddy high before 8 a.m. because we were able to ease into our Saturday morning for the first time in months. I sipped a cup of coffee and a matcha latte (hence the green swirl in the foam above) and made it through both of them before Ryder and Chase were up for the morning. No reheating necessary! Welcome to Mom Life where kids sleeping in until almost 8 a.m. feels like a gift from angels!
Once the boys were up, we all got dressed, made breakfast, piled into the car and headed off to Discovery Place Kids for the morning.  (For the non-locals, Discovery Place Kids is different than Discovery Place Uptown which our family also loves and I frequently mention on the blog! DPK is more of a kid's imagination paradise and very popular with younger children.)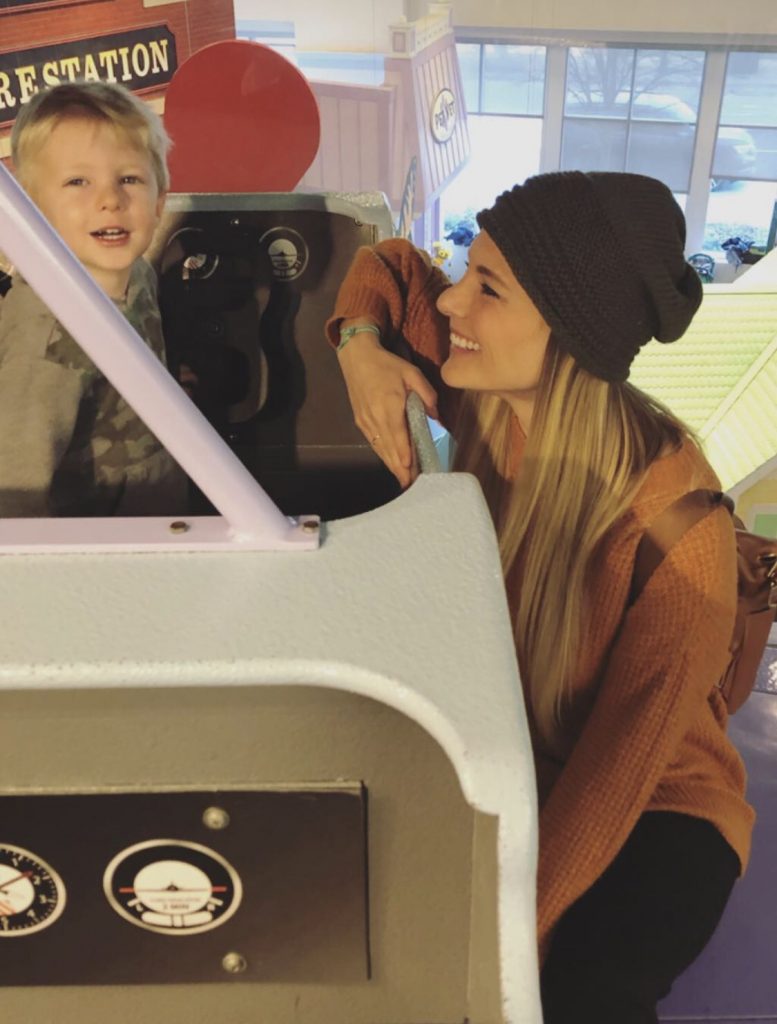 Discovery Place Kids can be absolute mayhem, especially on cold mornings like Saturday, so arriving early is key. We met up with our friends Alexis and Dan and their two little ones and enjoyed catching up in the midst of playtime. It's crazy for me to think we first purchased our Discovery Place membership when Chase was too little to crawl and now he's running all over the place.
We spent just shy of two hours at DPK before making our way to Duck Donuts where we ordered an assortment of their fluffy cake doughnuts and dug in!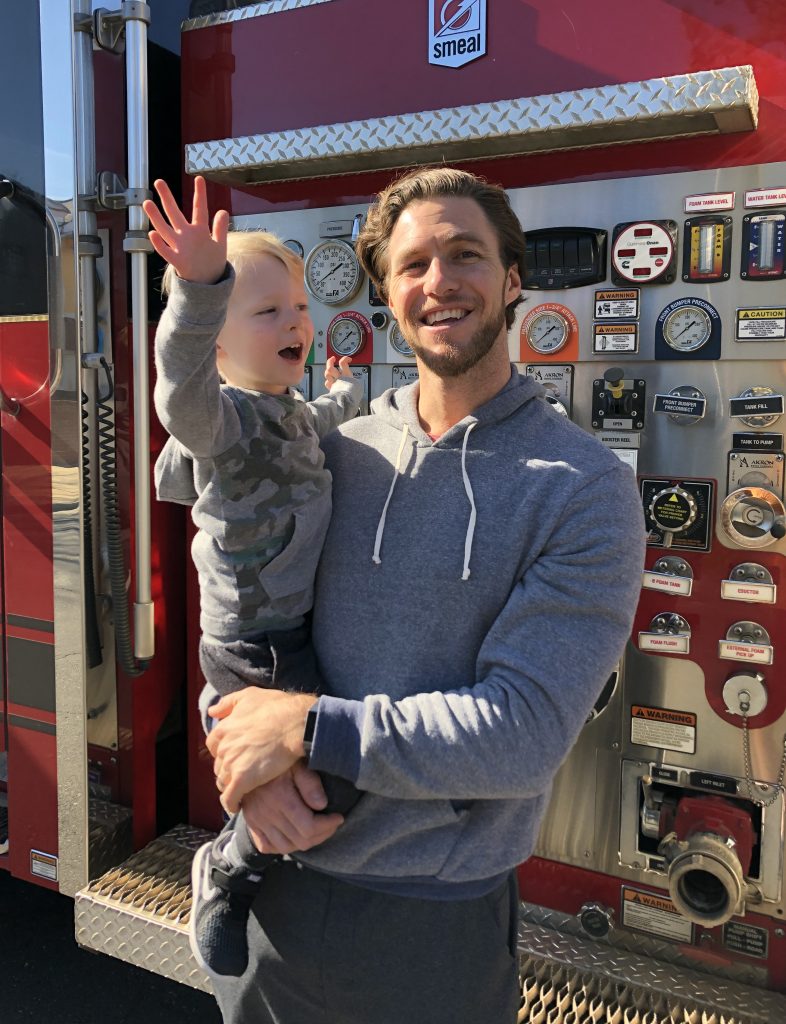 (Of course we just had to stop to take a pic of Chase in front of the fire truck when we spotted one parked near by.)
Duck Donuts are so great to eat in the shop because they make them fresh to order. There's not much more delicious than a warm doughnut!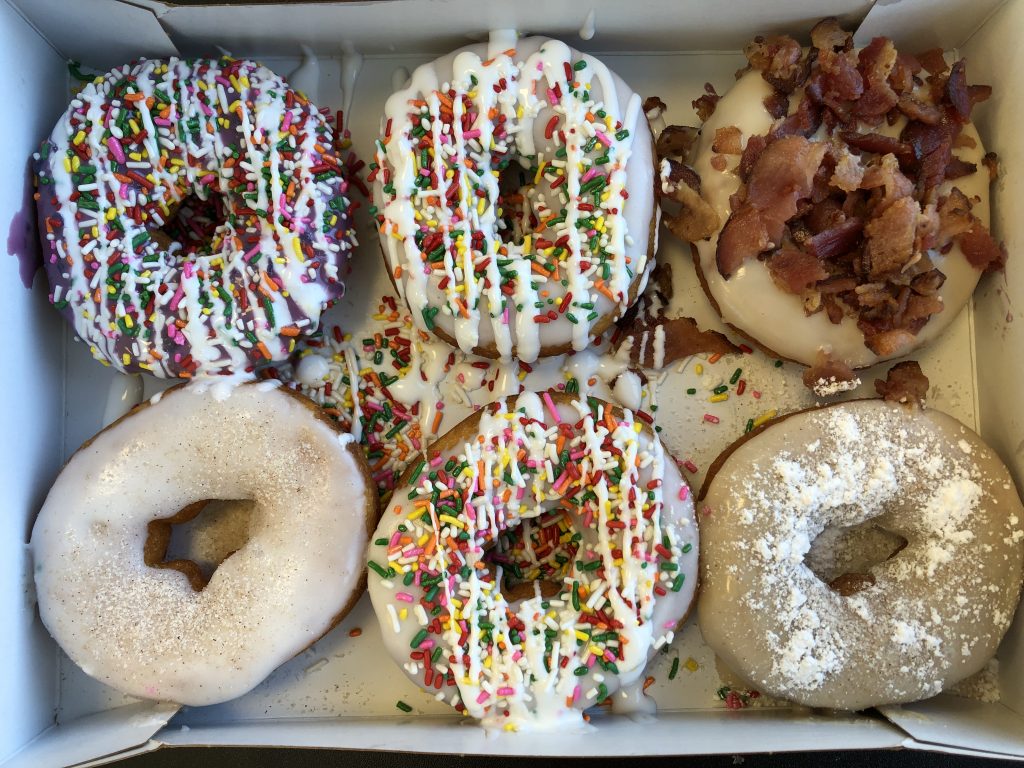 Clearly Chase couldn't take his eyes off them when Ryan placed them in front of us!
After Duck Donuts, we headed home to hang out for a bit before lunch and nap time.
Sadie cracks me up in the above picture. She was clearly not as impressed by Ryder's new hammering skills as the rest of our crew.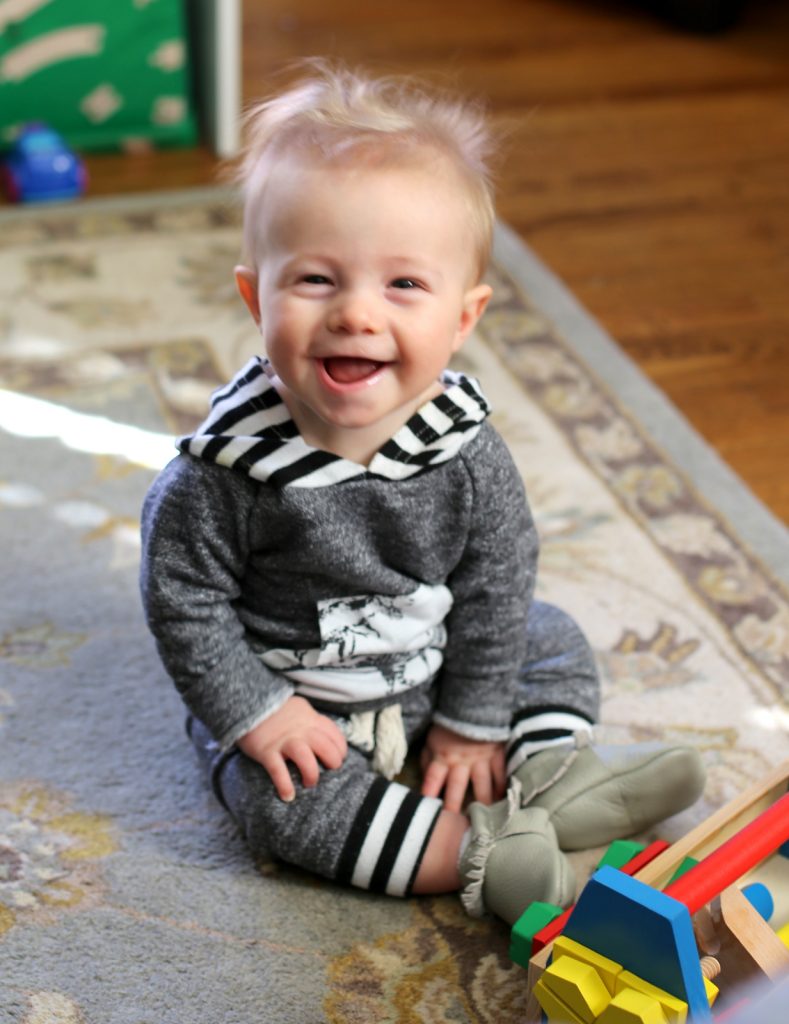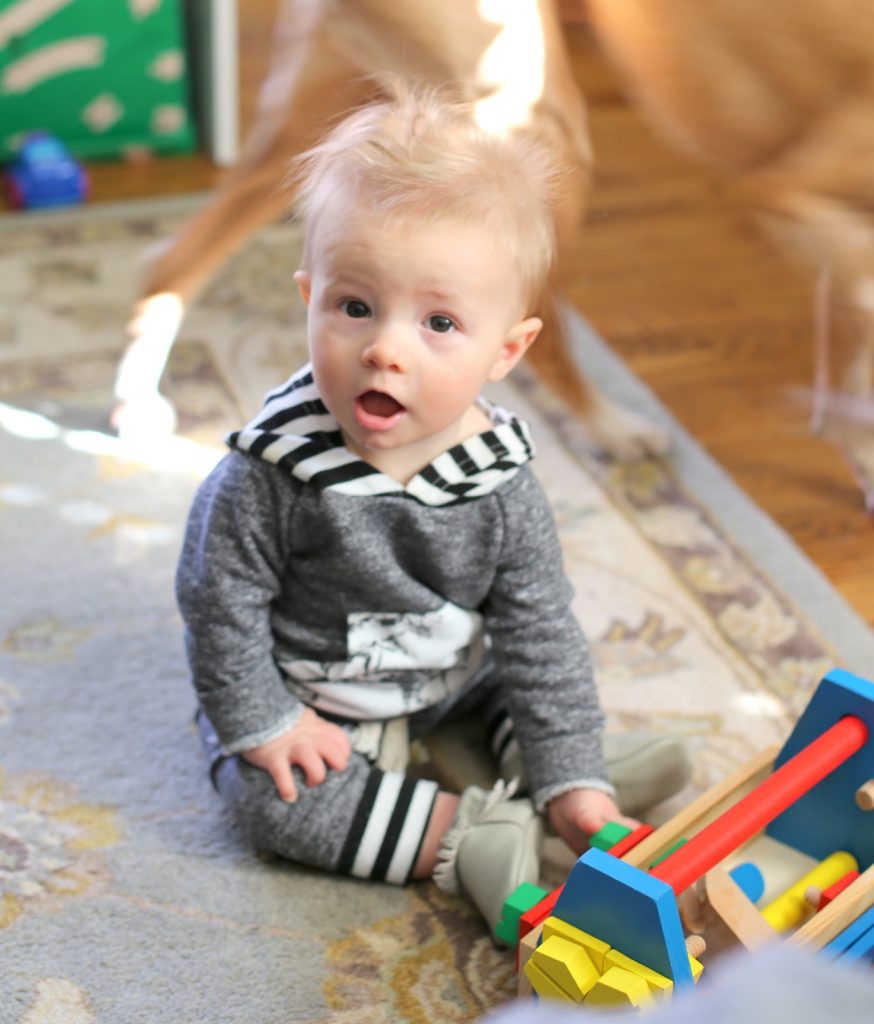 Once the boys were settled in for their naps, Ryan offered to stay at home for the "nap trap" so I could enjoy a one-on-one walk with Sadie in the gorgeous sunny weather.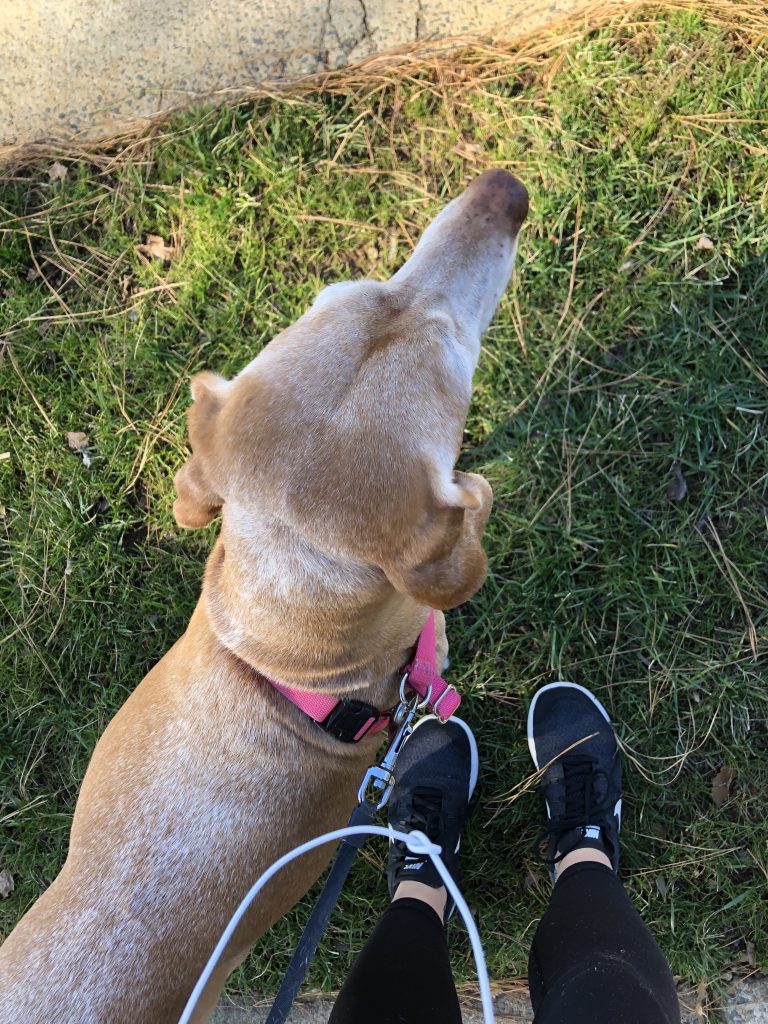 It was chilly outside but the wind was virtually non-existent and it was just one of those beautiful winter afternoons. It felt fantastic to get out with my girl and listen to some podcasts.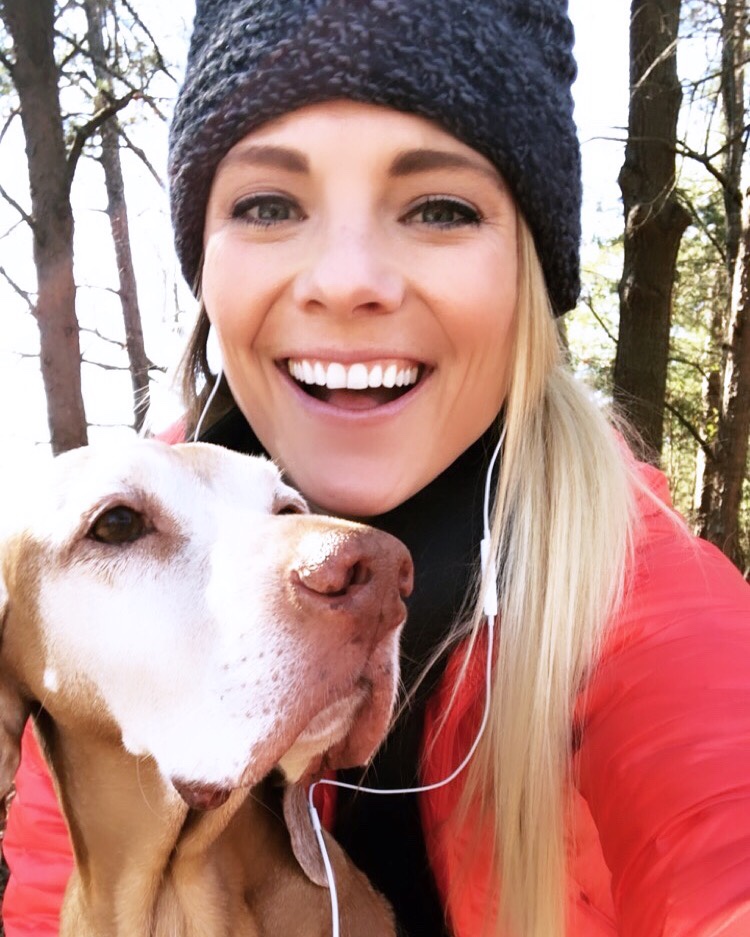 We walked for about an hour before making it home to find Chase awake — apparently sleep was a no-go — and Ryan had him in the bath for some playtime with his bath toys until Ryder was up a little later. We figured the boys would enjoy spending the rest of the late afternoon outside, so we made our way to a local park (Ryder tried the baby swing for the first time!) and had fun together.
The rest of our evening was rather low key and we did the whole bed time routine before settling in for the night.
Sunday
Sunday has been pretty typical as far as Sundays go for our family. We went to church this morning, stocked up on food for the week, threw a load of laundry in the washing machine and now both boys are napping while Ryan is at the gym and I'm blogging!

Before church, I did a little meal planning and here's a peek into our meals for the week ahead:

I'm planning to spend some time this afternoon prepping some of the veggies for our meals since the slicing and dicing always seems to be the most time consuming aspect of a recipe for me. Hopefully it will help make our dinners come together fast!

I hope you all enjoy the rest of your weekend! Thanks for stopping by the blog today!

Our weekend kicked off on an unbelievable note. Both boys — BOTH OF THEM — slept in past 7:30 a.m.