regular
weekend. How's that for an exciting intro!? Truthfully I feel like all I'm seeing on Instagram are photos of week-long summer vacations at the beach this time of year so in comparison our weekend admittedly seems kind of 
regular
. But I genuinely like regular! A lot! And while a recap of a weekend that included a lot of time hanging around the house and tackling random daily life to-dos may not be all that exciting to some, I've always enjoyed taking a peek into the real deal daily life stuff more than anything so that's what I'm throwing your way today.
Friday
On Friday night, Chase asked if we could make sprinkle cookies at home and proved, once again, that sometimes three-year-olds have the very best ideas.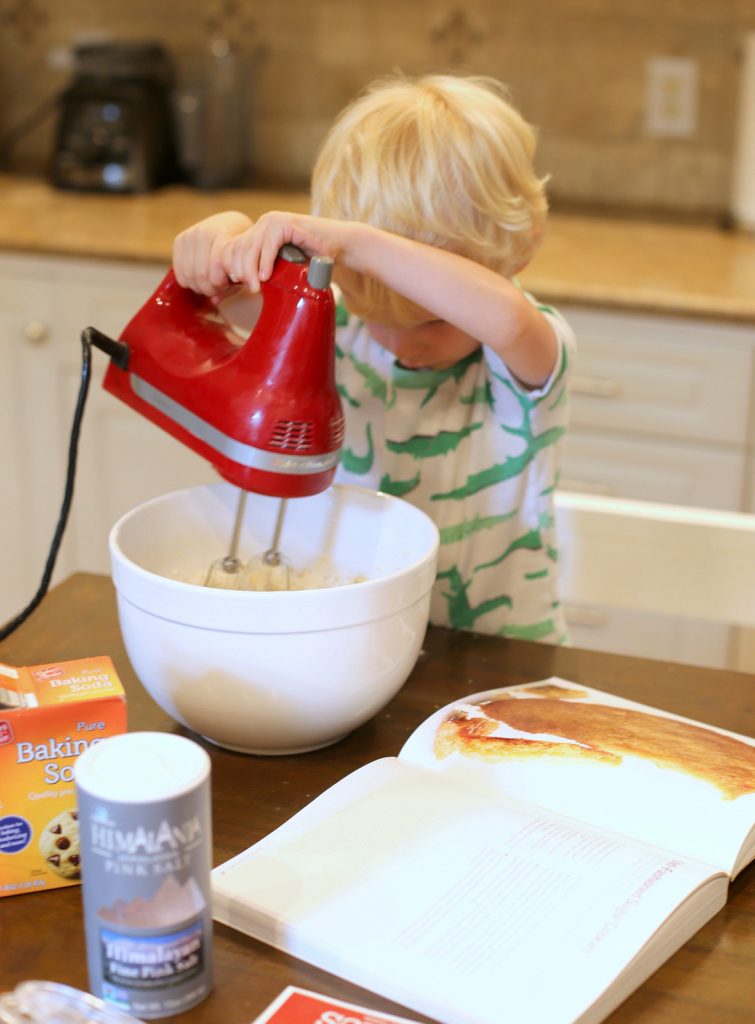 I swear by Martha Stewart's Cookies cookbook when it comes to fool-proof cookie recipes so we followed her sugar cookie recipe before rolling the dough in rainbow sprinkles and baking them in the oven. (The recipe we followed is also available online and it's fantastic! I omit the lemon juice and lemon zest every time and they're still great.)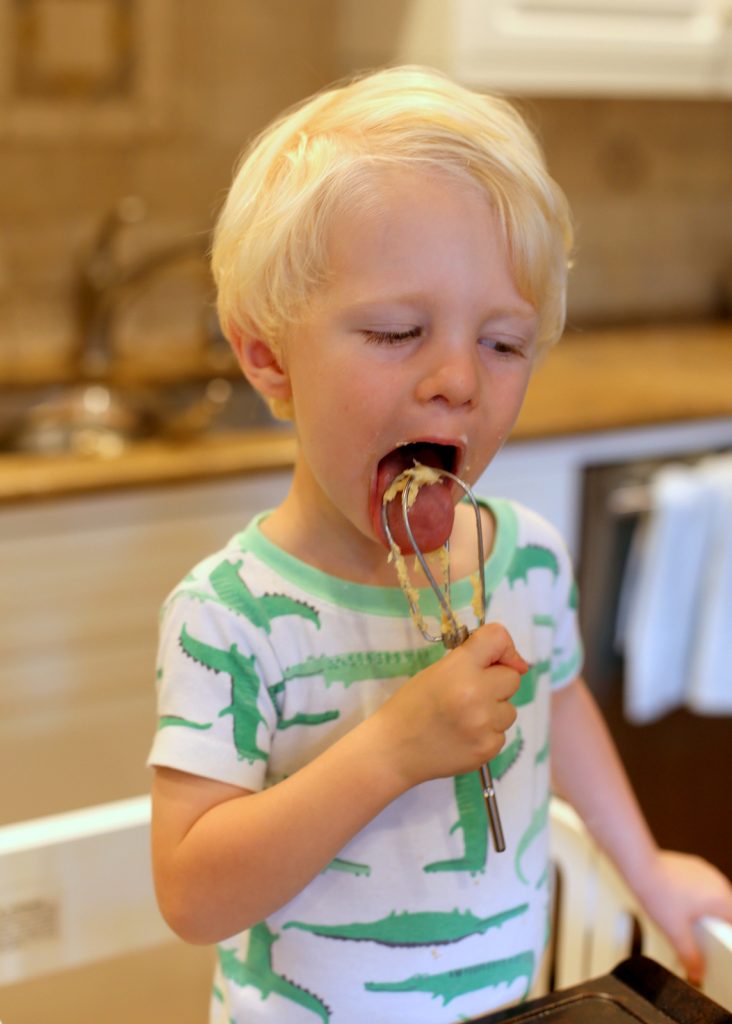 I love this sugar cookie recipe because it tells you to lightly flatten the cookies before baking which is the perfect job for a kid in the kitchen! Can you tell Chase had a hand in these bad boys!?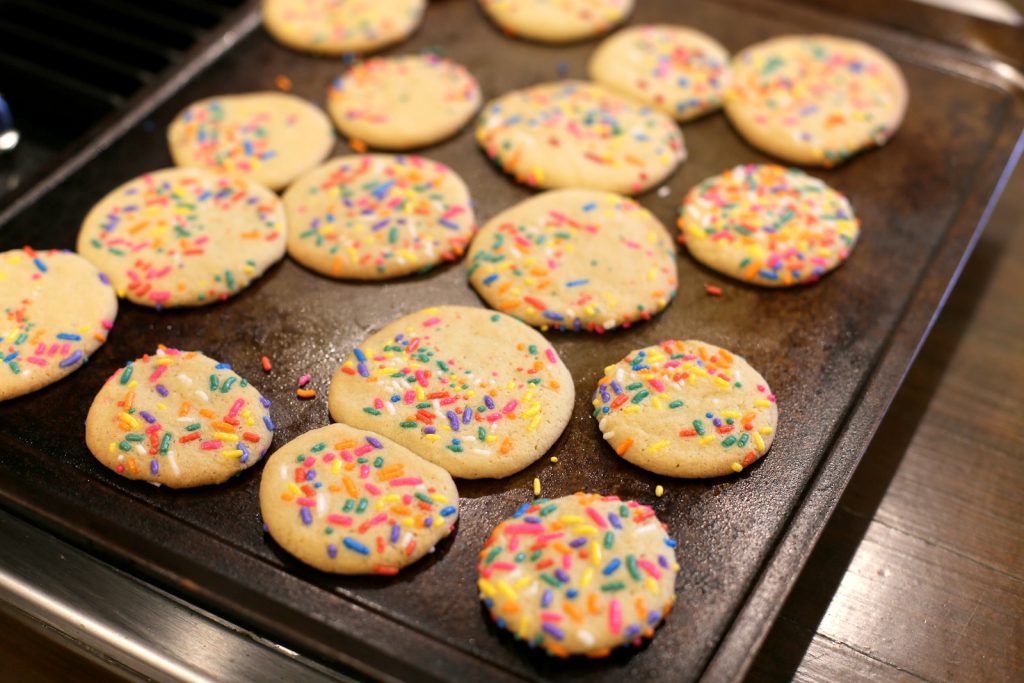 Saturday
Saturday morning began with a bit of a "mom brain" moment.  On Saturday morning, I headed off to an early morning boot camp class while Ryan took the boys and Sadie on a walk. Clearly I haven't been to a weekend boot camp workout in months because I thought the class started at 8:30 a.m. when it really began thirty minutes before. I was so confused as to why people were outside running when I parked my car and then I quickly realized my mistake. Whoops!
I headed back home and figured I should make the most of the solo time I had and completed a quick and sweaty garage leg workout that looked like this: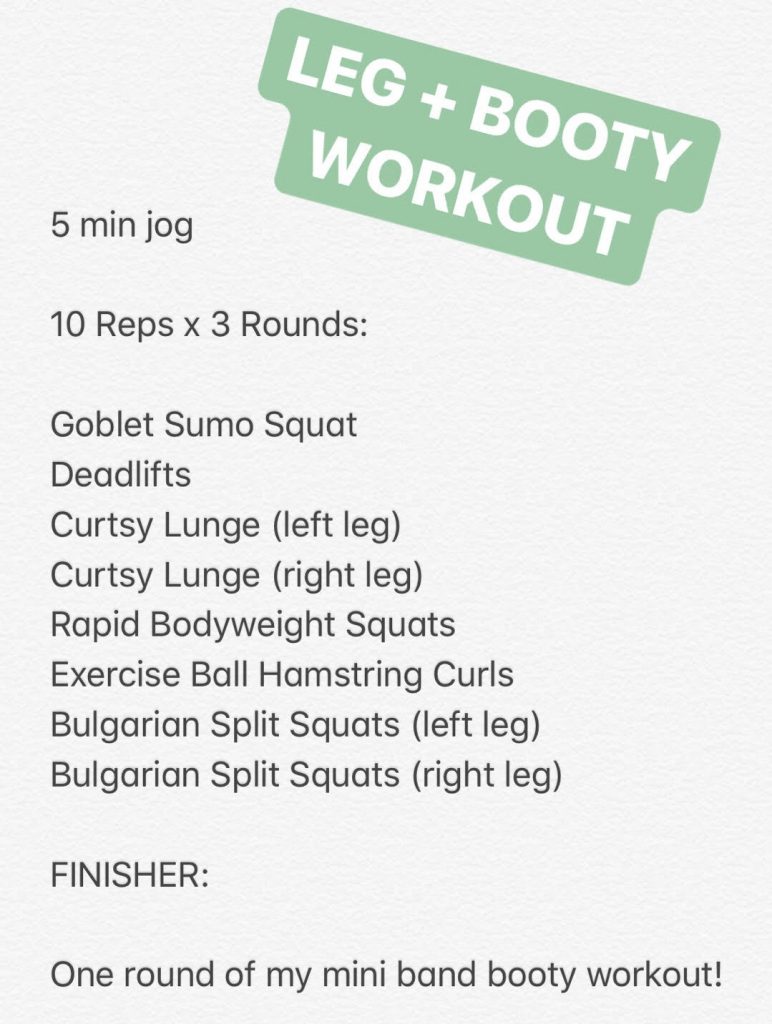 I finished things off with one final burn in the form of a single round of my mini band booty workout.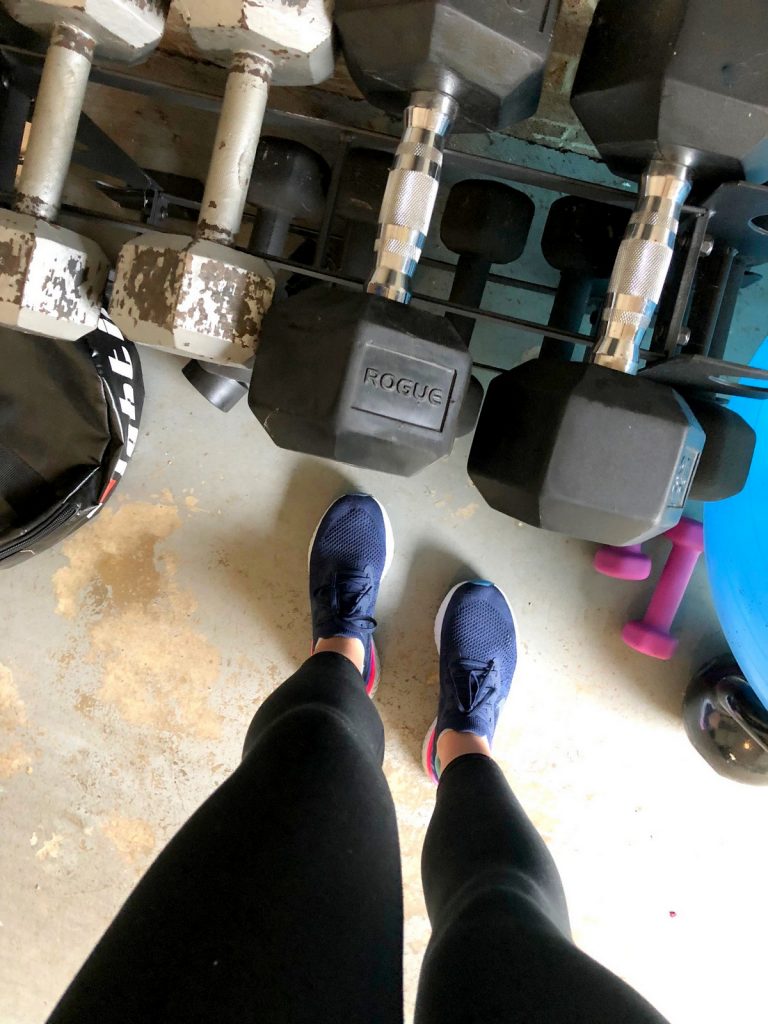 Holy cow that one is a serious burner!!! My butt was on fire! (Fun fact: I think I was right around 16 weeks pregnant when we took the pics for that workout! I was trying my best to hide my bump since our news was still a secret.)
After my workout, I hopped in the shower to rinse off and as I got dressed everyone arrived back home. The only real thing we had on our agenda for Saturday was a much-needed haircut for Chase, so I nursed Ryder and then we headed off to Snip-Its in Birkdale Village.
I totally forgot that Monday is the first day back at school for many of the schools in our area and apparently everyone wanted a back-to-school haircut so we had a solid 45 minutes to kill before Chase's appointment. We easily passed the time with some playtime at the park and a visit to Clean Juice for smoothies.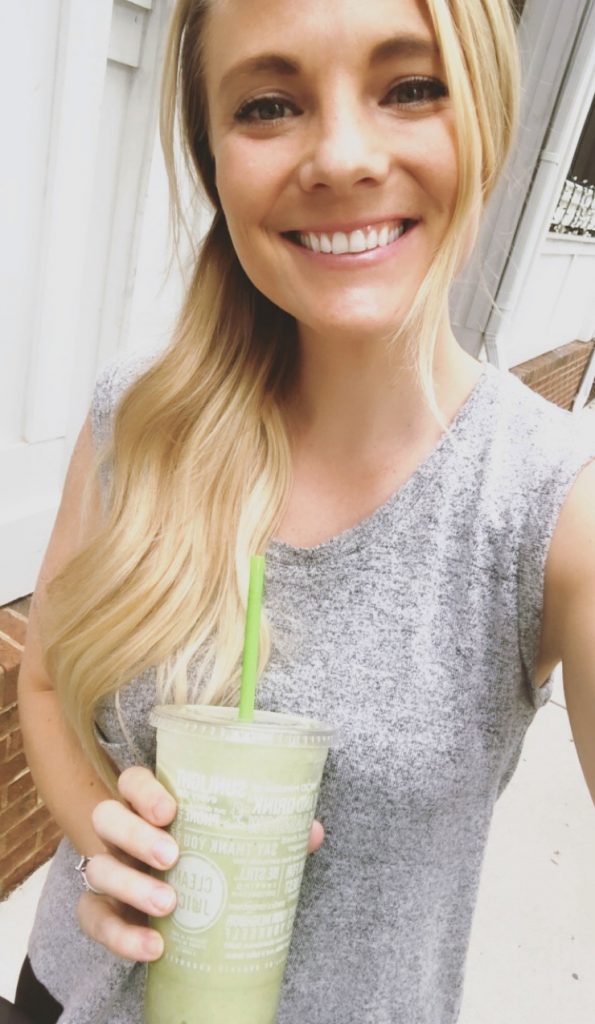 Chase earned a lollipop after his haircut — blue, of course — and left Snip-Its looking at least five years older. How does that always happen after a haircut!?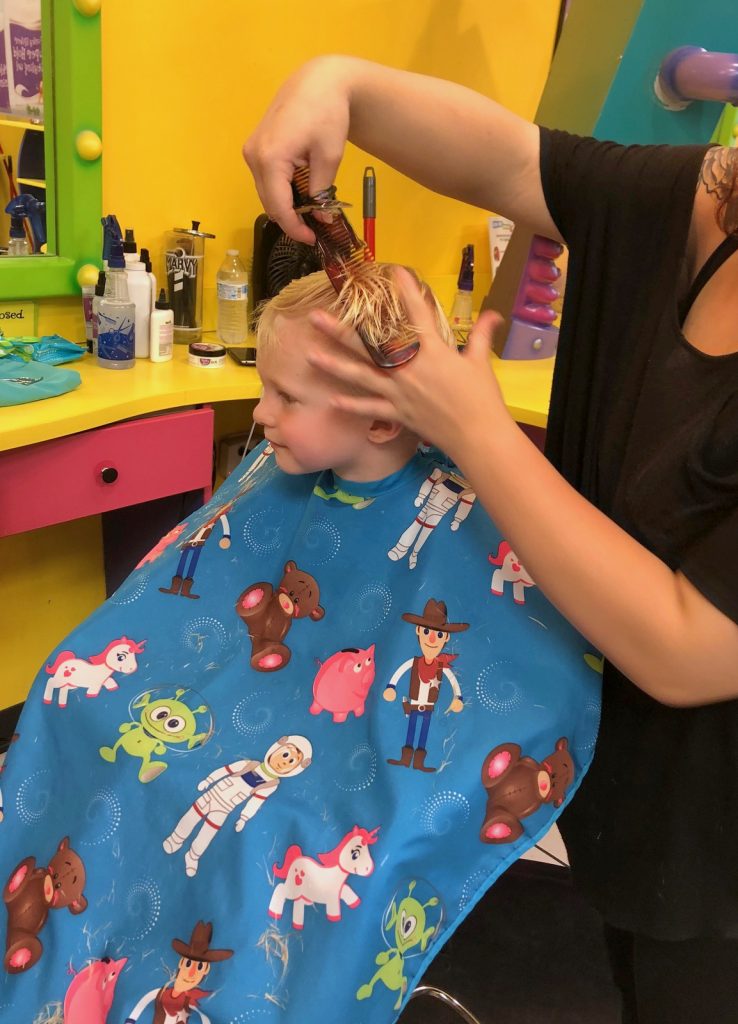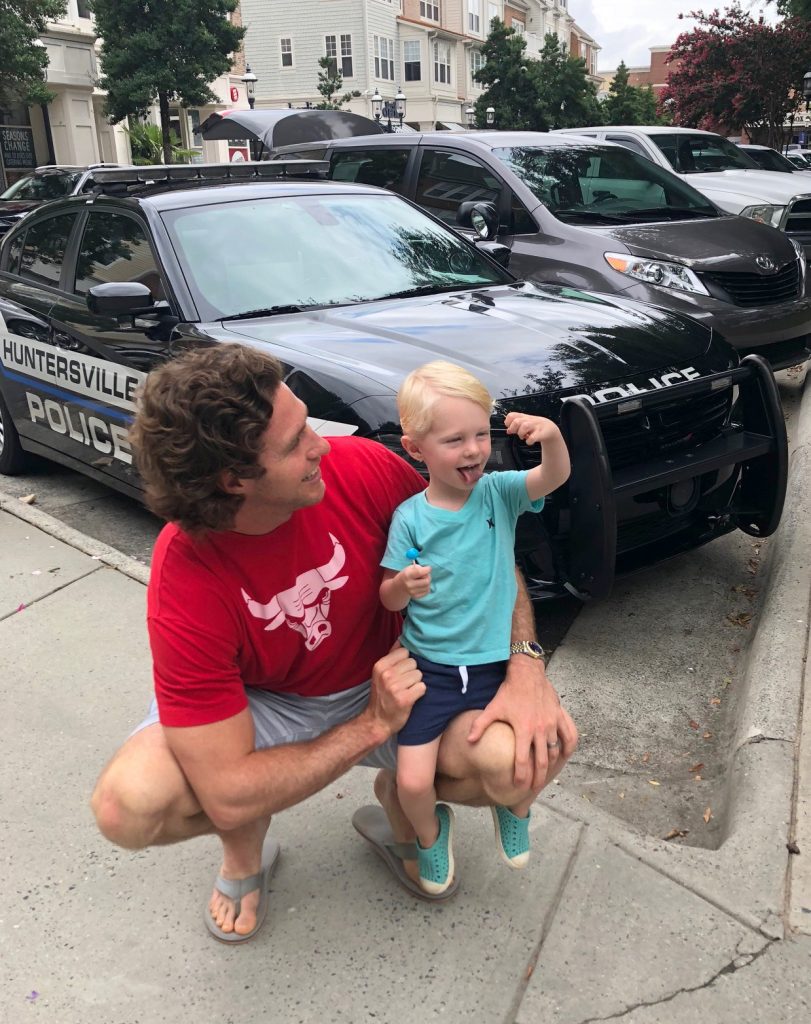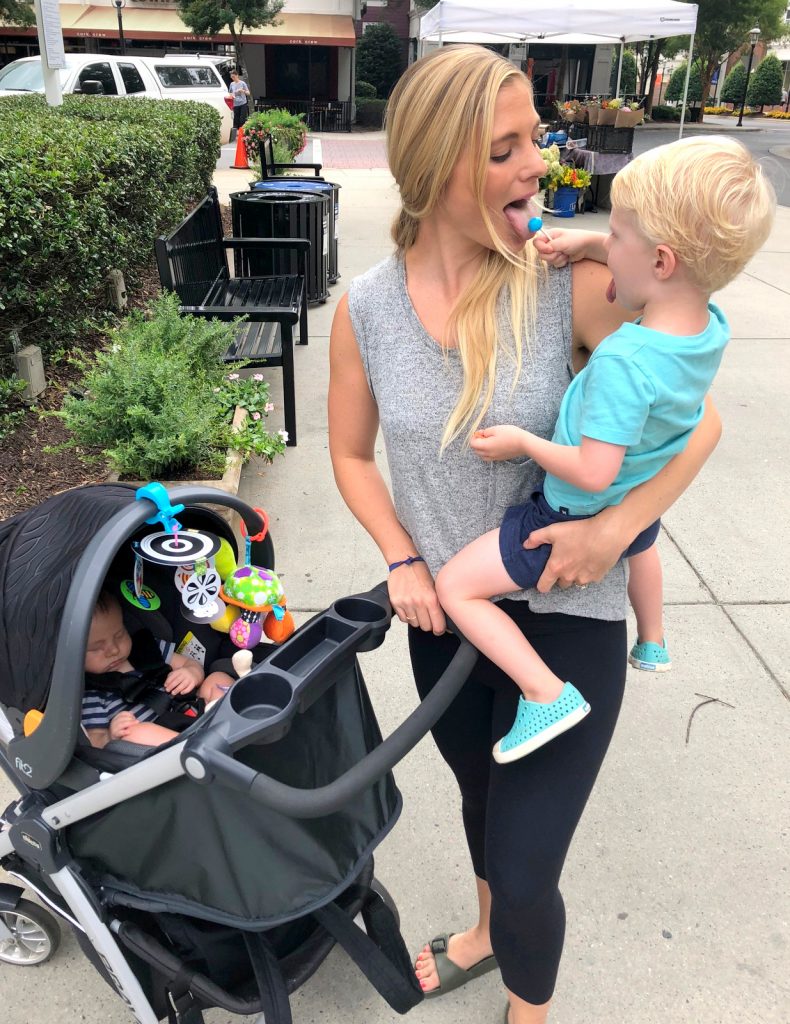 We arrived home ready for lunch and made sandwiches before Ryan put Chase down for a nap and I did my best to soothe Ryder who couldn't seem to decide if he wanted to eat, play or sleep. It was an "I only want to sleep and eat and snuggle with Mama" kind of afternoon in newborn baby land, so that's what we did for the better part of Saturday afternoon while Chase slept.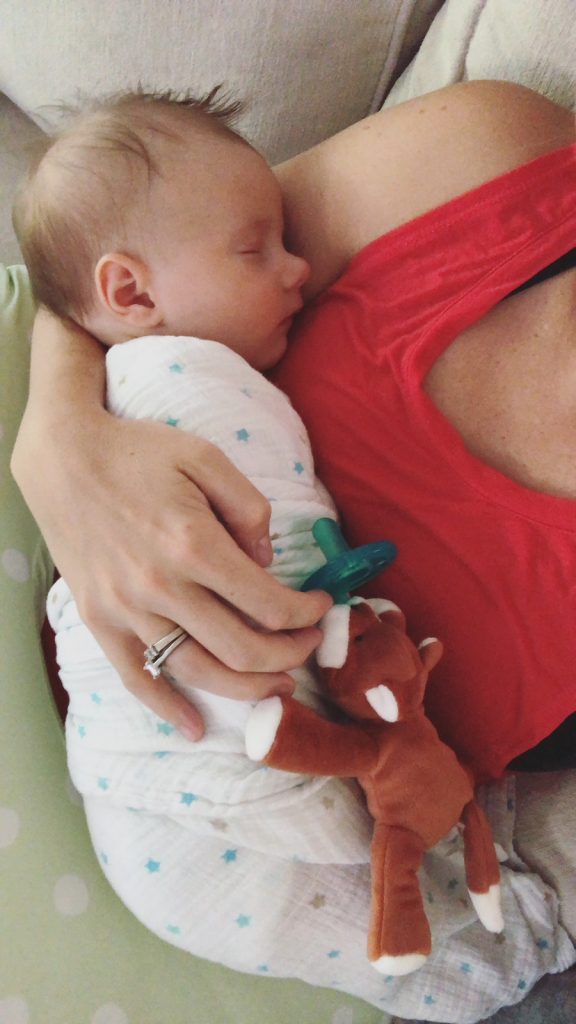 The weather took a turn for the worse in the late afternoon on Saturday which had our family craving a cozy night in with a movie. Earlier in the week, I ordered The Lion King on DVD for us so the timing was pretty perfect and we all snuggled up on the couch to watch Simba! We fast forwarded through some of the scarier parts for Chase but he loved the movie and thought Timon and Pumbaa were hilarious.
One of the things I didn't anticipate about becoming a parent was the joy I'd get from reliving some of my favorite childhood traditions, movies, games, recipes and activities with our little ones but it really is an underrated aspect of being a mom. I mean I cannot remember the last time I sat down to watch The Lion King but it felt like a treat to be able to do it with my own kids!
Sunday
Sunday morning began with the early morning church service! After our first positive experience with church childcare under our belt two weeks ago, I was much less anxious about turning Ryder over to the sweet volunteers. The woman who was holding Ryder when we came to pick him up said he did so well but that she could tell he is a breastfed baby because when he woke up, he turned into her chest to try to nurse. Ha! (I made sure to feed him in the parking lot before we headed home.)

Once we made it home, we ate an early lunch and then headed out for a quick walk with Sadie around our neighborhood before Chase's nap. Ryder snoozed the whole time and it felt so nice to be outside! Temperatures hovered in the low 80s so it wasn't as hot as it has been around here lately which felt like a treat!

We spent the rest of the afternoon getting ready for the week ahead which looked like random household chores, meal prep and laundry. I also spent a little time on Pinterest because I'm dying to do a very minor master bedroom update. We're not talking and big changes but just little things like swapping out our IKEA dressers that are falling apart for some updated furniture and changing some of the accent colors. Our bedroom walls are gray so it's a pretty easy base to work with and I definitely want to keep things calm and neutral. I'll definitely share before/after pictures if anything comes to fruition. We'll see!!

I hope you guys all have a great week and appreciate you stopping by the blog today!

Hi friends!! How are you doing? I'm checking in this morning after a wonderfully