Throughout the past month, spices used in traditional Indian cooking have found their way into many of our evening meals. When Ryan was in England a week ago, he went out to dinner at an Indian restaurant with some of his coworkers and came home raving about the chicken biryani. He said he knew I'd love the dish and we decided to head out for Indian food last night so I could try it out.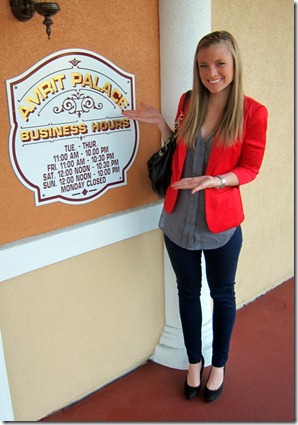 Though I've loved the at-home attempts Ryan and I have made at Indian cooking, Amrit Palace, a local Indian restaurant, put all of my meals to shame!
We started off with Kingfisher beer.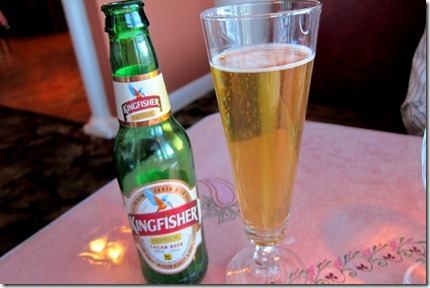 It was crisp and refreshing and I liked it a lot!
My meal came with a small cup of lentil soup.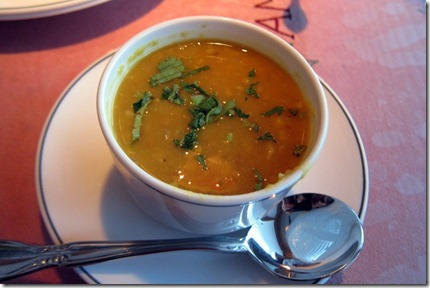 Compared to the amazing flavors in my entrée, this soup was a little bland. I didn't finish all of it, but it was a nice little appetizer.
When it came time to dig into our entrees, Ryan and I did a lot of sharing.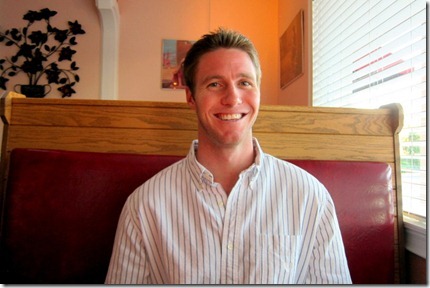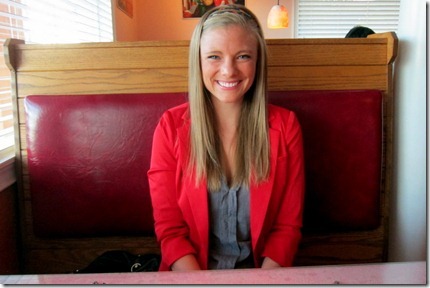 I ordered the lobster curry which was fabulous!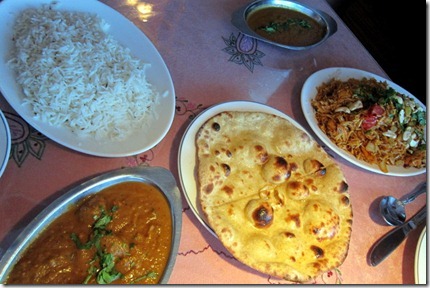 The spices in the curry were strong and absolutely fantastic. I am not normally a big fan of white rice (I find it very bland), but when I poured my lobster curry on top of it, I couldn't stop eating it. Yum!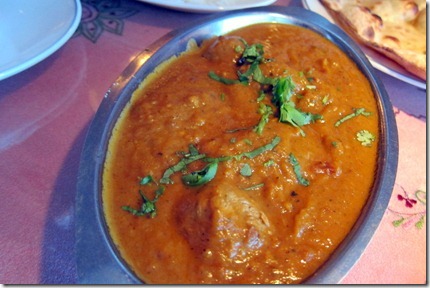 Ryan ordered the chicken biryani and we both thought it was delicious. We were glad we ordered tandoori roti, an unleavened Indian bread, with our meal because it was perfect for dipping into my lobster curry.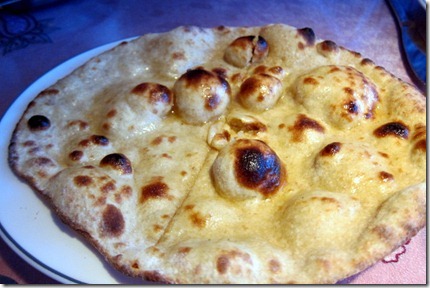 As we drove home, Ryan and I agreed that we will definitely be returning to Amrit Palace in the future. I think this was actually my first foray into Indian food at a real Indian restaurant, and I can't wait to try more Indian dishes in the future.
Questions of the Afternoon
What are some of your favorite Indian dishes?
Any fantastic Indian-inspired recipes out there that I must try? Feel free to link up in the comments section!