This morning I went for a run with my favorite furry running buddy after giving the pancakes I ate for breakfast time to digest.
I leashed Sadie up for a run around 8:15 a.m. knowing all too well that outdoor running in Florida in August should be done prior to 7 a.m.
We ended up covering five hot and sweaty miles.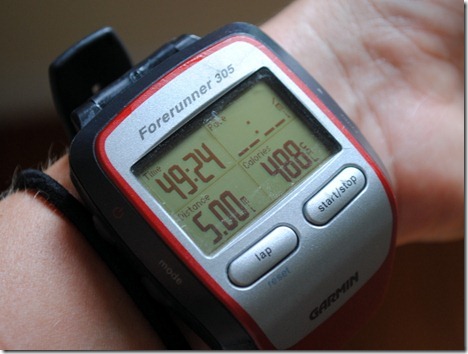 At first I welcomed Sadie's little potty breaks and took advantage of her pee time to rest, but toward the end of the run, we had some words over her excessive territory marking. Whenever we'd stop, I'd really start to notice the heat and my face would drip sweat. Sadie didn't seem nearly as bothered by the heat as I was, but when we arrived home, she was happy to soak in her kiddie pool.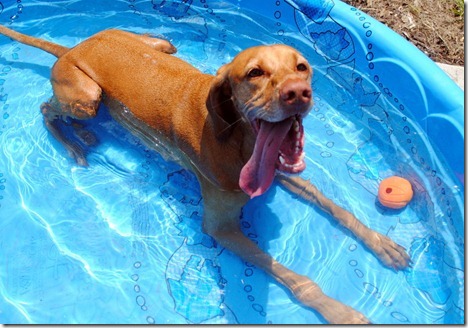 Yes, she brought her ball into the pool with her to try to entice me into a few rounds of fetch after our run. Her energy is unprecedented.
Lunch
After working on a story idea to send off to one of my freelance clients, I fixed myself a salad for lunch.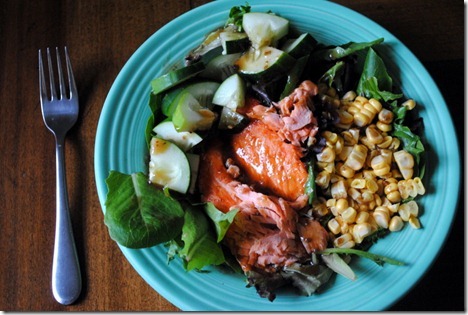 Today's salad included:
Mixed greens
Cucumber
Salmon (leftover from last night's dinner)
Corn cut off the cob (uncooked… I love raw sweet corn)
Ginger dressing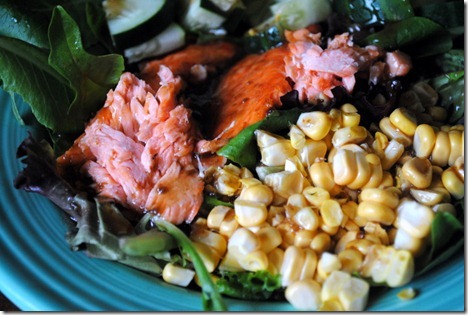 So fresh! So good!
I was still a littler hungry after finishing my salad, so I had a banana and some sunflower seeds.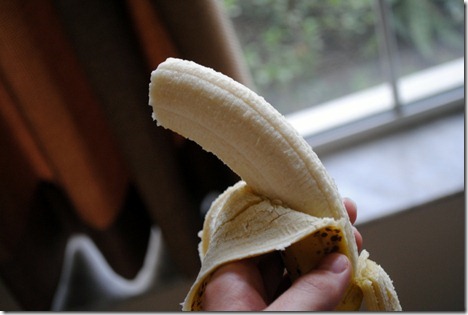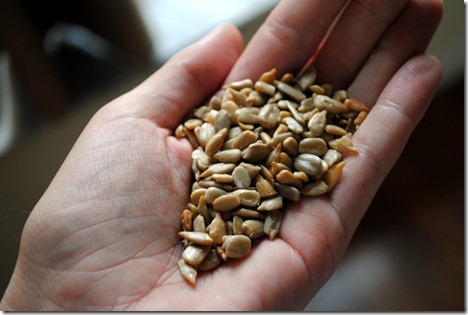 Much better!
Of Possible Interest