Hello, hello!
How are you doing today? I hope you enjoyed a fun holiday weekend with friends and family! If you spent most of the weekend at home just relaxing, I hope you're feeling well-rested and rejuvenated.
As you can see from my previous blog posts, my weekend was consumed with wedding-related activities. From the rehearsal on Friday night to the wedding on Saturday and a post-wedding brunch on Sunday, it was definitely a wedding filled weekend!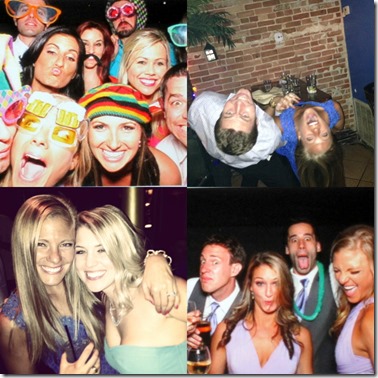 After Sunday's brunch, Ryan and I drove to a BBQ at our friend Pete's brother's house.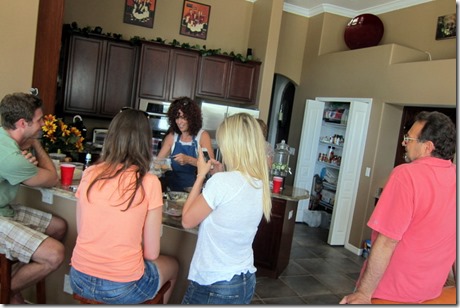 Pete is one of Ryan's very good friends and he is engaged to one of my best friends, Merri. Since they were both in town from New York City for Laurel and John's wedding, we wanted to soak up as much time with them as we could and made sure to hang out with them for several hours on Sunday. Pete's family is Italian and I couldn't stop eating the zeppoles and rice balls they made from scratch for everyone to enjoy.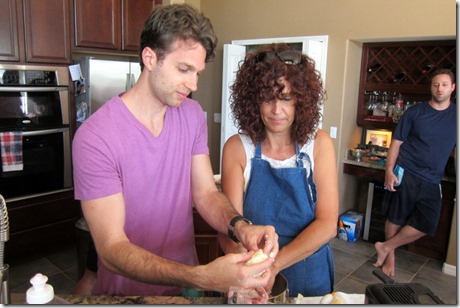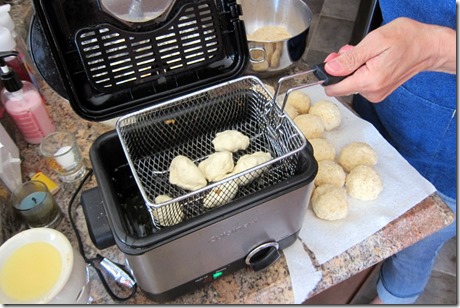 Incredible!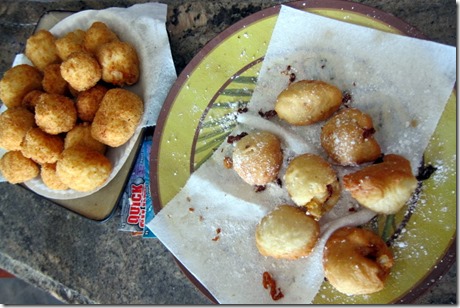 We eventually made it to my parents' house on Sunday night to pick up Sadie and ended up spending Memorial Day grilling by the pool.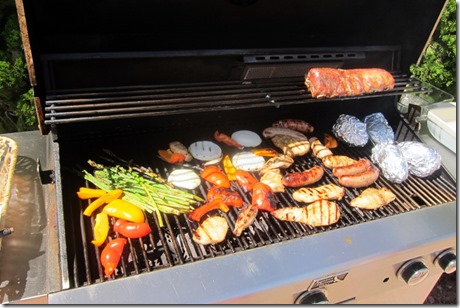 It was wonderful! We arrived back in Ocala around 8 p.m. last night and had an early morning wake up call today!
Workout + Lunch
After a 5 a.m. workout, I showered at the gym and ate a bowl of overnight oats in the break room. As I ate, I worked on training plans for a few of my clients for the next 1.5 hours until my first client arrived at 8 a.m. Both clients that I trained today are very new to strength training, so I am spending a lot of time concentrating on form and fundamentals while still trying to keep things interesting, challenging and engaging. It's quite fun!
I packed my lunch before I left for the gym in the morning and ended up digging into my pasta salad with chicken in between appointments.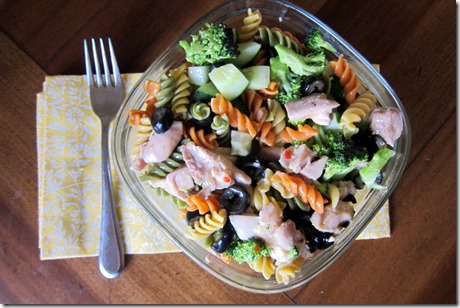 It was delicious!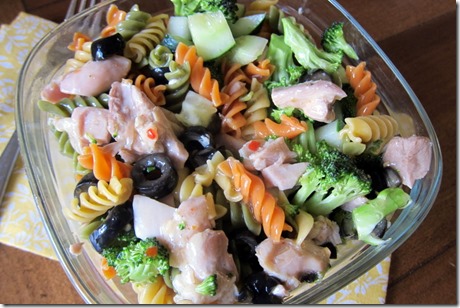 To make the pasta salad, I simply tossed cooked tricolor rotini pasta in a bit of light Italian dressing and added chopped chicken thighs, olives, cucumbers and broccoli. It reminded me a lot of my friend Kristen's mom's Easy Italian Pasta Salad. I love that recipe!
After lunch I taught water fitness and the class went really well.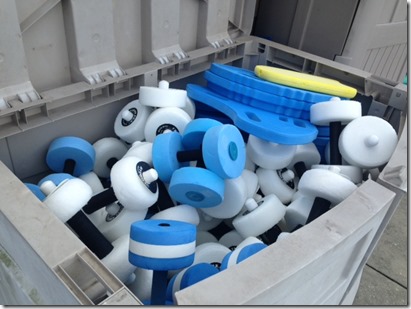 It is slowly growing and I love talking to the class participants. They are a hoot! A woman who took today's class is from the same area of Illinois that I am which was really neat.
Once my class was over, I stopped by the grocery store to pick up food for the week before driving home to blog and chat with you fine people.
And now I think we're all caught up! I hope you guys enjoy the rest of your Tuesday!