Below you will find stories from Sarah and Rebecca about their work with Back on My Feet, a national nonprofit organization that is dedicated to creating independence and self-sufficiency within the homeless and other underserved populations by first engaging them in running as a means to build confidence, strength and self-esteem.
You may visit the Back on My Feet website and learn more by clicking below:
Sarah's Story
Henry is one of the most determined people I know. He also lives at Saint John's Hospice in Philadelphia. We haven't known each other long, but what I know is he sets goals and he accomplishes them.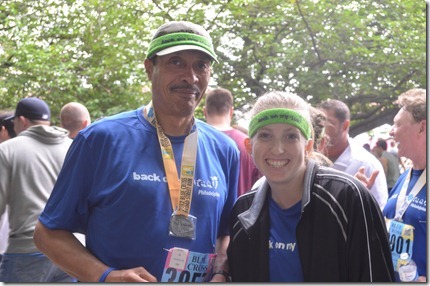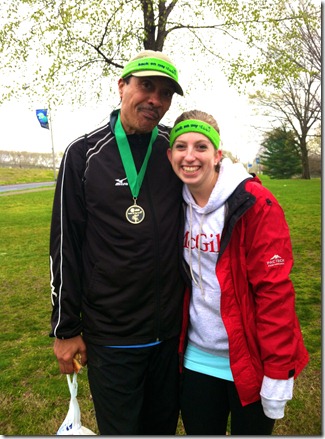 He ran his first half marathon in March.  I couldn't be there for the race, and it broke my heart, but being able to see how proud he's been means the world to me.
Henry's current mission is to move out of St. John's. He works for Caldwell Banker and he works harder than anyone I know to be the best person he can be—I feel motivated and inspired just listening to him talk about his plans.
And Henry's been thinking about it for a while, but he's just decided to run his first marathon in the fall.  I like to think I had something to do with it—turns out we have a lot in common, including how we feel about running.
I'm running my first full marathon next weekend and I don't think I could be more terrified. Henry is coming to cheer me on and he already told me he'll be standing next to the hill that scares me the most to make sure I make it up both times(the marathon course is twice around a half marathon). When I didn't make it to my weekly run (I drive from Wilmington, Delaware to Philadelphia one morning a week for the5:30 am meeting time), Henry texted me this week to make sure I was okay and check in on my shin (marathon training hurts!).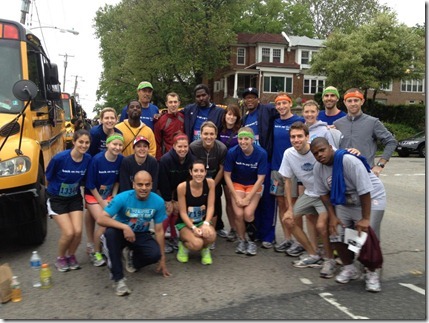 Back on My Feet seems so simple—people who have help others who have not.  People with motivation, accomplishments, support those who are lacking.  But I've never once felt that way since the first day I showed up at 5:30 am to run.  There aren't two distinct groups, we're just teammates. At Back on My Feet we become each other's family, fulfill each other's needs.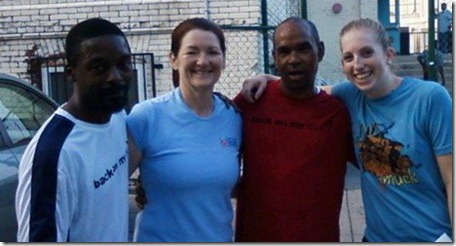 I started running with BoMF when I lived in DC and could attend every weekday run.  Being able to go only once a week is so frustrating to me—I feel like I need Back on My Feet as much as any of my teammates, whether they live in Saint John's Hospice or a suburban home.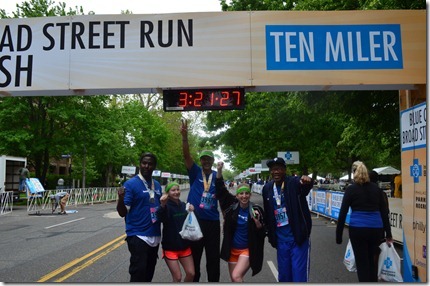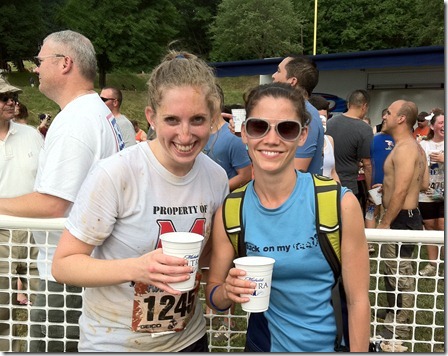 But my friends (that's what they are, really) welcome me every time I show up, because that's what it's all about. And by being physically present, we learn about each other, discover what we need.  I've never felt so welcome anywhere.
You may follow Sarah on Twitter here: @SarahRivin.
Rebecca's Story
Hey, this is Rebecca from Runner with an Appetite and I've been running with Back on my Feet (BoMF) in Philly for about a year. I joined as a way to meet other runners and to do some good in the community and I am so happy I joined!
Through BoMF, I have been able to meet amazing people I wouldn't have met before and have learned that a simple thing like running can bring strength to nearly any person.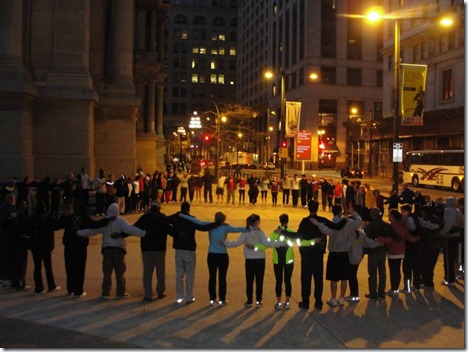 When we run, age, race, gender, socioeconomic class, living situation, etc. are non-existent; we are just runners.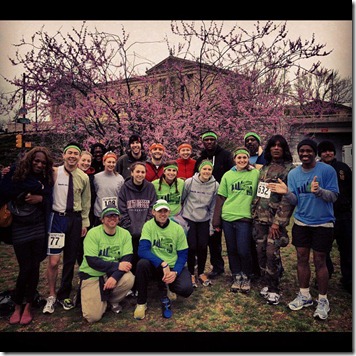 One person I've gotten particularly close to is Ashley. Ashley is transgender and nearly completely blind due to a genetic disorder. Dealing with adversity doesn't set her back and she comes out to our runs when most Philadelphians are sound asleep.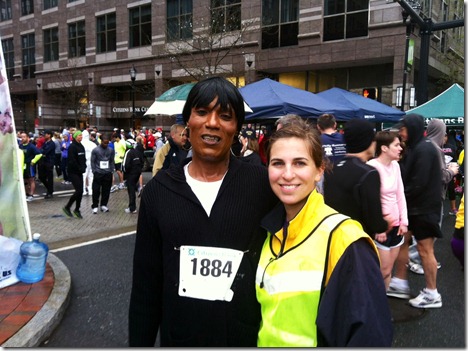 We've worked out a system where she's able to run with one of us as a guide for her and her infectious enthusiasm keeps our group going. She'll be racing in her first 10 miler soon and I couldn't be prouder!

***

Additional reader volunteer stories:

The following post continues a series of PBF reader-submitted stories about their positive experiences out and about in the community with volunteer organizations.