I high-tailed it home after work today to meet up with Ryan to head out on our anniversary dinner date to The Cheesecake Factory.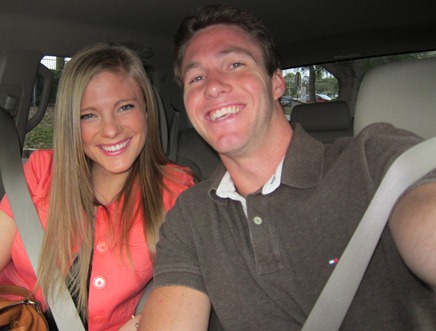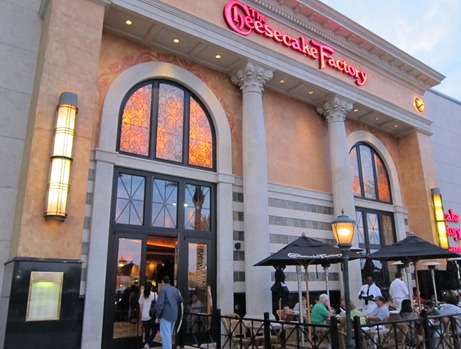 It's fun to think that seven years ago on this day we were chatting away on our first date in this exact location!
We sat at a cozy table and enjoyed some of the freshly baked bread while perusing the menu.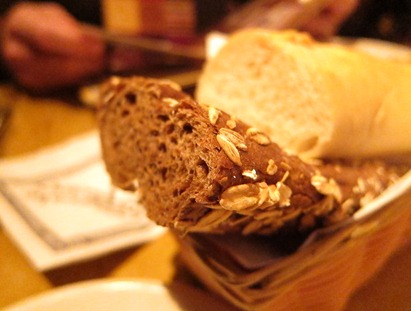 I ate three of the slivers of the wheat bread and one of the sourdough slices. Apparently I was hungry!
Ryan placed an order for avocado eggrolls that came out quickly.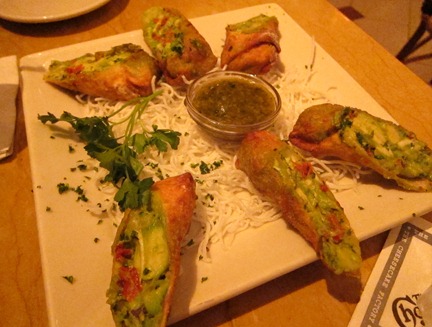 I ate two before calling it quits to save room for my chopped veggie salad.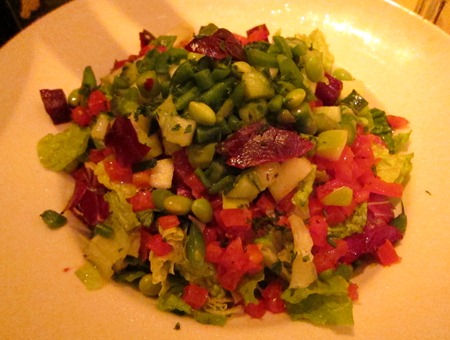 This salad was BIG and full of yummy veggies, apple slices, beets and edamame. When paired with the pomegranate dressing, it tasted fantastically fresh! Ryan also shared a bit of his steak with me which I also enjoyed.
Then it was time for the best part of the meal!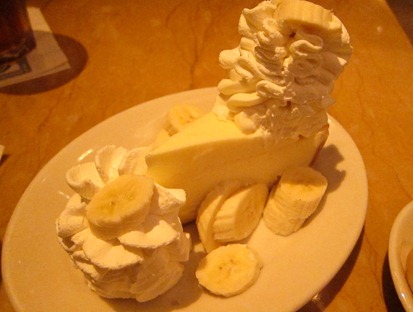 Oooh yes. Banana cream cheesecake with extra whipped cream. So, so good. We only left one little banana sliver behind. I dominated the whipped cream and loved every bite I took of the cheesecake.
Now we're home and will spend the remainder of our dating anniversary cuddled in bed reading Mockingjay. Nothing says love like a book about rebellion and killing people!