Many times I'll experiment a bit with a recipe and while I may like the final product, I won't think it's "blogworthy" enough to actually jot down and share.
Well, tonight's dinner was definitely blogworthy, especially if you're on the lookout for healthy burgers with a punch of barbeque flavor.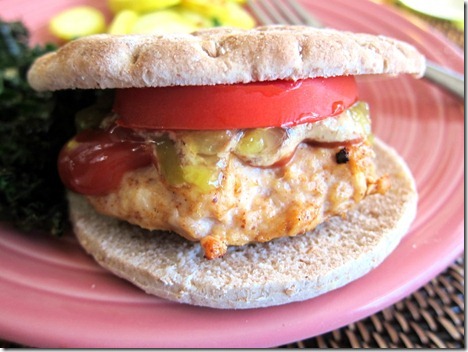 BBQ Chicken Burgers
Serves: Four
Prep Time: 5 minutes
Cook Time: 10 minutes
Ingredients:
1 pound ground chicken (beef or turkey will also work)
1 tablespoon BBQ sauce
1 teaspoon stone ground mustard
1 1/2 teaspoons paprika
1 teaspoon Garlic Gold nuggets (garlic salt will also work)
Directions:
Heat grill to a medium high heat
Combine all ingredients in a bowl until everything is fully mixed
Shape the meat into four burger patties
Place patties on grill, closing the top
Allow to cook for approximately 5 minutes before flipping the burgers and allowing them to finish cooking, approximately 5 more minutes
Remove burgers from grill and place in a bun, topping them with desired condiments, cheese or vegetables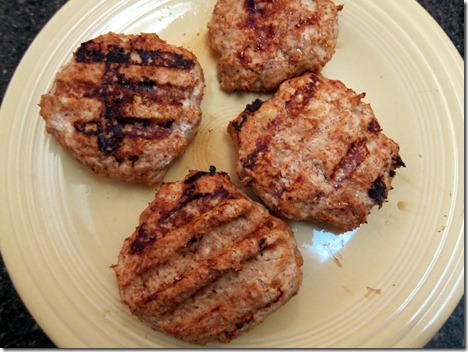 These burgers were full of flavor without being overwhelming. I think that the spices and BBQ sauce included in the chicken burgers would be great in turkey or beef burgers as well.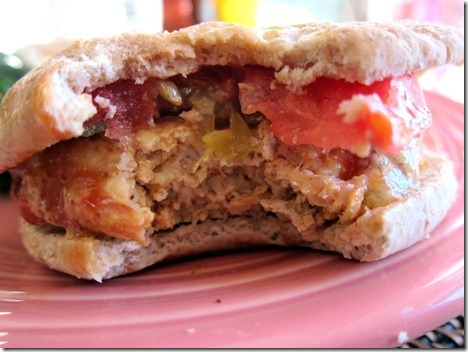 We ate our burgers with a side of summer squash and roasted kale.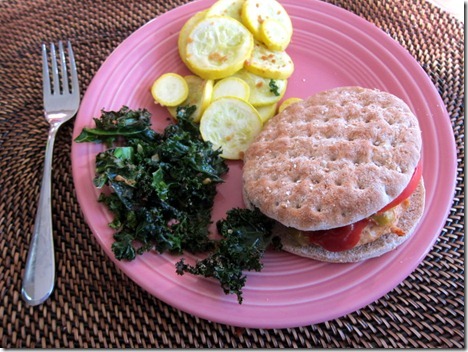 Clearly I was picking at the veggies on my plate while the burgers were cooking, as demonstrated by the sorry-looking portion in the above picture. It's hard to wait! 
After dinner, it was time to tackle assembling our new bed.
An hour later, we have a brand new bed to sleep in… but more importantly our relationship survived another furniture assembly project.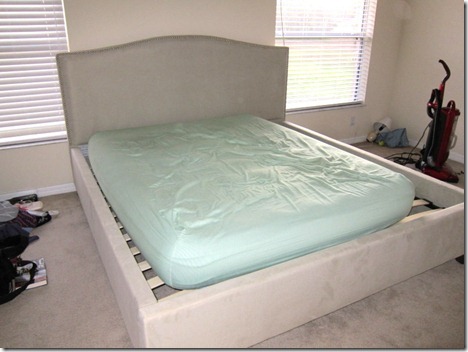 Our air mattress will serve as the interim mattress until we find a king size mattress we love. Fancy, no?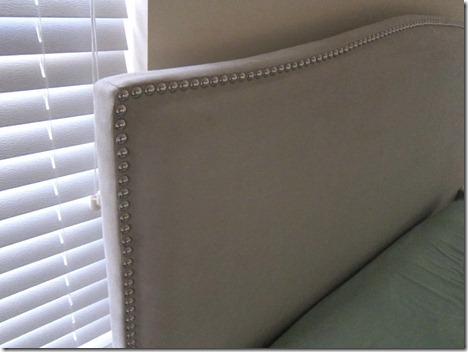 The bed is the very first piece of furniture we have in our master bedroom (clearly) and I'm hoping the rest of it comes together within the next month or two. I don't want to rush decorating, but I'm anxious for a comfortable space that Ryan and I look forward to going to at the end of the day.
All in good time!

Tonight I did a little playing around in the kitchen.