Good morning!
I'm coming to you guys a little later than usual today because I had to be at the gym unexpectedly early when a fellow trainer called to see if I could cover her small group training session at the last minute. Yooou got it!
Breakfast
After working for a few hours, I came home more than ready for breakfast. Well, it was more like my second breakfast of the day, though the first one didn't really count since I only had time to grab an apple and a portable packet of almond butter as I headed out the door.
Breakfast number two was much more filling and included an egg sandwich made with Canadian bacon and a wedge of creamy Laughing Cow cheese.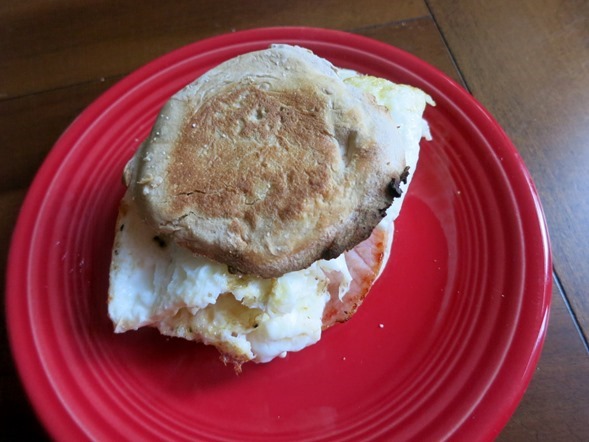 About 30 minutes later, I started to feel a little nauseated and since eating always seems to be my cure for any pregnancy-related morning sickness, I made myself a small bowl of oatmeal.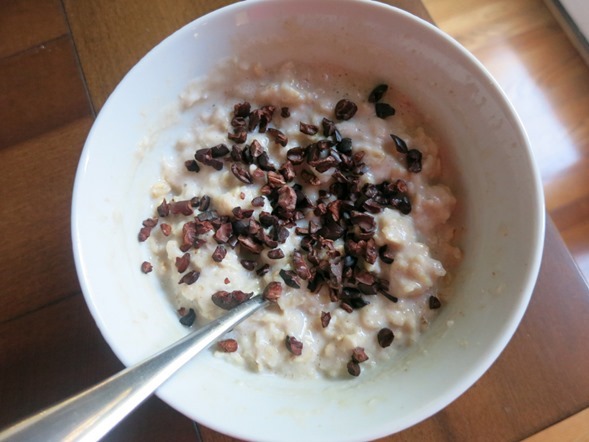 Before digging in, I stirred in a spoonful of peanut butter butter and topped it with a sprinkling of cacao nibs for crunch.
Much better!
After breakfast, I had about 30 minutes to spare before I had to be back at the gym and used my time to fill out a form to request a free breast pump through my insurance company (I chose this one thanks to recommendations from several girlfriends) and send out a few thank you cards to friends and family for thoughtful baby gifts.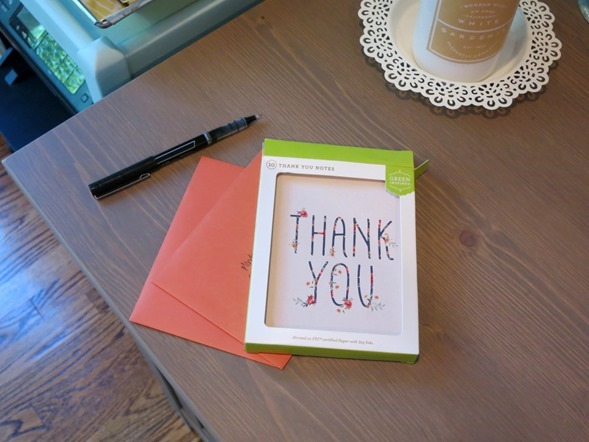 The rest of my morning at the gym was spent working on the August group exercise schedule before I took a little break for my own workout.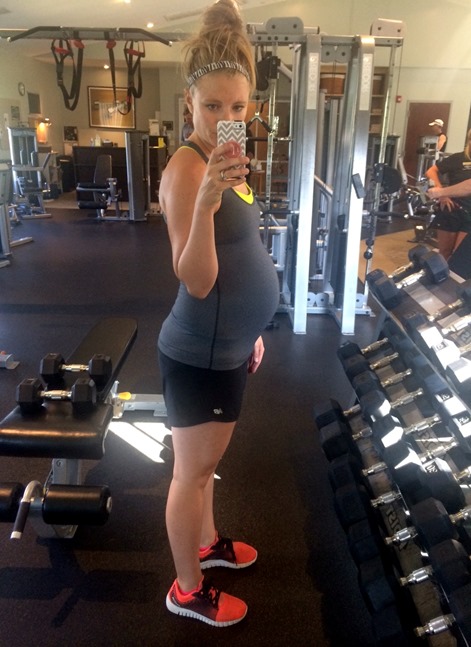 (I'm pretty sure I snapped that belly pic in 2.5 seconds to avoid embarrassment. I think it's groooowing!)
I spent about 30 minutes total on the stationary bike though I broke it up into three 10 minute segments. In between rounds of biking, I completed two circuits that incorporated upper body and back exercises in a similar format to the gentle prenatal workout I shared earlier this week. I don't think I can properly put into words what a relief it is not to experience a stabbing pain with every step I take anymore. My pain is only continuing to improve and that makes me so darn happy. Thank goodness!!! I'm still not able to walk as far as I'd like, but I'll take any improvement right now.
Lunch
Lunchtime brought me back home to let Sadie out and make myself a quick afternoon meal.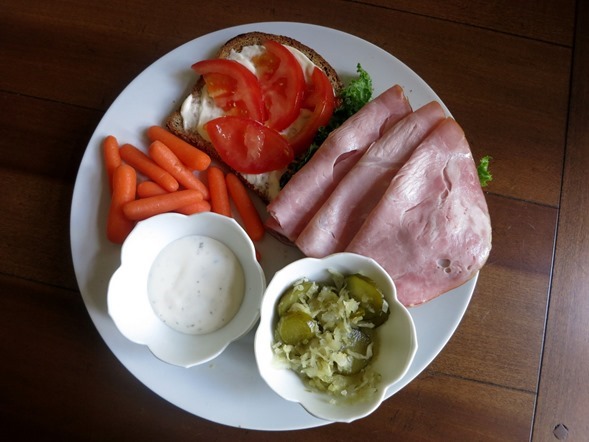 I assembled a simple hot ham sandwich on toasted Ezekiel bread with mayo, lettuce and tomato slices and served it with a side of carrot sticks (paired with yogurt ranch dressing for dipping) and dill sauerkraut that my friend Brittany has been raving about for ages. As a big-time sauerkraut lover already, I had a feeling I'd be a fan and I thought it was so tasty! The dill flavor was unique and I'm already planning to use it again tonight since Ryan and I are hoping to cook up some burgers on the grill.
Now my lunch break is over and it's time to head back out. I hope you guys have a great Thursday!