Do we look a little… um… different?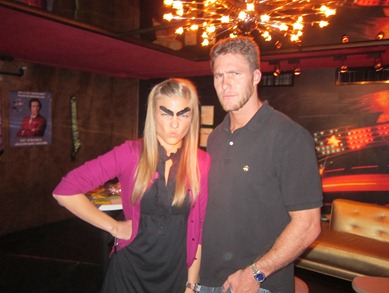 What's with my bushy eye brows and Ryan's "bear claw" beard, you may be wondering?
Movember, of course!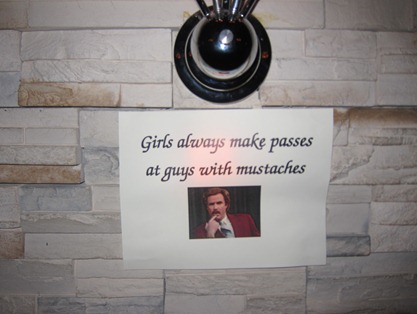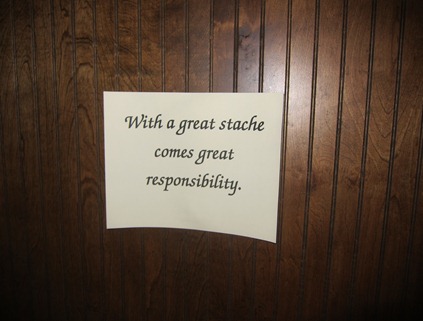 Every November, the guys in my office take the month off from shaving in an effort to raise money for prostate cancer. Then, on the last day of the month, they shave their facial hair into moustaches and goatees.
The girls adorn fake moustaches (or, in my case, fake bushy eye brows because moustaches are itchy) to get into the spirit of Movember!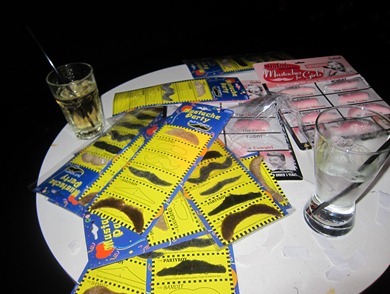 This evening my company hosted a Movember party downtown after work for everyone to debut their facial creations.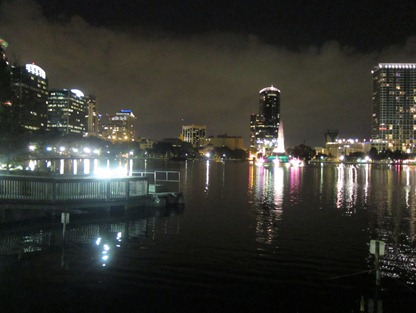 Ryan even participated and grew a beard for the entire month! Today I shaved stripes into his beard that resembled a bear claw, so that became his name for the night. I love my Bear Claw! 😉
Many guys opted to turn their facial hair into facial art, and shave their beards into elaborate handlebar moustaches and the like.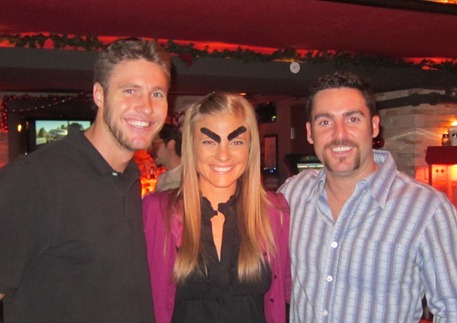 It's a riot!
Just in case facial hair floats your boat, here are some ideas for you to pass along to that special guy in your life.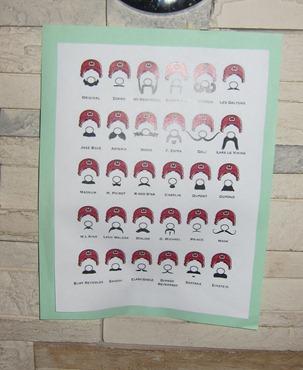 Top row, second from the right = Sexy.
Dinner
Ryan and I hung out at the Movember party for several hours before heading home to eat a late dinner.
We kept things simple and enjoyed a childhood favorite: English muffin pizzas!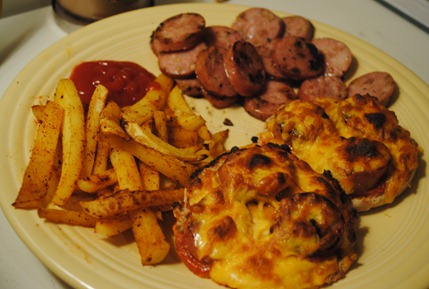 Before preparing the mini pizzas, I first roasted sliced rutabaga to make rutabaga fries. I prepped the fries last night, so they cooked up quickly this evening.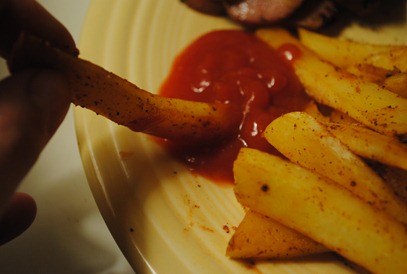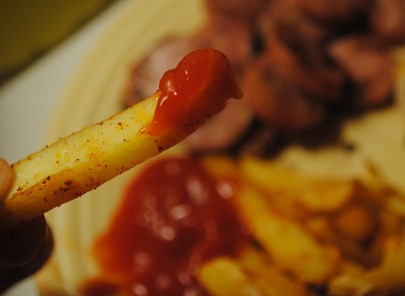 Once the fries were out of the oven, I got to work on the pizzas.
I topped a toasted whole wheat English muffin with marinara sauce, sliced chicken and apple sausage and shredded cheddar cheese before sticking the mini pizzas in the oven and broiling them until the cheese melted.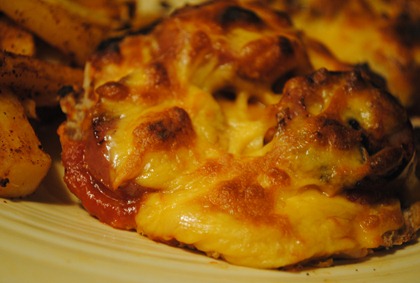 Simple and satisfying!
And now it's time to unwind and hop into bed. BodyPump in the a.m.!