in
my face, but it has been staring me in the face since I arrived at work before 9 a.m.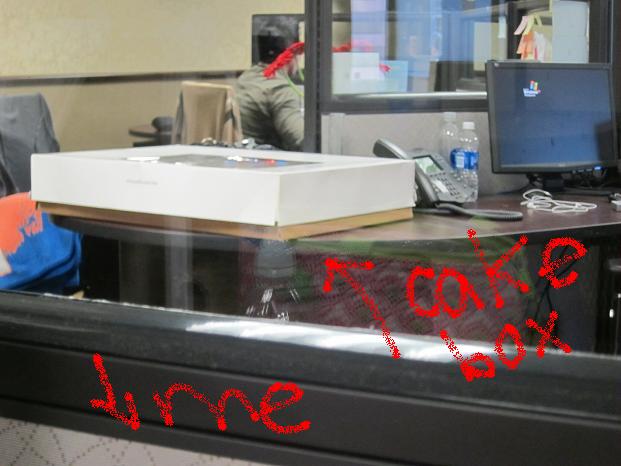 If that doesn't test your willpower, I don't know what will!
I finally succumbed to the tormenting cake a little before lunch (an appetizer, if you will).
Let me just say that Publix cakes (even ones that are a day old) trump any salad.
Even this one, which was highly delicious:
In the mix:
Spinach
Broccoli slaw
Green peppers
Leftover roasted asparagus
Kraft light Asian toasted sesame dressing
For some protein, I also enjoyed a cup of plain Dannon Greek  yogurt that I sweetened with a scoop of instant vanilla pudding mix.

After lunch I had another small slice of cake.

And you know what? Even after eating two pieces, the dang cake is still staring at me. I think once I give into my sweet tooth, it has a little party and then wants the party to continue all day long.

Tonight

Ryan and I have some serious wedding-related plans this evening!

We're heading to the courthouse to get our marriage license and then heading over to the jeweler to pick up our wedding bands!!!

I can't wait to wear mine, but I'm even more excited to see Ryan wear his. Kinda cool!

Okay, the cake was not actually