Last night was DIY night in the Fagan household. A few years ago, I bought an old wooden cart from a garage sale and spray painted it yellow because, at that time in my life, I wanted everything in my house to be yellow.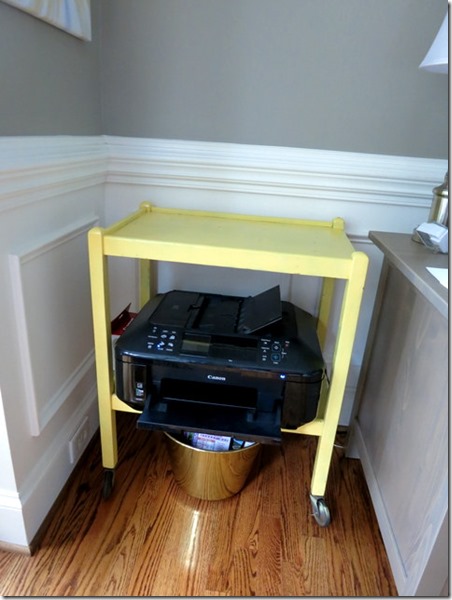 Well, fast forward a few years and I still love my little wooden cart, but I wanted to change the color to make it slightly less intense. I'm using the cart in my home office as a stand for my printer and since the color scheme in my office is more of a gray/sea foam green with subtle pops of yellow, I wanted to change the color to a light minty green/blue color.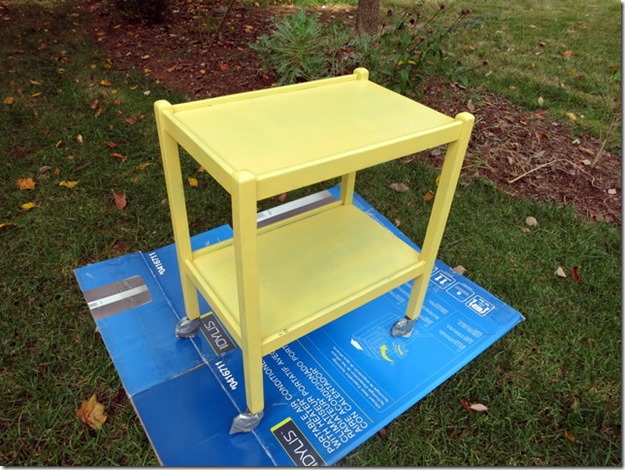 I learned a fast lesson last night: Bright paint colors look even brighter when they're applied to a larger surface. After fully coating my cart in what ended up looking like a bright aqua color, I bought it into my office and just laughed. Major fail.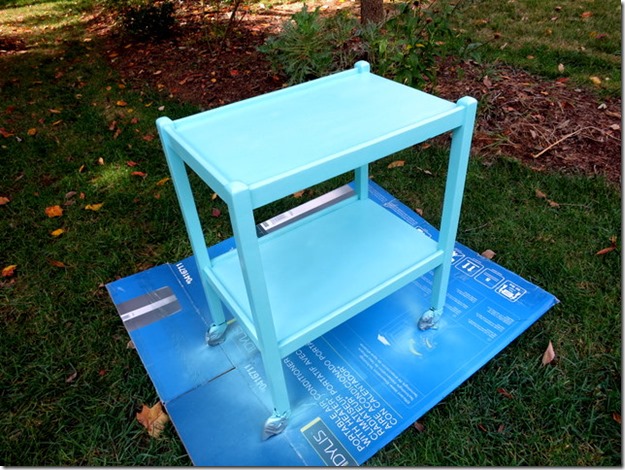 (The wheels look kind of funky because I  covered them in duct tape to keep the spray paint away.)
After the aqua cart debacle, we headed off to Lowe's again (with Sadie — still psyched they allow dogs!) to pick up a new can of spray paint to redo my DIY mistake. For round two, I used Valspar Color Radiance in Flat La Fonda Mirage. (What a name for a paint color, huh?)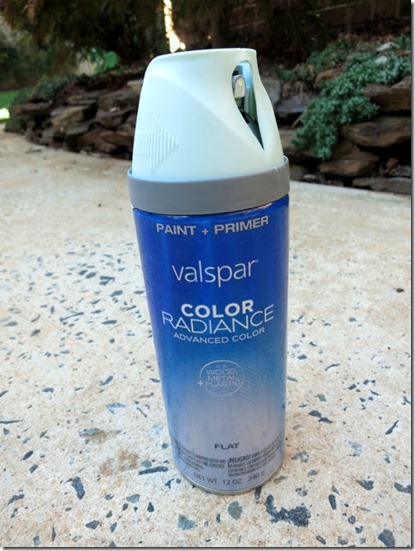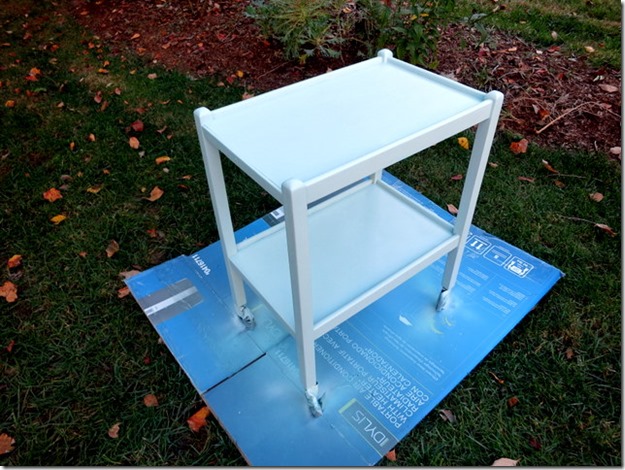 As a side note, I highly recommend Valspar Color Radiance spray paint. A friendly woman working in the paint department at Lowe's recommended it to me because it doesn't require a primer or anything and I simply sprayed it right on top of the previous paint. It worked like a charm! It was less than five dollars and I only needed one can to coat the entire cart.
My home office is now nearly done!!! I cannot wait to show you guys! My main issue at the moment is figuring out what to hang above my desk. I was thinking of doing some sort of gallery wall with lots of random pictures and artwork (including my beloved pig painting!), but I worry that it will look too jumbled since I have a lot going on in my office already.
Some inspiration photos: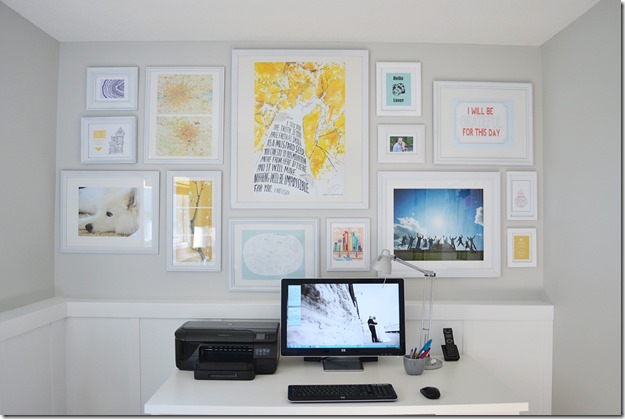 (Source)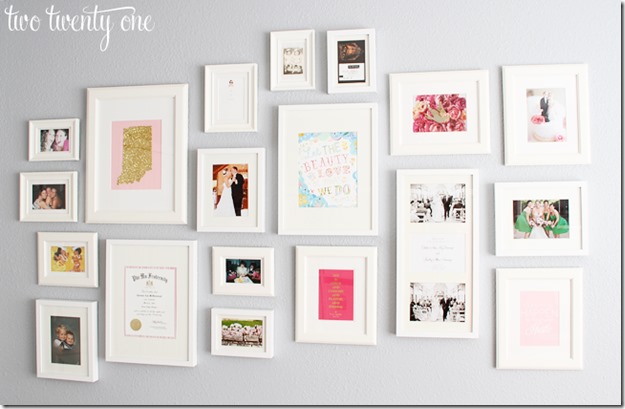 (Source)
We shall see! I'm hoping to wrap everything up over the weekend and share it with you guys next week.
After all of the DIY madness, I was pretty darn grateful we had a simple crock pot meal to enjoy for dinner.
Hooray for chicken soup… Although I think I would've enjoyed this hot soup a little more if it wasn't 80 degrees outside. What happened to the chilly fall weather, Charlotte!?