Our weekend kicked off with some lovely Friday night laziness that centered around Netflix and cookie dough for dinner.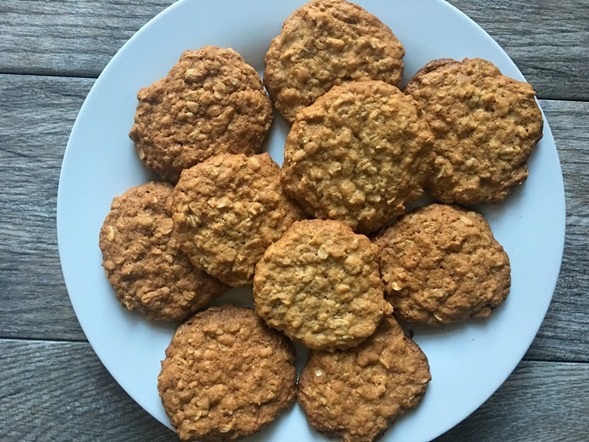 I made the mistake of making the cookies while our real dinner was roasting in the oven, so by the time our pork was done, I was already full on cookie dough and cookies. In the end, my Friday night dinner ended up looking like one pork chop plus a billion bites of cookie dough and a handful of homemade oatmeal cookies. A winning combination in my book.
Saturday
Saturday began on an active note! Ryan has been really into rowing lately (he got a rowing machine for Christmas), so while he cranked out an interval rowing workout, I made breakfast and played with Chase until we swapped baby playtime responsibilities and I headed off to Burn Boot Camp.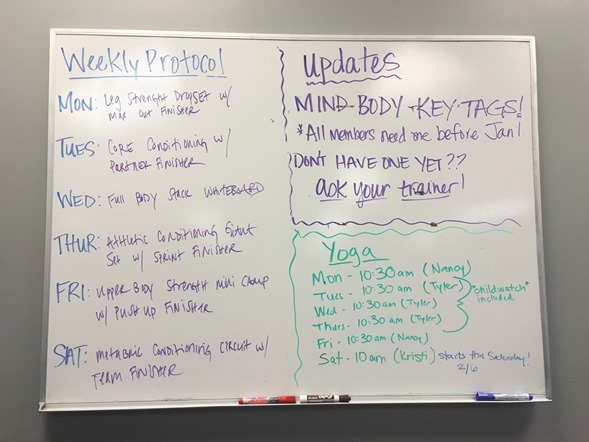 Saturday's agenda called for a metabolic conditioning workout that had everyone sweating buckets. I shared the workout on the Peanut Butter Fingers Facebook page when I finished so you can see why I was such a sweaty mess: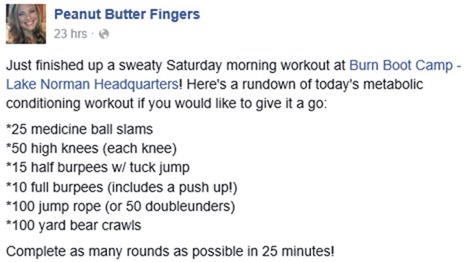 Holy burpees!
To be honest, I'd rather do burpees any day over bear crawls. Those things are a BEAST and I hate them with a fiery passion.
Once I made it home, Ryan, Chase and Sadie were geared up and ready for a walk around the neighborhood, so I joined them for a two mile walk before taking a much-needed shower.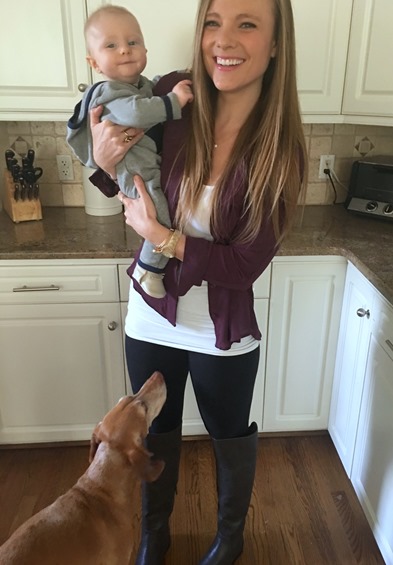 Annnd the above picture is the best picture we could muster up of me, Chase and Sadie before we headed out. Some of the gorgeous family photos I see of moms and babies on Instagram leave me baffled because 99 percent of our pictures with Chase are a blur of crazy.
Solo baby pictures are much easier… for now at least!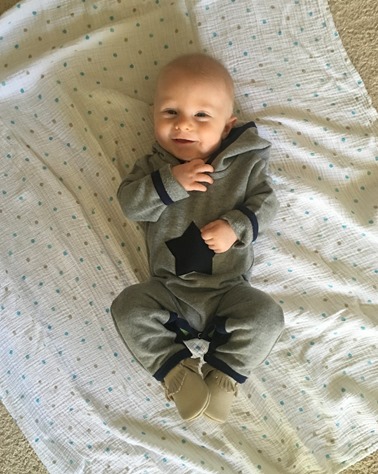 I have a feeling that once our little guy is able to crawl and walk, I'll be singing a different tune.
Our plans for Saturday included a day-date to The Cheesecake Factory at South Park Mall since that restaurant served as the location of our first date 12 years ago at the Mall at Millennia in Orlando! Apparently we didn't time everything out very well or The Cheesecake Factory in Charlotte is just ALWAYS slammed, but when we arrived there was a 45-minute wait for a table. What!? I mean we love The Cheesecake Factory as much as the next person, but we don't love it enough to wait 45 minutes for a table with a 6-month-old baby in tow, so we ordered two pieces of cheesecake to go and shuffled around our plans for the day.
Before we left the mall, we spent a little time shopping and popped into Nordstrom because I wanted to see if they had the Ju-Ju-Be diaper bag backpack I've been eyeing. They had the very one I wanted (in the right print – The Queen of the Nile – and everything) and since I had a Nordstrom gift card leftover from the holidays, I used it toward the backpack and can't wait to put that bad boy to use.
We're hoping to fly to Tampa to celebrate my friend Leah's son's first birthday next month and I think it will come in handy!
After a few more pit stops around the mall, our stomachs needed food. We thought about grabbing food at another restaurant in the mall, but when Ryan suggested barbeque, my mouth started watering. He suggested a tiny place he visited a while ago with some coworkers and since hole-in-the-wall restaurants often make the best barbeque, I was more than game. I actually had a serious barbeque aversion in the final months of my pregnancy, so I'm glad it finally sounds appealing to me again!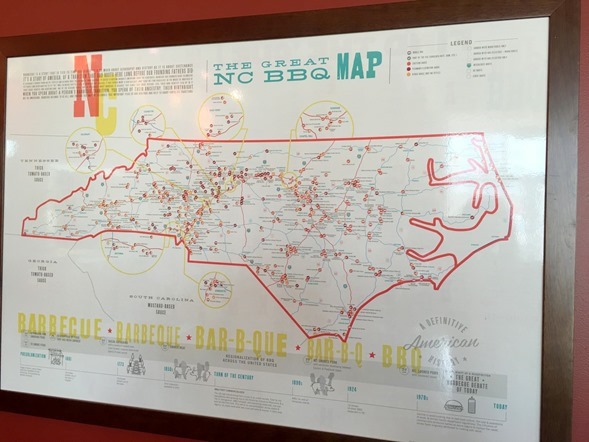 Ryan used Yelp to locate the restaurant again but quickly realized that what was once a tiny hole-in-the-wall barbeque spot apparently expanded and opened up a new location which was actually quite nice!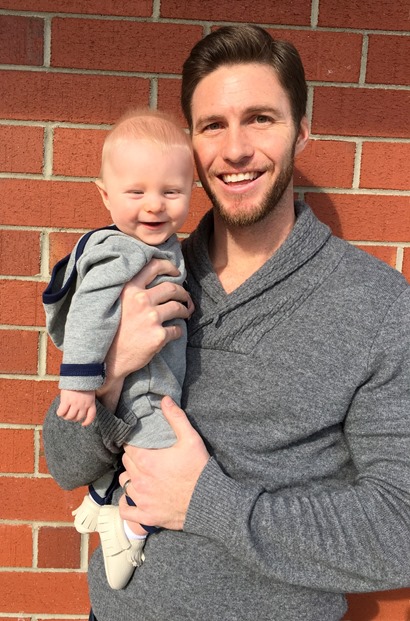 (That picture is my new favorite. I love my boys!)
We arrived at Bobbee-O's barbeque ready to eat our hands and ordered his and hers barbeque pulled pork and baked beans, plus a side of cabbage for me because I LOVE cabbage. (I realize this probably makes me a weirdo, but I think my love for cabbage stems from the corned beef and cabbage dinner my mom would make every St. Patrick's Day when I was growing up.)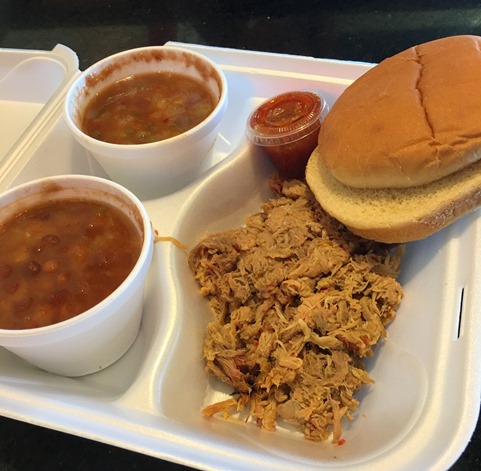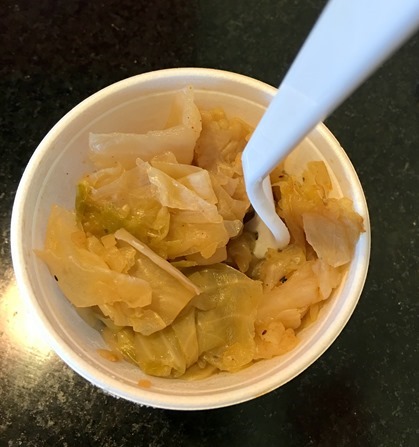 In the end our 12 year "dateiversary" wasn't fancy but it was incredibly delicious and it felt like us. Plus, Chase seemed to enjoy himself which made our lunch a lot of fun!
By the time we made it home, it was close to 4 p.m. and Chase was more than ready for a nap and I was more than ready to change into my sweatpants and slippers and dive into the cheesecake we brought home with us.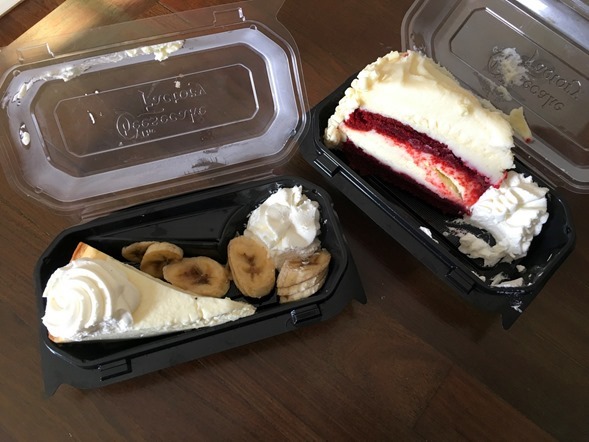 Ryan and I always order the banana cream cheesecake but this year we added a slice of red velvet cheesecake to the mix and I think I have a new favorite.
In the words of Uncle Jesse, "Haaaaave mercy."
The rest of our Saturday night was low key and we were in bed by 10 p.m. Party time!
Sunday
Sunday morning began with a hot cup of coffee, Greek yogurt pancakes (<—I haven't made these in forever and forgot that they are the JAM) and meal planning!
I've had a few requests to share some of our weekly dinner meal plans on the blog from time to time, so here's a rundown of the meals we're planning to make this week:
After meal planning and baby playtime, Chase was ready for a morning nap, so I used his naptime to sneak in a quick yoga flow I found on Grokker. (I signed up for a free two-weeks thanks Janae's recommendation!)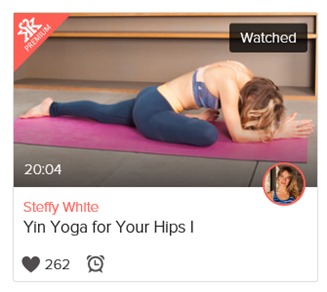 I did the 20-minute Yin Yoga for Your Hips since my hips could always use a little extra love and attention. It felt fabulous and Chase managed to stay asleep the whole time so it was an all-around win.
Right around 11 a.m., after an early lunch, we made it out of the house and drove up to Lake Norman State Park for some hiking. Sadie was psyched to be out and ran around sniffing everything in her path for five miles.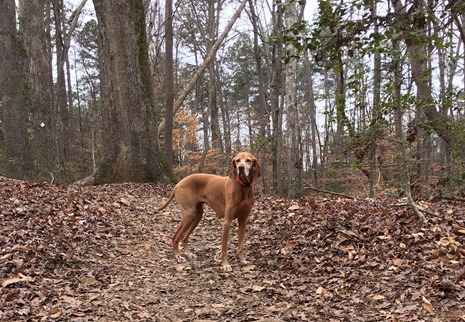 Now we're back at home and I'm catching up on some work before we head out to a friend's house for a Super Bowl party this evening! (I almost always type up my Monday morning posts on Sundays.) Goooo Panthers!

Hope you all have a lovely Monday and that your weekend was a good one!

Good Monday mornin' to ya! How are you guys? I hope your weekend was a good one and included the perfect balance of adventure and relaxation. Ours married the two perfectly and we had a decent amount of downtime mixed in with some fun times out and about as well.