After we took Sadie on her morning walk, Ryan and I hopped in my car and set off on our first birthday adventure. We drove to South Carolina en route to an apple orchard and initially had plans to stop for brunch at a restaurant I found on Yelp that had fantastic reviews. Unfortunately once we arrived, we saw the restaurant had closed down! I didn't think to check their website and since Yelp had a bunch of great reviews posted, I figured it was a safe bet. Oops.
We ended up stopping at a local diner for some food that was less-than-stellar, but at least we got a good laugh out of the whole experience.
Our second stop for the day took us to Windy Hill Orchard and Cidery, located in York, South Carolina.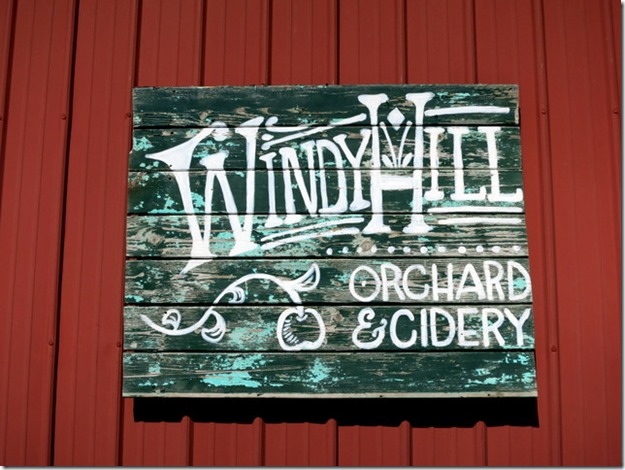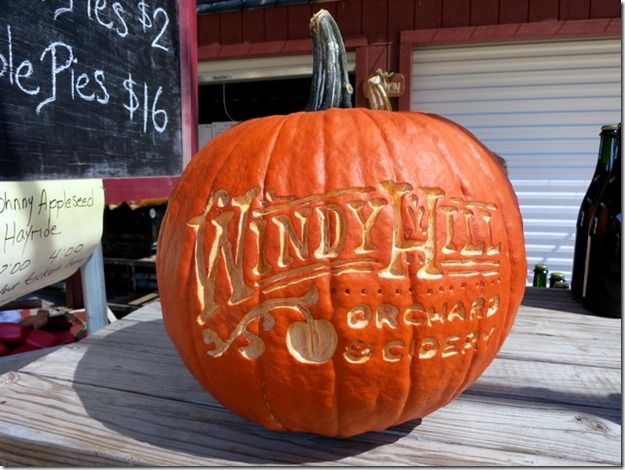 We drove to the orchard hoping to pick our own apples, but arrived to find mostly rotten apples on the ground.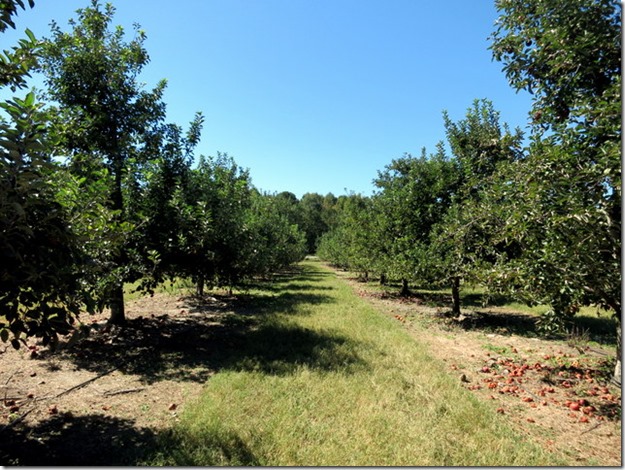 Apparently picking season is over and the website was not updated to reflect this when I checked on Saturday. (It now says apple picking season is over as of yesterday.) We were a bit disappointed at fail number two of Ryan's birthday but our spirits were lifted thanks to hot apple cider doughnuts and hard cider.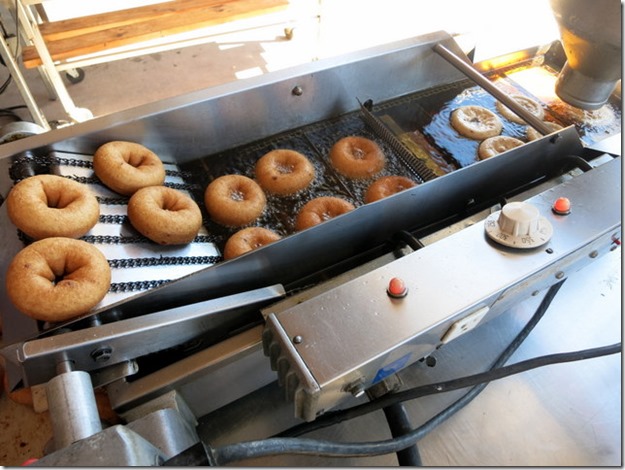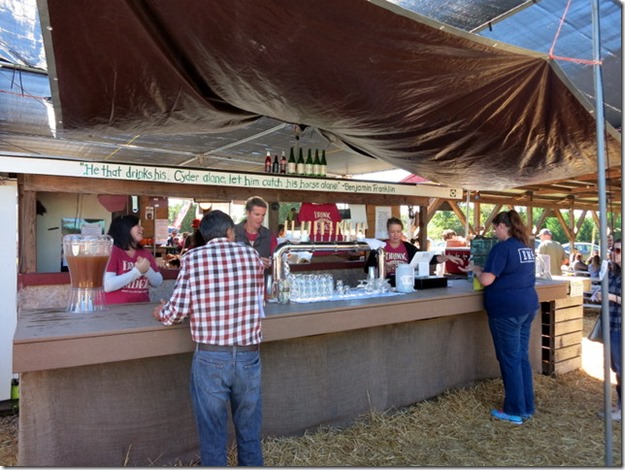 Before we left, we said hi to some of the pigs exploring the orchard and managed to find one decent-looking apple on a tree.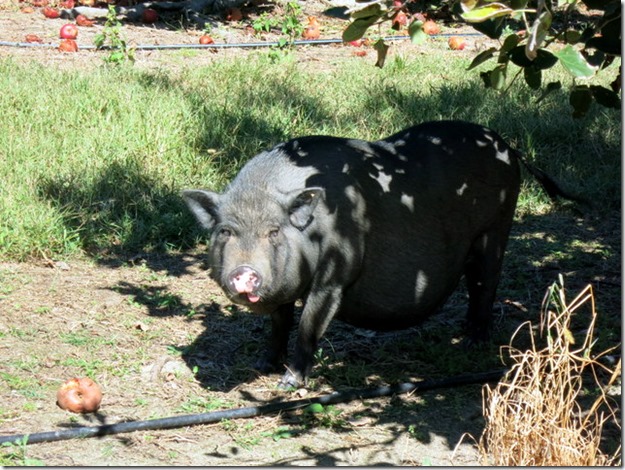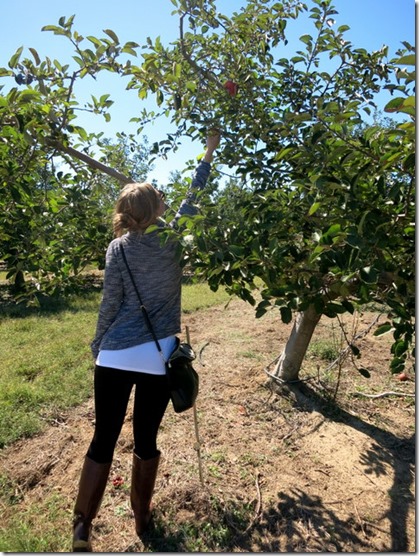 Success!
Once we made it back home, Sadie was more than ready for some attention, so we quickly changed and took her on a walk to a local park for some early-evening frisbee!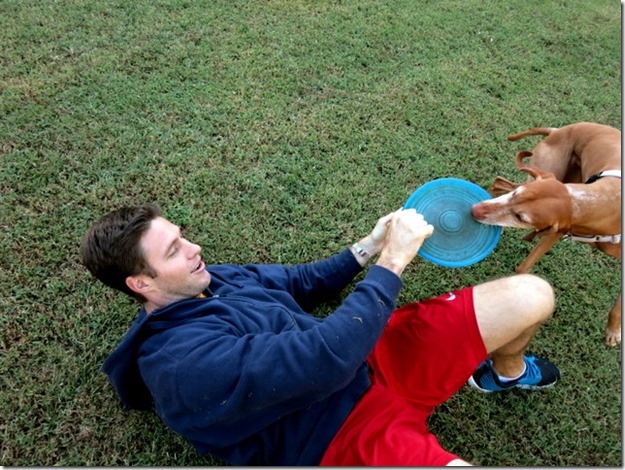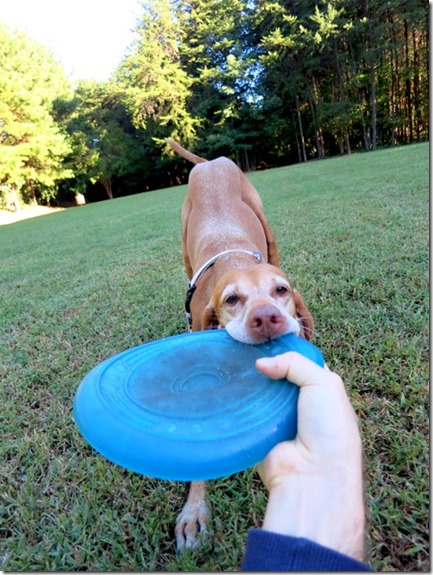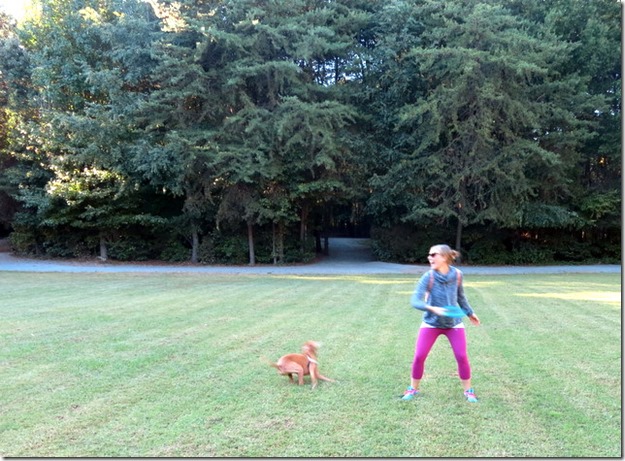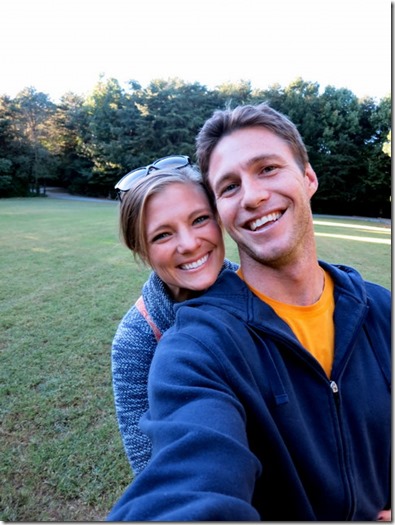 By the time we walked back to our place, we were ready for a birthday sweet treat and I made sure Ryan had some candles to blow out so he could make a birthday wish!
Ryan's love for Oreos knows no bounds, so I made him an Oreo dessert that incorporated an entire package of Oreos. He was quite a fan!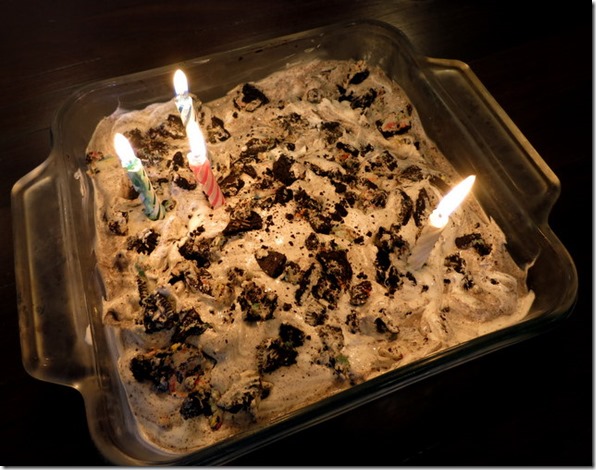 I crushed a bunch of Oreos and placed them on the bottom of a pan. I then made a batch of Oreo pudding, added more crushed Oreos to the mix and a small tub of Cool Whip before stirring everything together and topping the fluffy whipped Oreo pudding with more crushed Oreos. It was a hit!

Happy 31st birthday to Ryan!

Sunday was Ryan's 31st birthday! I gave Ryan his presents to open first thing in the morning and then presented him with an itinerary for the day ahead! Unfortunately my grand plans for the day unraveled quickly, but we laughed a lot and Ryan was a great sport about everything.