Today's special post from a PBF reader about volunteering comes from Stephanie who shares about her incredible experience with the Coalition for Refugee Resettlement, a partnership between university students and refugees that seeks to support refugees in reaching their goals for their new lives.
You may learn more about the Coalition for Refugee Resettlement by visiting their website:  
Stephanie's Story
During my year and a half in graduate school, I volunteered with the Refugee community in Roanoke, VA through a small organization called the Coalition for Refugee Resettlement.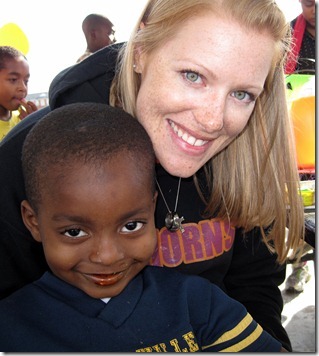 There is a huge refugee population in the United States and in Roanoke more than 200 refugees (mainly coming from Africa or Iraq) are resettled each year. During my year with the organization I tutored a Somalian refugee family with 7 children, ranging in ages from 3 months to 14.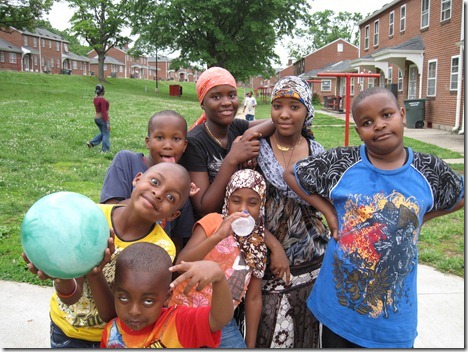 Once a week I would drive to their house and help them with homework, reading, projects, and answering about 1,000 questions. None of them had any education in the refugee camp, so they are all playing catch up in their classes. My 8th grader was trying to do algebra when she was still working on multiplying and dividing!
Over the year and a half I became so attached to my refugee family and have found it to be so incredibly rewarding to work with them.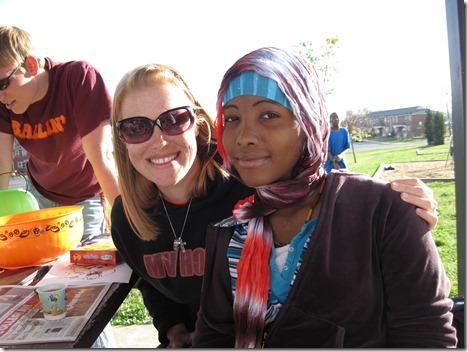 I also taught ESL classes to the adults in the community weekly – which is equally entertaining. Try teaching "jump" to 15 adults who speak about 15 different dialects (none of them being English) – it ended with me hopping around like a fool!
The reason I really wanted to point out organizations like this when I saw Julie's call for volunteer experiences is because the refugee and immigrant population is huge wherever you go in the US, and they really need people to volunteer to help tutor students, teach ESL classes, or help adults practice for the GEDs. Most of the time these projects can go through local religious charities or even through local libraries. So I encourage everyone to check them out! Not only will the students get a lot out of it, but you will too!
You may follow Stephanie on her blog: My Freckled Life.
***
Additional reader volunteer stories: