Today we got our Halloween pumpkin!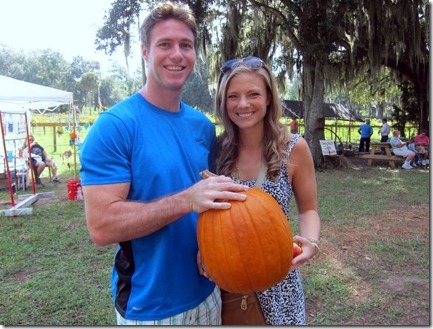 Isn't it a good one?
I'm still not sure what design we'll carve this year (Sadie's face), but I think that the long shape of the pumpkin will be ideal for carving.
We bought the pumpkin from Timberline Farm after spending the morning exploring the corn maze, petting zoo and farmer's market with my father-in-law.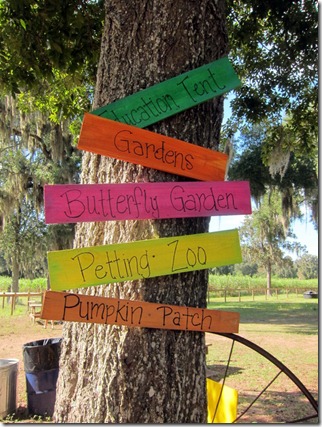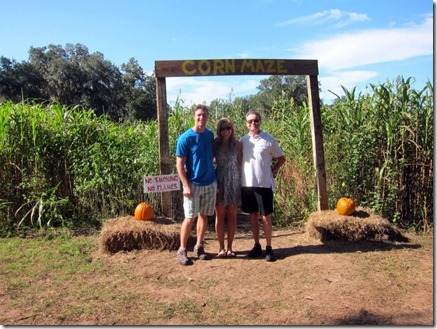 When we arrived at Timberline Farm, we made a beeline for the corn maze because we weren't sure how long it would take to complete. Ryan have I have been to a corn maze that took nearly two hours to navigate before, but this one was quite simple and we were in and out in under 15 minutes.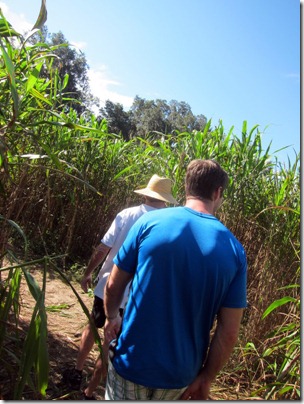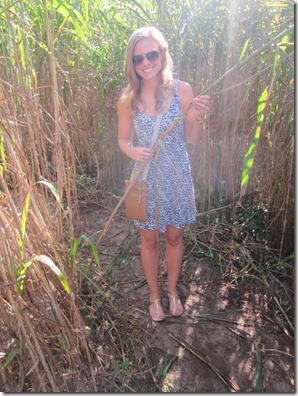 Ryan's dad was the line leader and picked all the right turns to get us out.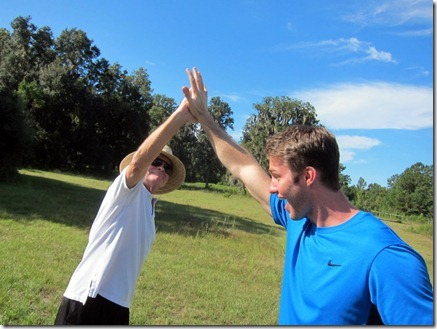 Success!
Since the corn maze took no time at all, we went back in the maze, and Ryan led the way back out of the entrance. Twice the fun!
Ten points to the person that can tell me what this is at first glance!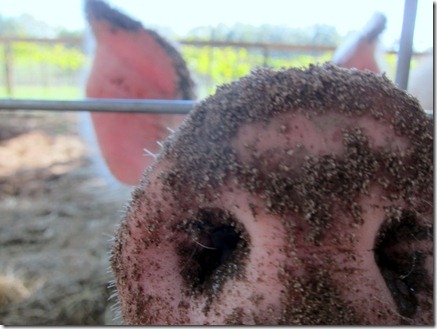 Any guesses?
Here's a hint…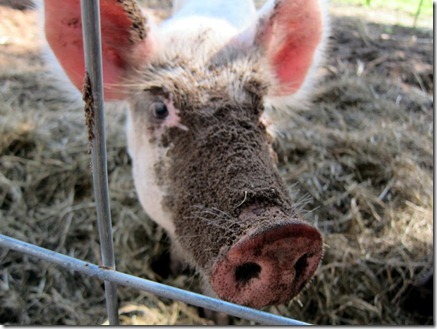 Pig snout!
The pigs were absolutely adorable. When we went to the farmer's market stand to offer up our $.10 to buy some "pig food," I was surprised when they handed us fresh tomatoes right out of one of the baskets they were selling to the people! Love that.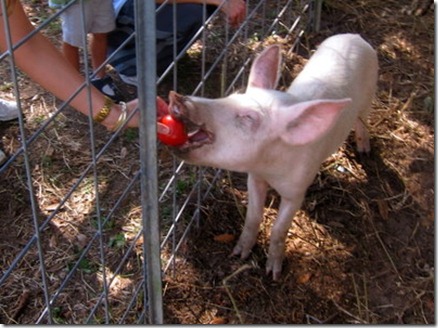 That little pig with its big pig smile reminded me of Babe! La, la, la!
The pigs loved the tomatoes and we had a great time watching them smoosh the tomatoes so the juice ran down their faces.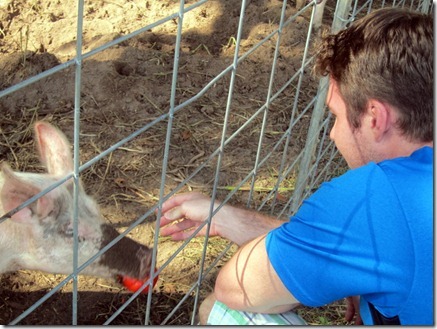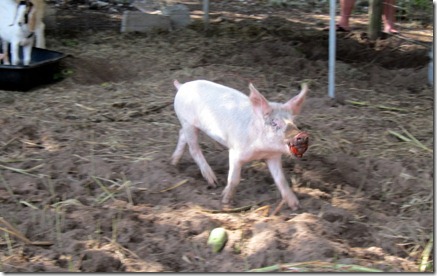 We made sure to give attention to the other adorable animals as well before heading to the pumpkin patch.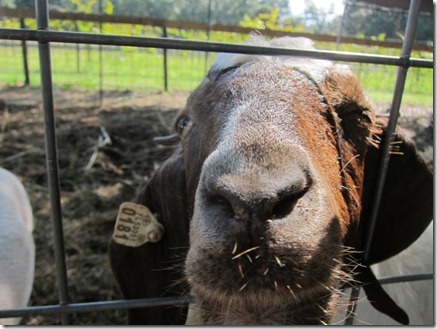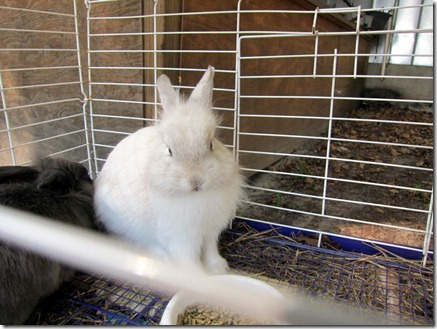 (I took that bunny picture for you, Paula. Maybe a boyfriend for Bunnypants/ a substitute for the stuffed cow?)
Before we left the farm, I bought the teeniest little apple on the planet.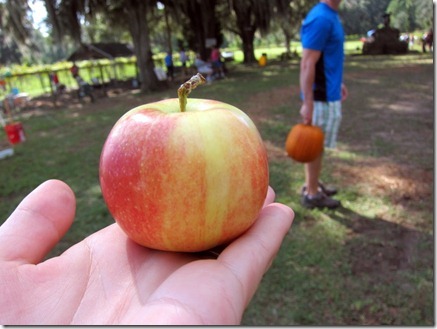 It was a little bigger than a plum and so sweet!
Lunch
When we arrived back home, it was lunchtime.
Ryan manned the grill while I prepared some veggies on the stovetop.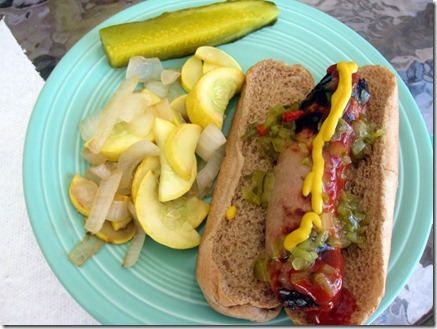 Chicken sausage + sautéed squash and onion + a pickle for me!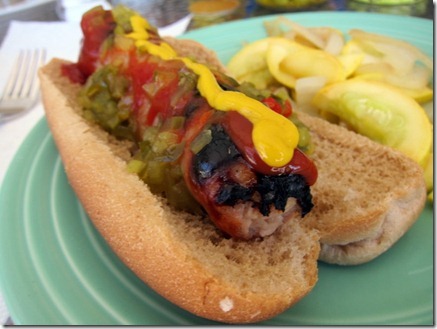 During lunch we enjoyed the last bit of time we had with Ryan's dad before he headed back home. It was sad to see him go!
Fall Baking
Once we said our goodbyes, it was time for some fall baking.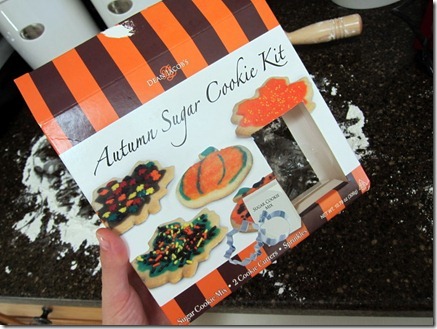 When Ryan's mom came to visit a couple weeks ago, she gave us an autumn sugar cookie kit, and since we got our pumpkin earlier in the day, I figured we would keep the festive fall feelings alive and bake some pumpkin and leaf sugar cookies.
Easier said than done…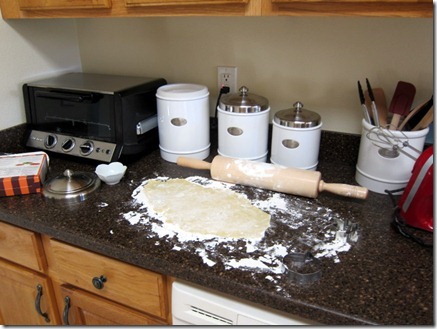 Even after adequately flouring the countertops, the dough was still super sticky and when we tried to cut out the shapes, they wanted to stick to the counter.
Check out our sad pumpkins and single leaf: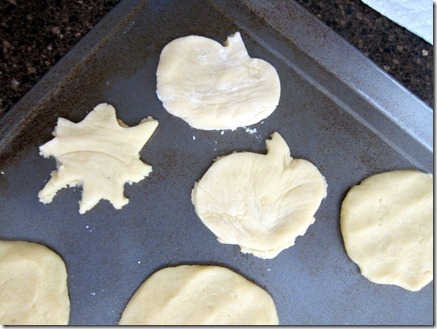 Pathetic.
After cutting out those three cookies, we didn't bother using the cutouts for the remaining dough.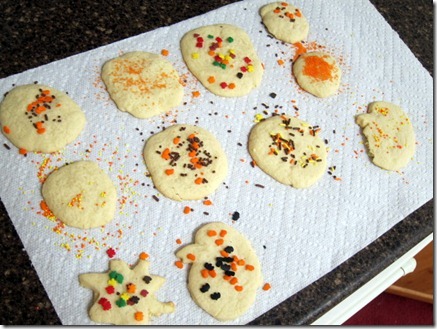 Still tasty in the end!
Now guess how many of those cookies are left?
None.
Great Sunday!