Today's blog post is sponsored by hint! We've loved and purchased hint water for years and I'm excited to be partnering with hint today to share a little bit about one of our favorite Charlotte-area hiking trails and the way hint's natural flavored water kept us hydrated and happy during our weekend hike. Thank you for your support!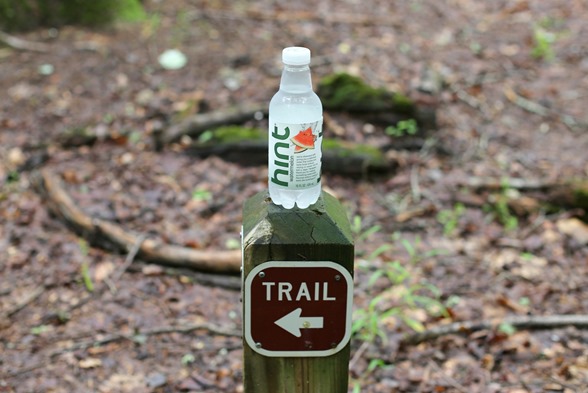 As you guys know if you've been following this blog for more than a hot second, Ryan and I absolutely love hiking. It's something we fell in love with when we were dating and it's a hobby we've continued to enjoy for years. We've scoped out awesome hiking trails every place we've lived – when we lived in Orlando we loved Weikwa Springs and our favorite Ocala trails were located in Silver Springs State Park – and it didn't take us long to find a favorite hiking trail after we moved to the Charlotte area.
When you ask many Charlotte residents where to go for great hiking relatively close to the city, many people will point you toward the Whitewater Center (love it!) or Crowders Mountain. Crowders Mountain is a great recommendation and a wonderful hike but it's almost always a little too popular to feel like you're getting away from everything and enjoying the quiet calm of nature.
Our go-to recommendation for those who want to get out and explore and experience some of the best hiking in the area is to make the drive up to Lake Norman State Park in Troutman, North Carolina and hike the Lake Shore Trail. For today's post, I wanted to share five reasons why this trail needs to make it on your must-do list if you live in Charlotte or ever find yourself close to the Queen City!
5 Reasons to Hike the Lake Shore Trail at Lake Norman State Park
I have a feeling you guys knew this one would be on the list! One of our requirements for a great hiking trail is for the trail to be dog-friendly. Sadie is our favorite furry hiking companion and watching her run all over the place and bound about is the epitome of joy. I love seeing other hikers out with their dogs and the Lake Shore Trail is dog-friendly without being dog-overloaded. We generally see two or three dogs during a two-hour hike on the trails and, in the summertime, I think everyone loves the way the trail offers multiple lake-access points where dogs can hop in the water to cool off for a bit before continuing the hike.
5-Mile Loop and Moderate Difficulty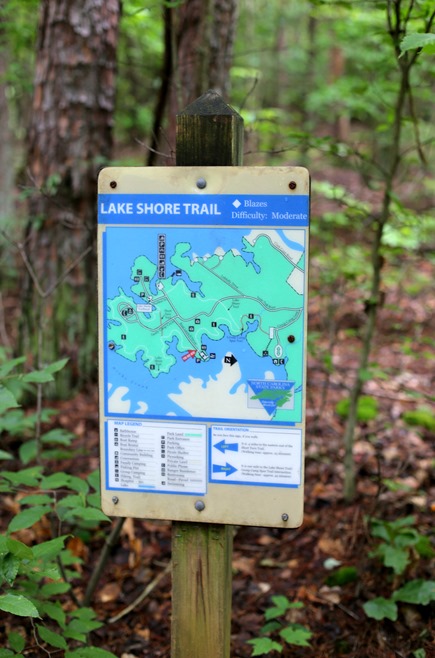 The Lake Shore Trail is a little over five miles long and usually takes us around two hours to complete. In my mind, this is the perfect hiking distance for a long morning or afternoon hike that feels both challenging and rejuvenating. The hike is one large loop which I also appreciate since I'm not the biggest fan of out-and-back trails. (You get to see more with loops and I don't find myself fixating on when I'll get to the turnaround point.) If you're in the mood for a shorter hike, the Lake Shore Trail also offers a 3-mile option (the Short Turn Trail) which we've done on occasion, though the longer hike is my favorite.
Lots of Wooden Benches and Lake Overlooks for Snack and Rest Breaks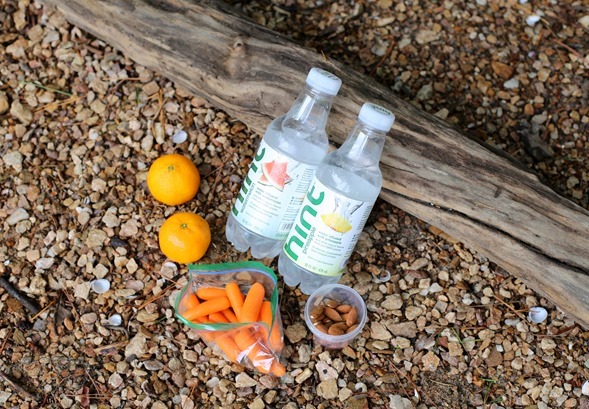 Ryan and I used to power through a two-hour hike and not stop for breaks but now that we bring Chase along with us in the hiking backpack, our pace is a little slower and breaks happen with more frequency. The Lake Shore trail has no shortage of wooden benches along the trail and little outcroppings that overlook the lake that make the perfect snack or rest spot!
During our hike last Sunday morning, we sat on a log on the rocky lakeshore to dig into our snacks and hydrate! I packed an assortment of fresh fruit, almonds, carrot sticks and protein bars, as well as hint water – a bottle for each of us!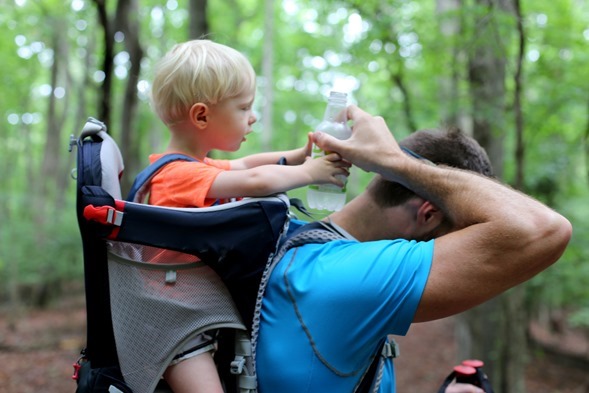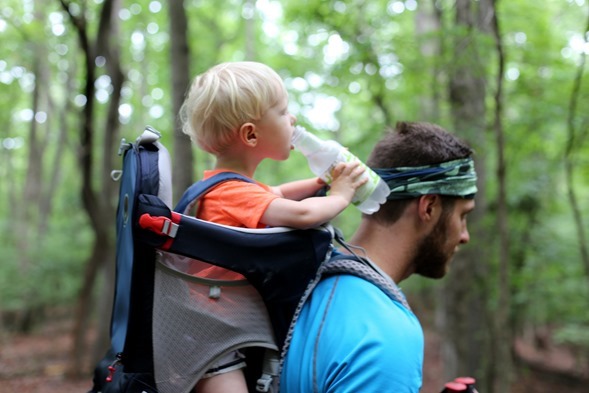 (I packed a sippy cup for Chase but clearly he wanted a "big boy bottle" like Mom and Dad.)
We've loved and purchased hint water for years (both the sparkling water and regular flavored water) and since we're not soda drinkers in our house, we love the way hint adds a little flavor and pizazz to our water without any added sugars or preservatives. It feels like a treat and the taste is so light and refreshing without tasting artificial. My favorite flavors are watermelon (they are the first brand ever to successfully make watermelon taste like watermelon and not like bubblegum!), pineapple, blackberry and peppermint.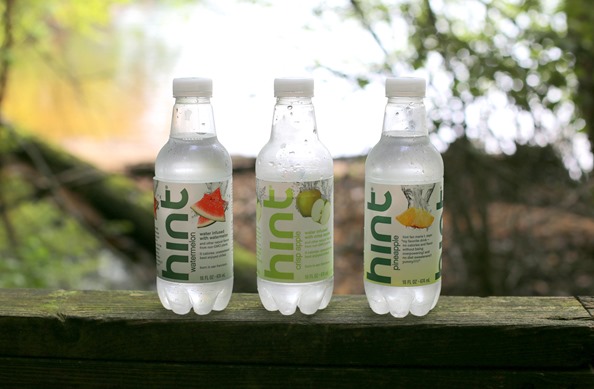 True story: My mom and I immediately text each other whenever we see the peppermint hint water for sale around the holidays and it was actually a past Things I'm Loving Friday fav! We are both obsessed!
If you would like to give hint a try, you may check out the variety 12-pack or select a flavor that pops out at you on the hint website and use the code PBF20 for 15% off any purchase!
Well-Marked and Easy to Navigate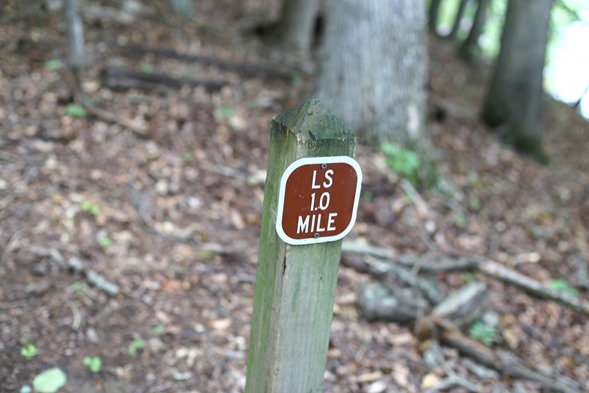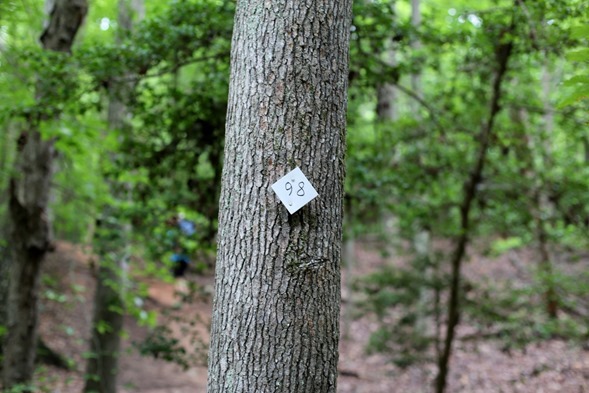 Ryan and I have found ourselves on a handful of trails that were not very well marked in the past and it can be frustrating, tiring and even unnerving! The Lake Shore Trail is extremely well marked with both mile-markers and white diamond blazes (more than 400 of them!) hammered into the trees to make it easy to know you're on the right track at all times.
Great Hiking Every Season of the Year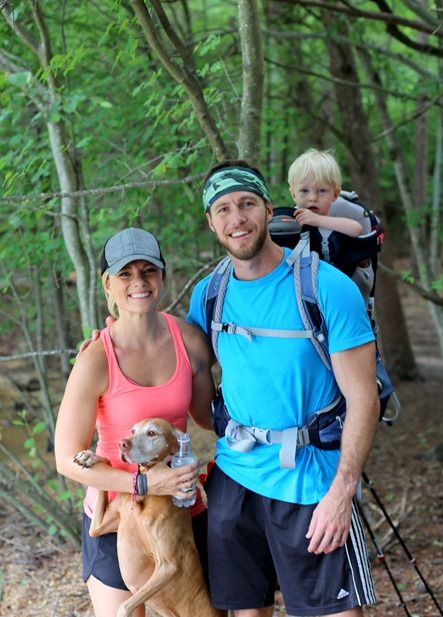 We've hiked the Lake Shore Trail at Lake Norman State Park every season of the year and I can honestly say there is not a bad season to hike this beautiful trail. In the summer the trees provide ample shade from the hot sun. The spring brings about beautiful blooming flowers while the winter offers a quieter hike with more visible lake views thanks to bare trees. The fall is, without a doubt, my favorite time of year to hike the Lake Shore Trail thanks to the vibrant leaves and brilliant orange, yellow and red colors that surround you as you hike the gorgeous loop. It's worth checking out every season of the year, that's for sure!
Question of the Day
If you were going to recommend a hiking trail in your area to someone new to your area, where would you tell them to go?
Though this hike is quite a bit further, I'd also encourage anyone in the Charlotte area to make the drive out to Stone Mountain for an incredible hike with stunning views.
***
Disclaimer: Use of the  coupon code PBF20  for 15% off at drinkhint.com expires 8/31/2017 at 11:59 pm PST. Though this blog post is sponsored by hint, I do not receive additional income from purchases made through the links in this post. Code applies to one time purchases of hint® water, hint fizz®, hint kick™ or hint® sunscreen. Excludes subscriptions, packs, and bundles. Cannot be combined with any other promo codes or offers. Other exclusions may apply.