Hello!!! How are you guys doing? Things are shaping up pretty well around here today.
Yesterday I spent most of the day with my father-in-law. We drove around town sightseeing, took Sadie on a nice walk and then I made dinner at home. I made whole wheat linguine topped with steamed spinach and marinara sauce and served it with a side of roasted broccoli so Ryan, Greg and I could enjoy a cozy night indoors.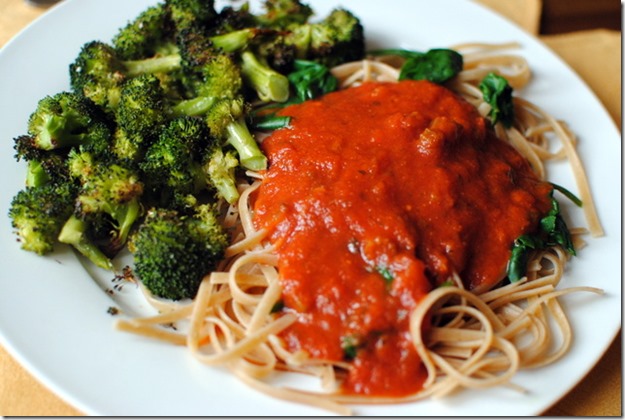 Our cozy night at home didn't last long because we started to chat about the returns we wanted to make at Lowe's and the shelving units we wanted to pick up to better organize the closet in our home office. Since we were already planning to get out of the house, we took a short detour to a local park and took Sadie on a 1.5 mile walk before making our way to the home improvement store.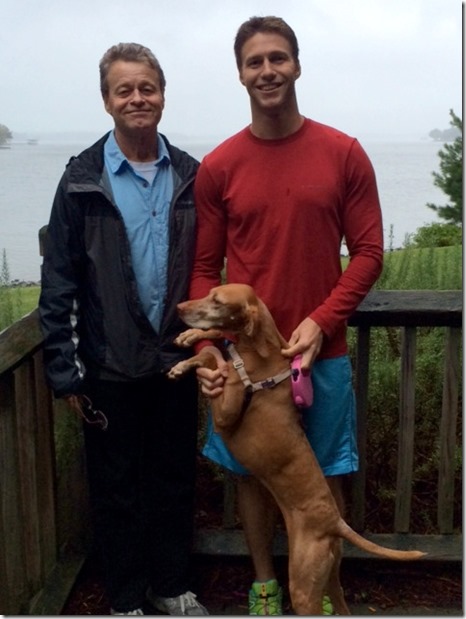 It was drizzling outside and a little chilly (Ryan apparently laughs in the face of cold and wore shorts…), but thankfully the trees at the park shaded us from most of the rain. I layered my clothes and kept my hood up for most of the walk… I think I am in for a rude awakening when my first "real winter" since 2003 hits!
After our walk, we drove to Lowe's and brought Sadie along with us! The last time we were there, I saw a woman walking around with her golden retriever on a leash and when I asked her whether or not dogs were allowed at Lowe's she said they are as long as they're leashed and friendly. So awesome!! Sadie was pumped to be included on our Lowe's adventure and I walked her around the store while Ryan and his dad picked up the shelving we needed.
Today
My morning began with yet another Pure Barre class followed by a delicious breakfast!
Today's morning meal included two wheat waffles topped with tomato slices, salt and pepper and a dippy egg.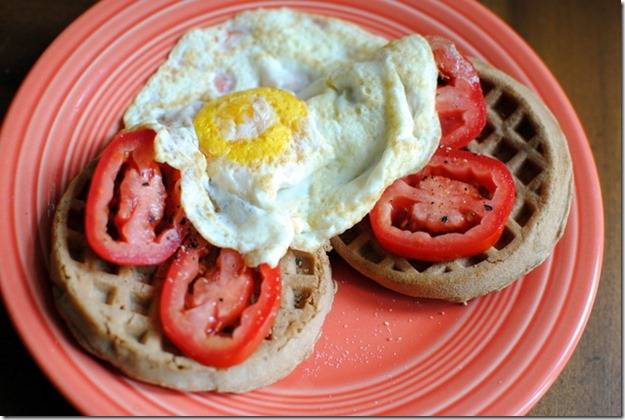 Plus a plum on the side!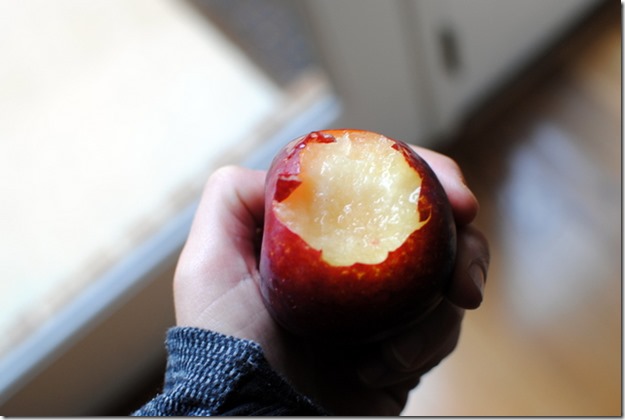 And of course a fabulous cup of peppermint crème coffee with almond milk followed because apparently I'm skipping over Halloween and Thanksgiving and moving right along to Christmas coffee.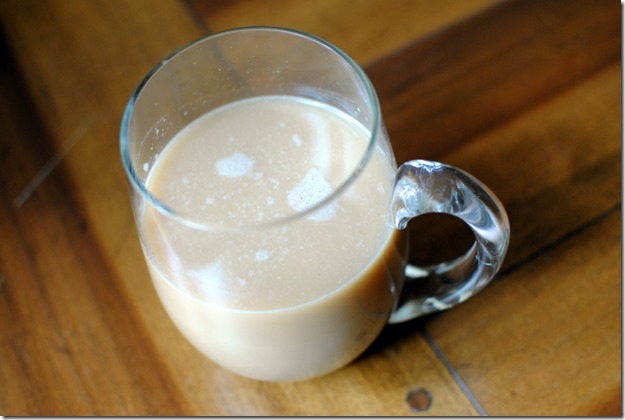 Yum!
Today's adventures will include more time exploring with my father-in-law and a Girls on Track meeting later this afternoon. Hope you have a great Thursday!