I'm so glad so many of you share my love for crock pot cooking!
I'm already feeling excited about the Crock Pot Challenge! You guys shared some of the most fantastic sounding recipes and I cannot wait to give them a try.
A few that immediately popped out at me:
A bunch of you were also kind enough to detail entire recipes in the comments section, so if you're in the market for a quality crock pot recipe, definitely check out the comments on yesterday's post! Many of them are super easy and require minimal ingredients.
A handful of you guys also expressed interest in participating in a Crock Pot Challenge together! That sounds like a lot of fun to me, so here's what I'm thinking:
Try 10 new crockpot recipes by the end of February
That's it! I'm keeping it simple!
I realize that this is not a ridiculous amount of recipes to try, but crock pot recipes often produce a lot of leftovers, so I want to be mindful of that and also make the challenge doable for those of you who might not be that into cooking but still want to participate.
I will obviously blog about the recipes I try (or create) and if you have a blog and write a blog post that briefly recaps the 10 recipes you tried (or created) and what you thought of them by March 3, I will have a plugin set up for you to add your link to a big Crock Pot Challenge recap post on March 4.
If you're on Twitter or Instagram and want to communicate with other participants or share recipes, you can use the hash tag #crockpotchallenge. Woop!
Hopefully this will be one big crock pot recipe swap and a fun way to motivate each other to branch out and try new recipes. 
Breakfast
Last night Ryan and I had breakfast for dinner in the form of an artichoke and broccoli quiche (so good!) so I wasn't in the mood for eggs this morning and decided to stick with another breakfast classic.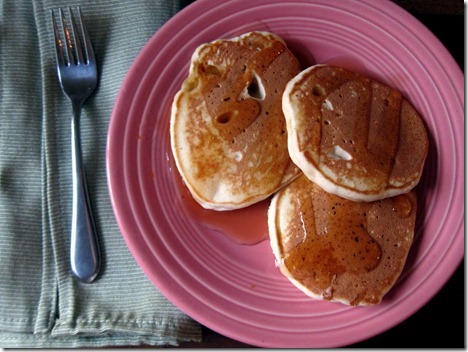 Pancakes!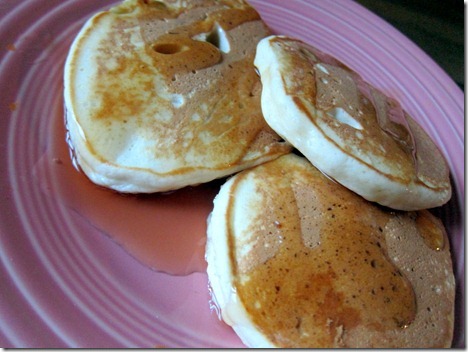 Plus a hot cup of coffee.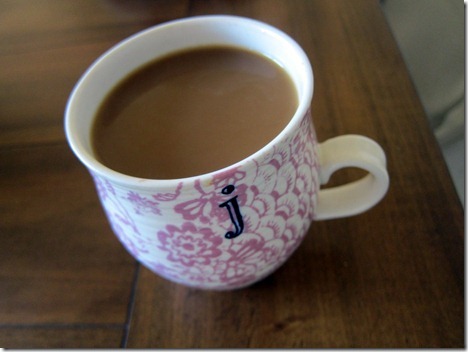 Happy Friday!