On my way home this afternoon, I swung by Marion Senior Services to meet with the volunteer coordinator.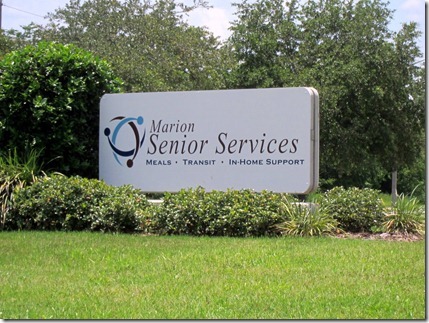 Pending a good background check, I will officially be a Meals on Wheels volunteer very soon! I can't wait to get started and think that delivering meals to people in need will be a very special and rewarding experience.
One thing I found rather interesting after speaking with the volunteer coordinator is that you have to be 55 or older to be a senior companion volunteer. Kind of strange, huh? I'm sure there's good reasoning behind the decision, but I thought it was odd.  This 27-year-old will stick to meal delivery for now!
Dinner
Since I already had the crock pot out for breakfast this morning, a crock pot dinner this evening was a no brainer.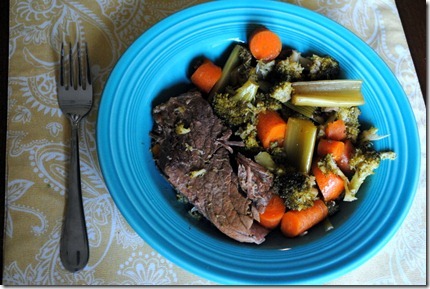 Earlier this week, Ryan bought a London broil, a rather inexpensive cut of meat, at the grocery store. This morning I placed it in the crock pot and covered it in reduced sodium beef broth and let it cook on low for about eight hours.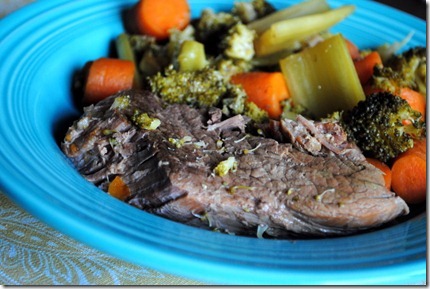 About and hour and a half before I took the meat out of the crock pot, I added four chopped carrots, three chopped celery stalks and about a cup and a half of broccoli florets.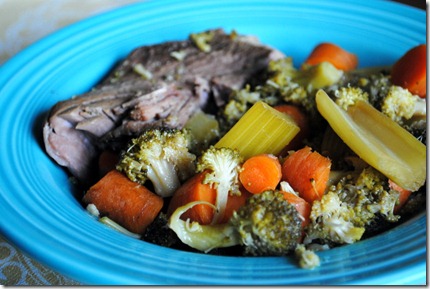 After removing the London broil and vegetables from the crock pot this evening, I poured more beef broth over everything before shredding the meat with my fork and stirring everything together. It tasted like beef stew! Ryan and I loved it!
I'm hoping to crawl into bed a little early tonight and possibly break into a new book. We'll be voting on the July PBF Book Club book tomorrow, so if you have any suggestions, feel free to let me know!