Last night's adventures took us back to our old stomping grounds to celebrate the birthday of Ryan's cousin and our very good friend, Daniel.
We met up with our friends for dinner and drinks at Cuba Libre, a lively Cuban restaurant located in Pointe Orlando.
Ryan, our friend Ross and I were the first to arrive and started the evening off with a round of drinks.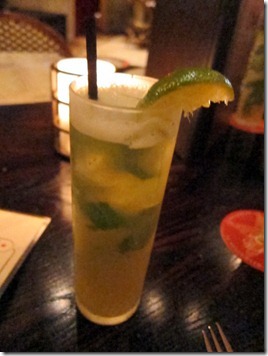 I opted for a cucumber mojito that was delicious!
Anytime I see an alcoholic drink made with cucumber on the drink menu, I am immediately intrigued. I am in love with cucumber martinis but they're really hard to find. (The last time I had one was back in April at my sister's graduation.)
The cucumber mojito went down so easily that I had another one at my place in no time. Ross and I joked that our mojitos tasted like Gatorade. So hydrating!
After Daniel and his girlfriend Meredith arrived, our waitress delivered some of the most delicious bread I've ever had.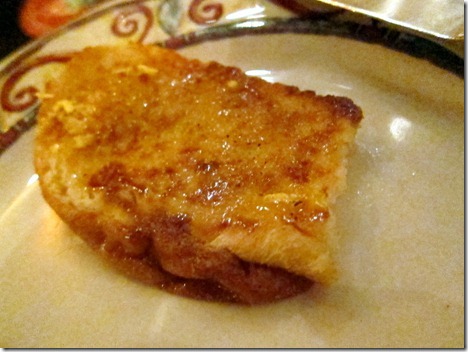 I had three pieces of the grilled butter bread topped with cinnamon butter. I seriously could've ate an entire loaf of the bread for dinner and been a happy camper.
For our main course, Ryan and I did a lot of sharing.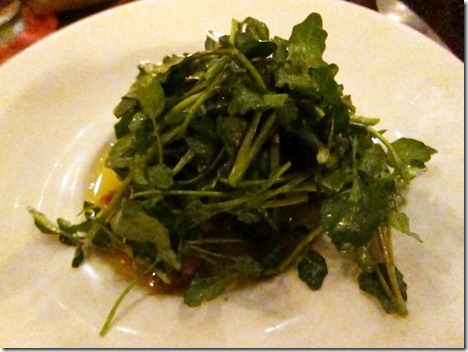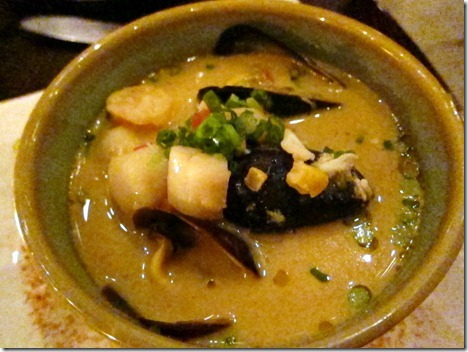 The soup pictured above was my favorite. It was a coconut milk-based seafood soup, packed with shrimp, scallops and mussels.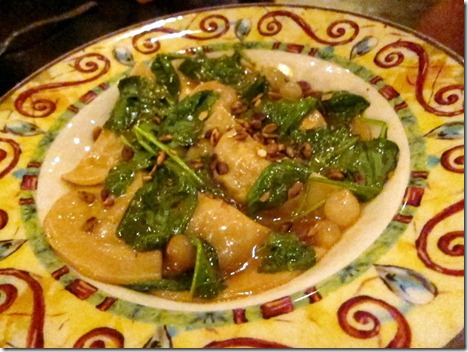 Yummy pumpkin and butternut squash ravioli!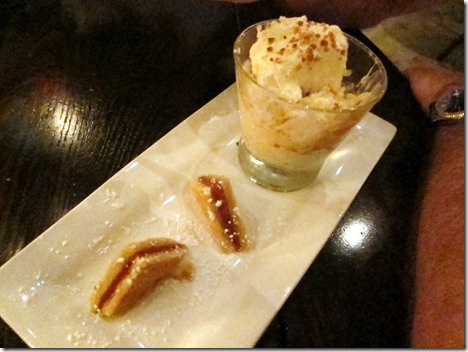 At the end of the meal, Ryan and I split rice pudding for dessert. The whipped cream and candied almonds on the top of the pudding were the best part. The pudding itself tasted almost like overly sweet condensed milk.
Over the course of the evening, we had a great time with our friends, talking, laughing and drinkin' mojitos!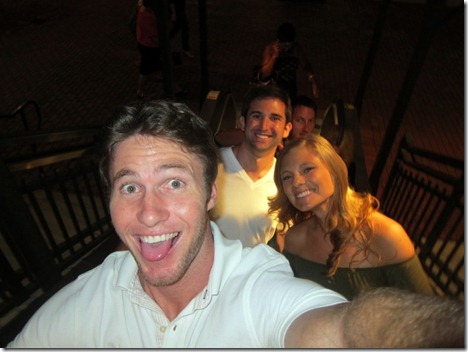 For some reason I still  woke up before 7 a.m. and am now waiting for Ryan and Ross to wake up because special doughnuts from a local bakery are on the menu for breakfast!