Right before lunch, I stepped away from the computer and drove to the nearby hiking trails with Sadie for an afternoon run.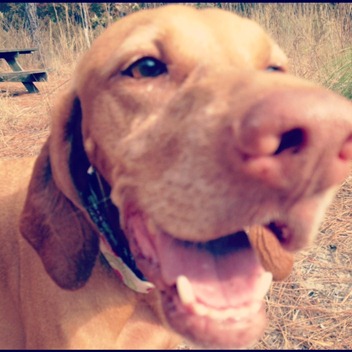 When I start training for a half marathon, Sadie does, too! She's my favorite running buddy and watching her prance along like a happy little elf makes me enjoy training a little bit more. She's a joy! (If you're a dog owner interested in running with your dog, you might be interested in this past post: Running with Your Dog. It also includes a list of great running breeds!)
Aside from watching Sadie have a blast, trail running is fun in other ways, too! Because the trails are peppered with roots and rocks, I find myself mentally engaged the whole time since I'm always looking out for a possible trail hazard so I don't trip and fall.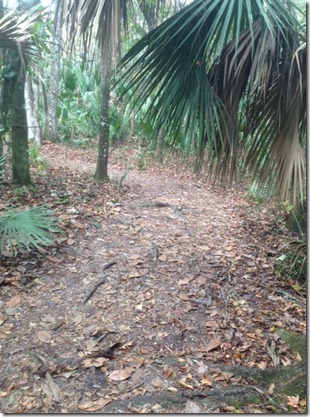 I managed to avoid any face plants on today's five mile run and had a good time running with Sadie and listening to some new songs that I downloaded over the weekend.
My favorite workout song of the moment?
"Don't Fail Me Now" by Melanie Amaro.
It totally rejuvenated me when it came on in the middle of my run today. I just love her voice! And I love yelling, "Feet! Don't fail me now!" along with her as I run. The lyrics seem too perfect for running even though I know I'm taking them literally and a bit out of context. Whatever works!
Lunch
When I arrived home from my run, I quickly showered before heading into the kitchen to make lunch.
All I wanted for lunch today was peanut butter, so I made myself a peanut butter and honey bagel sandwich on a toasted cinnamon raisin bagel.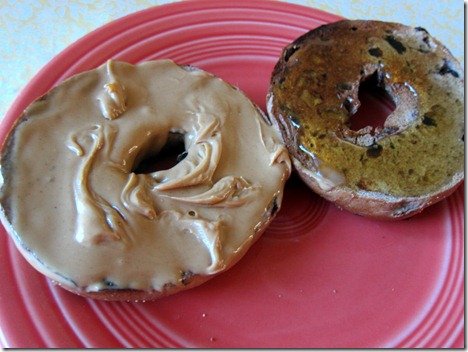 Spreading the peanut butter on the warm bagel made it melt which melted my heart. Melted peanut butter reminds me of some kind of fabulous ice cream topping. Yum!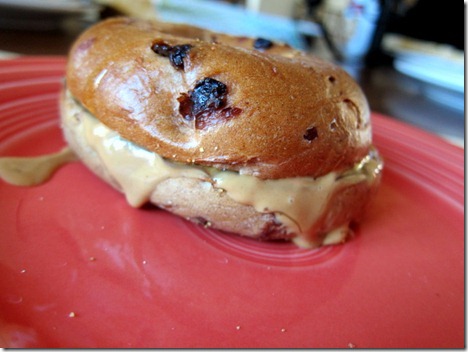 I need to get some vegetables in me today, so I'm thinking a green protein smoothie or vegetables and hummus will have to happen as my afternoon snack.
Back to work! I'm really looking forward to a volunteer event that I have on my schedule for tonight with the Junior League of Ocala and hope to sneak in an hour of studying before then as well.
See ya later!
Question of the Afternoon
What is your favorite workout song right now?
Faded Days Giveaway Winners
Congratulations to…
Amanda @ Eat More Rabbit Food: "I love the powder green! What a fun giveaway!"
Ashley: "Love all the shades, they are really great but I'd say I'm loving blue haze. So hot!"
Jennifer: "It's a toss up between the Pink Haze and the Pool Party Heros. They're all great though!! Super cute picture of you girls in your Faded Days sundglasses!"
Since I still cannot figure out how to get the numbering to work in my comments section since my numbering plugin decided to quit on me, I randomly selected the winners myself (which is what I said I'd do anyway). I usually like to use a random integer generator so you guys can see it's truly random, but figured that I'd select an entry from the beginning, middle and end of the comments section of the giveaway post. Since you may not remember what you wrote for your entry, I am also going to email the winners using the email addresses provided. Thanks for your patience! I am hoping to offer a re-do Faded Days sunglasses giveaway with new winners when everything is working again. Stay tuned! 
Of Possible Interest