It's the start of another week. I hope it's a good one for all of you out there!
Workout
Since I thankfully didn't have to work the early shift this morning, I woke up with Ryan and drove to the gym to work out before the craziness of the day set in.
My workout began with a 10 minute run on the treadmill before it was time to take a 45-minute spin class. The instructor chose songs with pounding beats which helped me get in the zone and pedal my heart out. I loved it and left the class with a sweaty ponytail. Always the sign of a good workout!
Once I am done typing up this blog post, I'll be heading back to the gym to teach and work. Also on the agenda for today? A haircut. I found a coupon for a $7.99 haircut at Great Clips, so my horrific split ends will be chopped off later today. Finally!
Breakfast
After our time at the gym, Ryan and I came home, showered and sat down to a filling breakfast.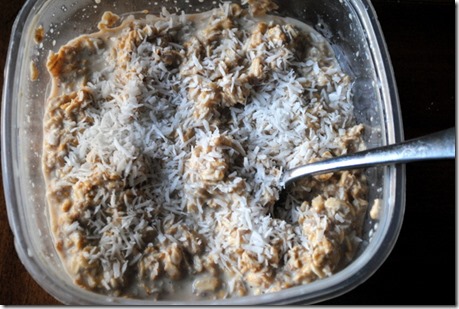 I dug into the bowl of overnight oats I prepared last night.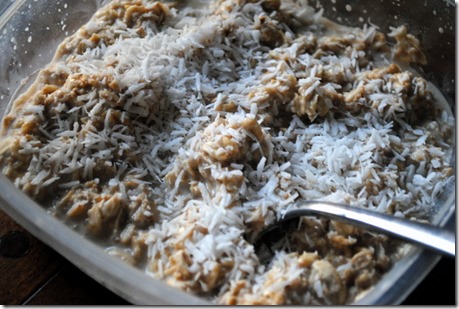 My favorite bites were the ones that included lots of coconut!
Question of the Morning
How often do you get your hair cut?
For a while there I got my hair cut every six weeks because people kept telling me that regular hair cuts would make my hair grow longer and look healthier, but my hair never seems to pass its current length. Now I'm back to going whenever my hair starts to drive me crazy.