Good afternoon!
After so many weekends away from home, it feels good to have a somewhat uneventful weekend back in Ocala. A recharging weekend!
Breakfast
Our Sunday began bright and early thanks to restless Sadie who was awake and ready to start the day at 7 a.m. Since we were already up, Ryan and I quickly ate some egg sandwiches for breakfast and drove to our church for the early service.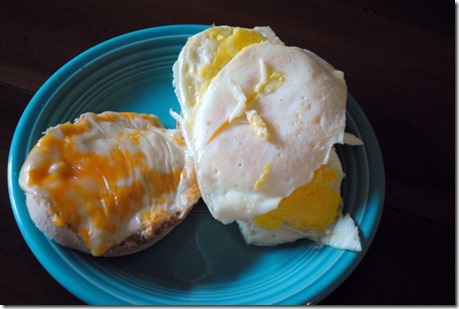 The leader of our small group is actually our church pastor's son and he preached today since his dad is away on vacation with his wife. He did a great job!
After church, the weather took a turn for the worse and scrapped any plans we had for outdoor fun. Bummer! We ran some errands before heading home for a cozy day indoors.
I got to work in the kitchen and made a shrimp and corn chowder with cauliflower as the base.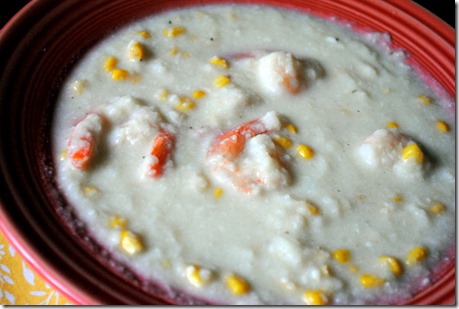 I wish I would've taken notes because we loved this soup! I combined cauliflower, chicken broth, milk, onion, garlic, garlic salt and Old Bay in a pot and brought it to a boil before blending everything together with an immersion blender. I then added shredded cheese, corn and shrimp.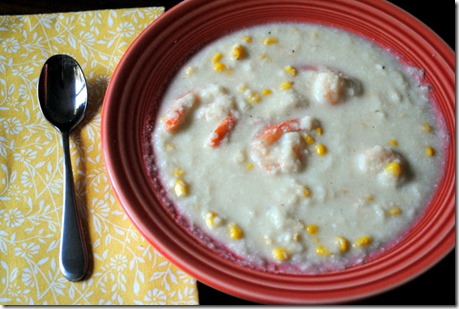 It was a hit in our house! When I have a minute, I'll recreate it and share the exact recipe with you guys. Mmm!
Once we were done with lunch, my sweet tooth started kicking in. Since I was in the mood to bake (rainy weather tends to have that effect on me), I made a coffee cake from a box mix and in no time at all the smell of cinnamon filled our house.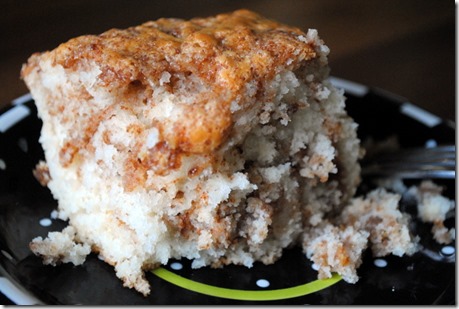 The crumb topping is always the best part.
Hope you're having a relaxing Sunday!