I came home today to a husband and a dog who were ready to head out for an evening walk.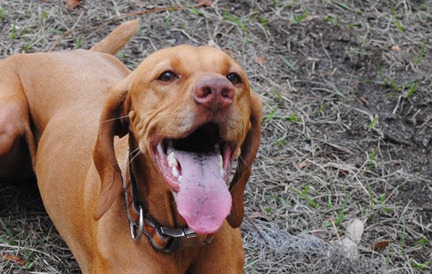 It's such a treat to have Ryan home when I get home from work. I have actually been pretty bummed for the past couple weeks because Ryan's busy schedule at work prevented him from making it home in time for our evening walk with Sadie.
I'm glad his schedule is slowing down a bit and returning to normal!
I really cherish our after-work walks because they not only help Sadie get some much-needed exercise, but they also give us a chance to reconnect after a long work day.
Dinner
After a nice walk around the neighborhood with Sadie, we came home to prepare dinner. I chopped up a head of cauliflower to roast while Ryan prepared two chicken breasts for us to enjoy.
Earlier today I stumbled upon Jessica's recipe for a healthy version of chicken parmesan and jotted it down to bring home to follow for dinner tonight. The recipe reminded me a lot of my healthy chicken fingers, so I had a feeling it would be tasty.
I instructed Ryan to dredge two chicken breasts in egg whites before rolling them in Italian breadcrumbs.
After baking in the oven for a bit, we topped the chicken with marinara sauce and shredded cheese before digging in.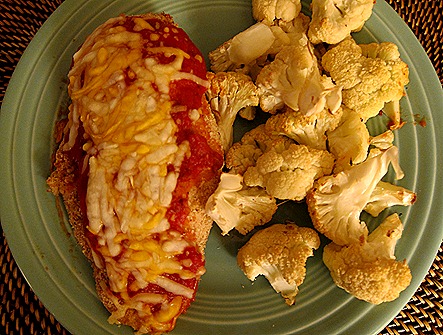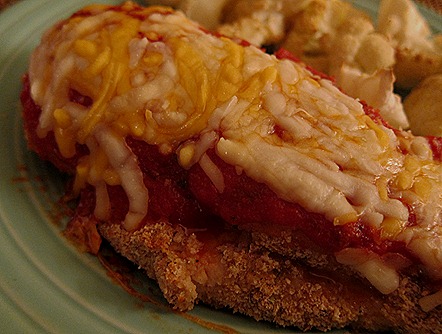 This dinner had our whole family licking our lips!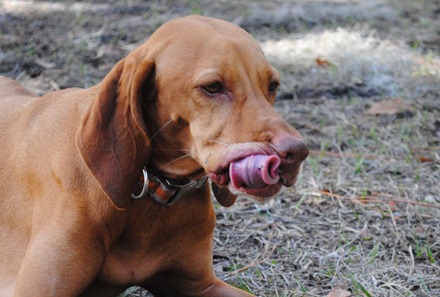 Jessica hit a home run with this recipe!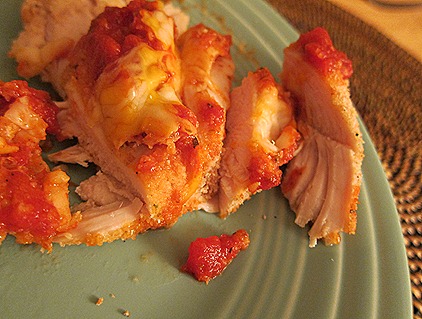 Time for some dark chocolate before settling in to watch The Bachelor!
G'night!