After work today I arrived home to an energetic pup! Sadie always greets me enthusiastically and immediately fetches me a toy that she carries around with her for a good five minutes after we arrive home, and today was no different.
Since Ryan had to stay at work a little later than usual, Sadie and I wasted time by playing fetch in the backyard until he arrived home and we could go for our evening walk.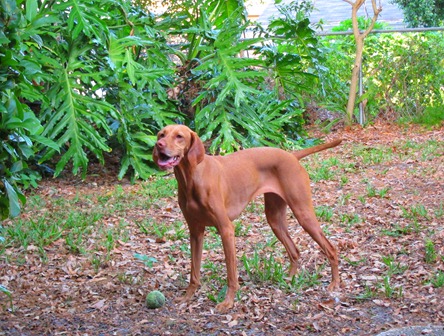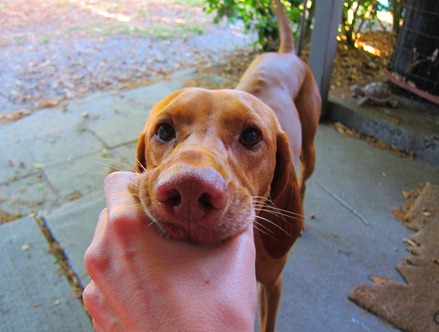 Sadie has yet to master the art of "drop it." She will drop the ball when you tell her to, but it's always a good five feet from where you want it.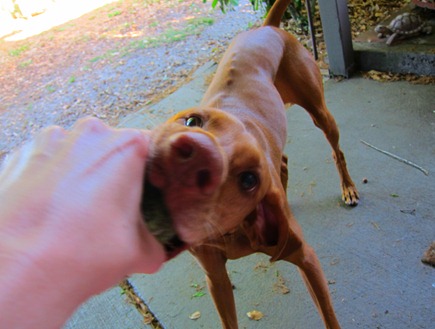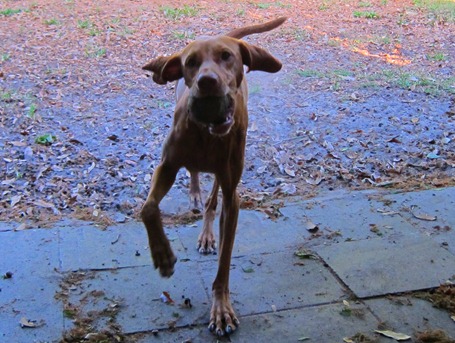 She's a peach!

Once Ryan arrived home, the three of us when on a walk around the lake near our apartment. We discussed this upcoming weekend and decided that this week must pass quickly. Our friends Dru and Carrie are getting married on Saturday and we can't wait to celebrate with them!
Dinner
Eventually we made it home and were ready for dinner. We were both feeling quite lazy and didn't feel like putting a ton of effort into our evening meal.
Fish tacos fit the bill perfectly! They're tasty but not too in depth.
To prepare the fish, I sprayed a baking sheet lined with foil with cooking spray before placing the fish (I used trout) on top, spraying it with cooking spray and rubbing it with reduced sodium taco seasoning.
Once it was all dressed up, I baked it a 400 degrees for about 15 minutes until the fish flaked with a fork.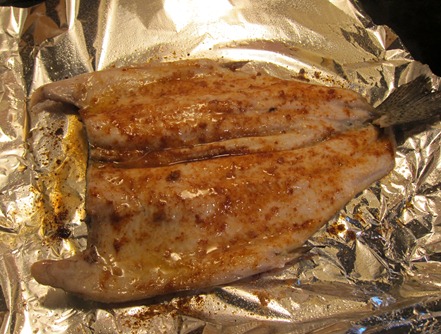 After dividing the fish among several tortillas and topping it with lettuce and shredded cheese, our tacos were ready!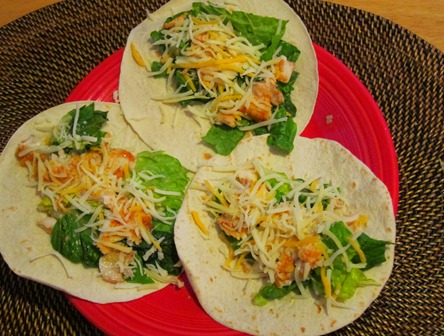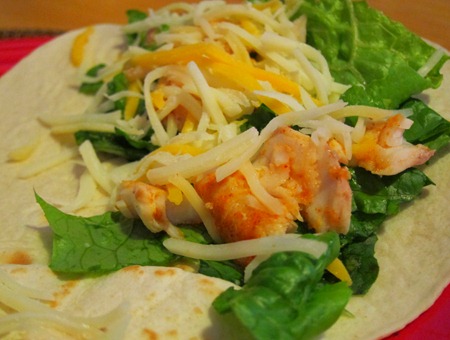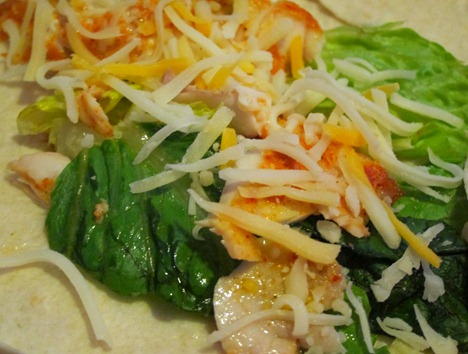 This whole meal came together in less than 20 minutes and totally satisfied both of us.
Off to hang with my little family. Enjoy your night, friends!