This afternoon I had a fun little surprise. My parents stopped by for lunch!
They were in Jacksonville for my dad's work and we met up for lunch on their drive back to St. Pete.
It was my mom's first time seeing our place, so I made sure to tidy up our living room. I replaced the comfy blanket we keep on our couch to protect it from Sadie's nails with our decorative pillows.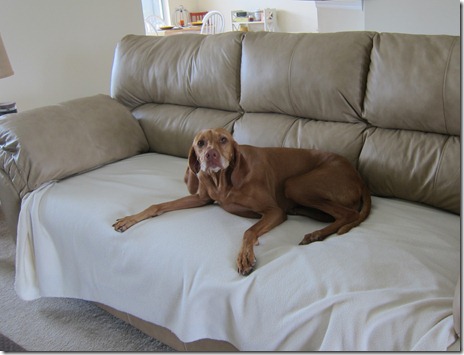 You can tell by her face that she totally knew something was up. Either that or she had a fart brewin', which is just as likely.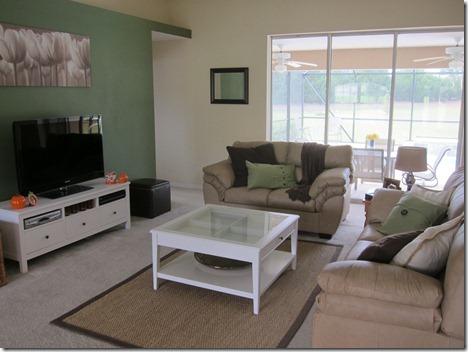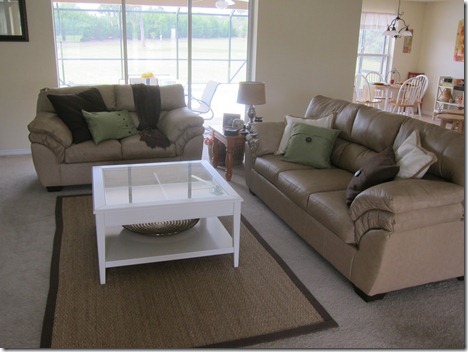 Much better!
I think this is the first time I've shown you guys pictures of our family room, huh? It's not done and there are still things I want to change, but I hope you enjoyed the sneak peak!
Lunch 
My mom and dad arrived close to noon and I gave them a tour of the house before we headed out to meet up with Ryan at Tommy's BBQ.
Ryan has been to Tommy's a handful of times with his coworkers and said it was the kind of place my family and I would love.
Tommy's is a no frills, down home cookin' kind of place!
I ordered the smoked chicken with fruit salad and corn bread.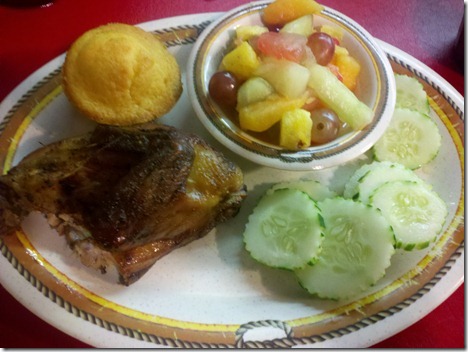 (I forgot my camera at home, so I apologize for the grainy phone pictures.)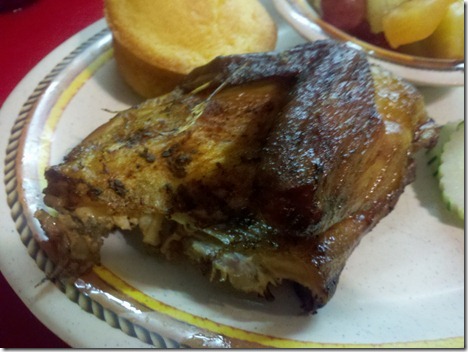 My mom's country egg rolls stole the show! I wish I would've snapped a picture. They were typical egg rolls on the outside but the inside was filled with delicious pulled pork and some other things I couldn't pick out but loved.
I wish we all could've sat around talking for longer, but everyone had to get going, so we said our goodbyes after lunch and I headed home to get back to business.
Better get to that!
P.S. The Fashion page was updated today!