Our crew arrived home from Hilton Head Island yesterday in the early afternoon and have spent our Easter as a family of five (Sadie always included)! Despite an Easter with no real commitments, we've managed to fill our day hunting for Easter eggs, attending church and unpacking from our trip. I currently have some hard boiled eggs cooling in the fridge so some egg dying will be in our future before the day is over as well. I am planning to recap our Easter on the blog soon but wanted to first take a moment to recap the final two days of our Hilton Head Island spring break trip!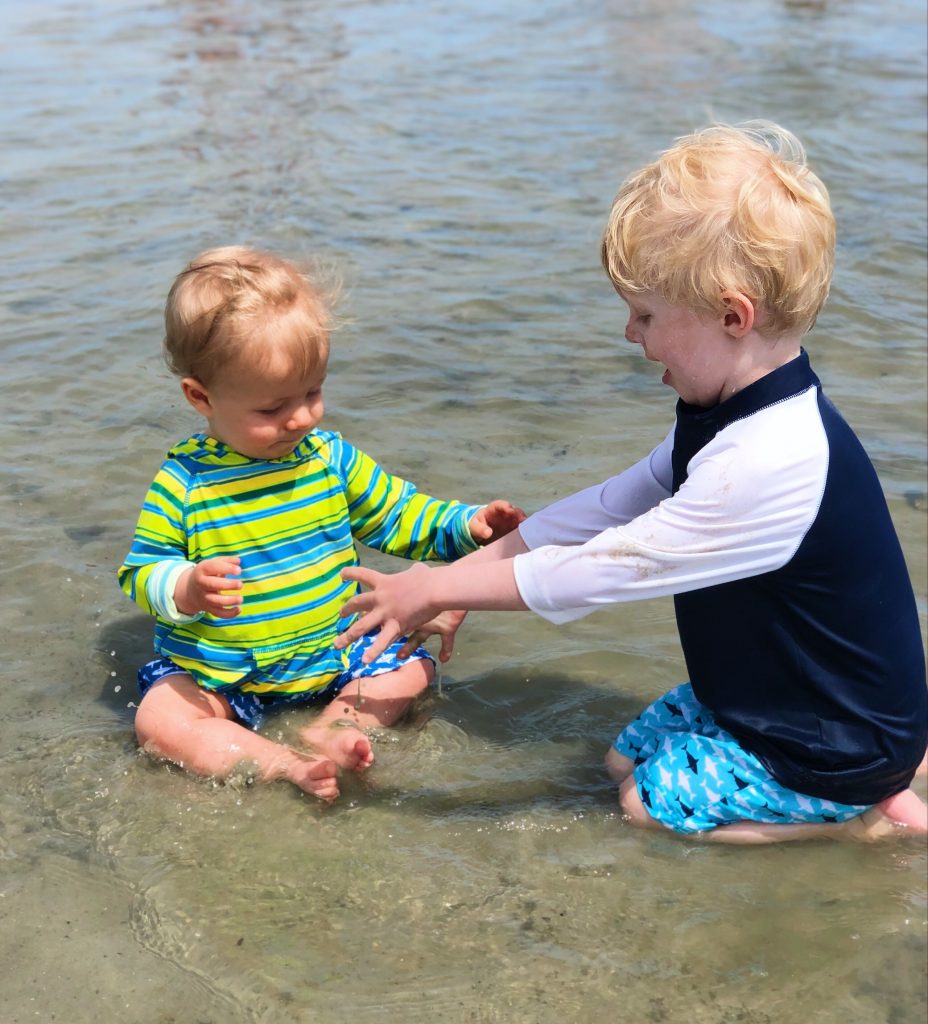 Just in case you missed it: Family Spring Break: Hilton Head Island (Part One)
Hilton Head Island Spring Break: Part Two
As Ryan and I pulled away from the house we rented with my in-laws to make the 4.5 hour drive back to Charlotte, we agreed that a beach vacation with kids is hard to beat. When it comes to vacationing with children, the beach provides endless hours of entertainment and you'll never hear me complaining about the feeling of sand between my toes and the salty smell of the sea.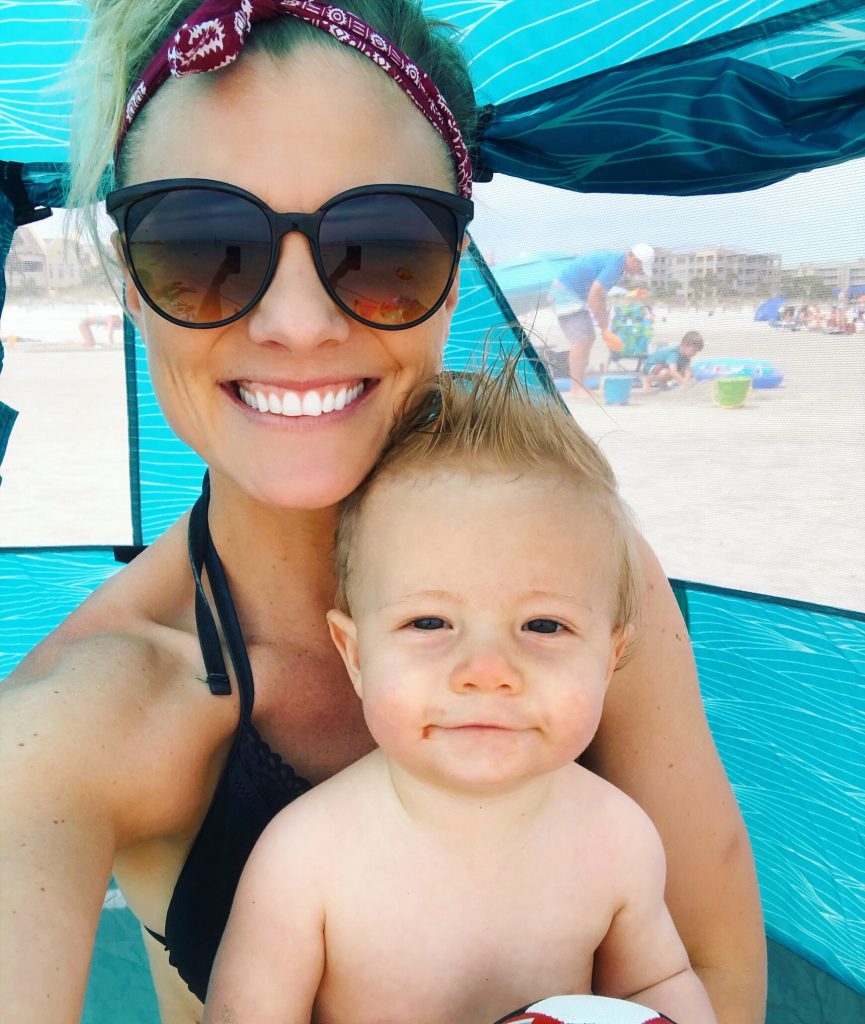 Thursday
The final two days of our family spring break trip passed by in a blur of sun, sand, salt water and family time. Much like the first two days, we took full advantage of the morning hours and were out and about before 9 a.m. every day.
On Thursday, Ryan, Diane and Les went out for pancakes for breakfast but I had a feeling the timing wouldn't be ideal for Ryder, so we gave Chase the option to grab pancakes with Ryan, Nona and Papa or hang back with me, Ryder and Sadie for a morning beach walk.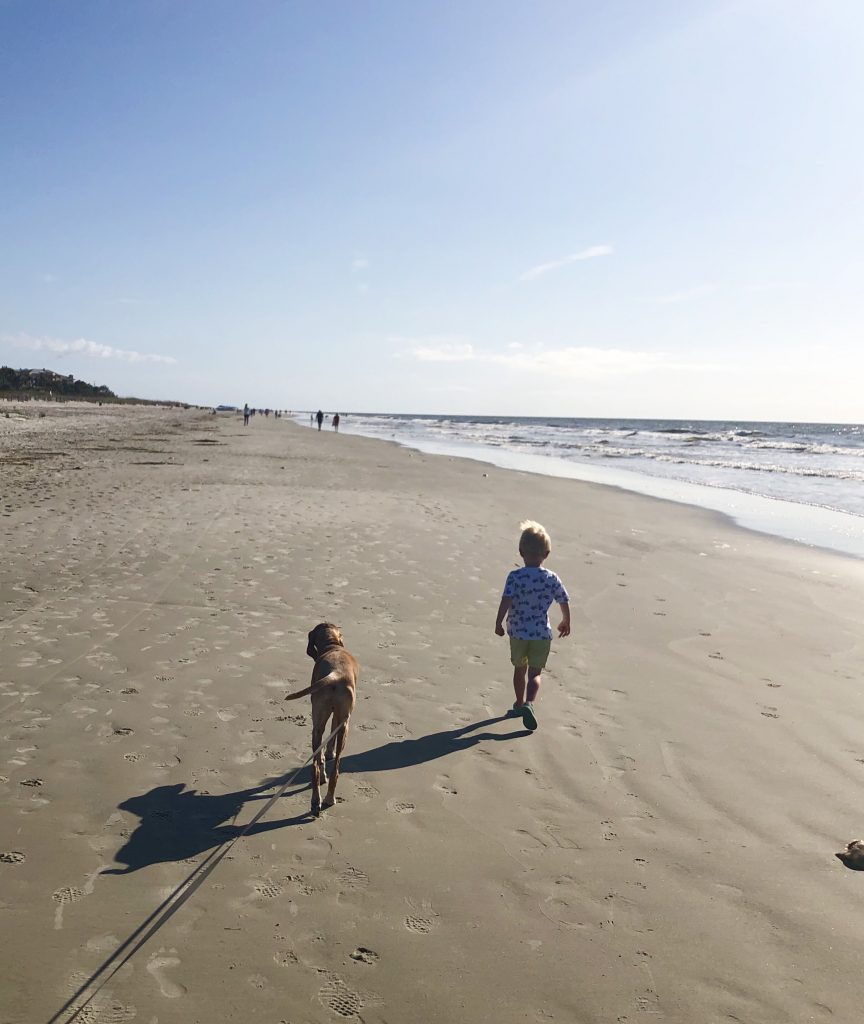 Not surprisingly, Chase opted to join in on our beach walk (he's officially obsessed with everything about the beach) so we meandered around the Shipyard Plantation community before making our way onto the sand. I love that Hilton Head Island is so dog friendly because it allowed us bring Sadie along on all of our beach walksShe was in her element as she ran in and out of the surf.
We made it back just as Ryder was ready for his morning nap. I settled him in his pack 'n' play and not long after he went down, Ryan, Diane and Les returned to the house. We all laid low for a bit before Ryder was awake and we were ready for the beach again!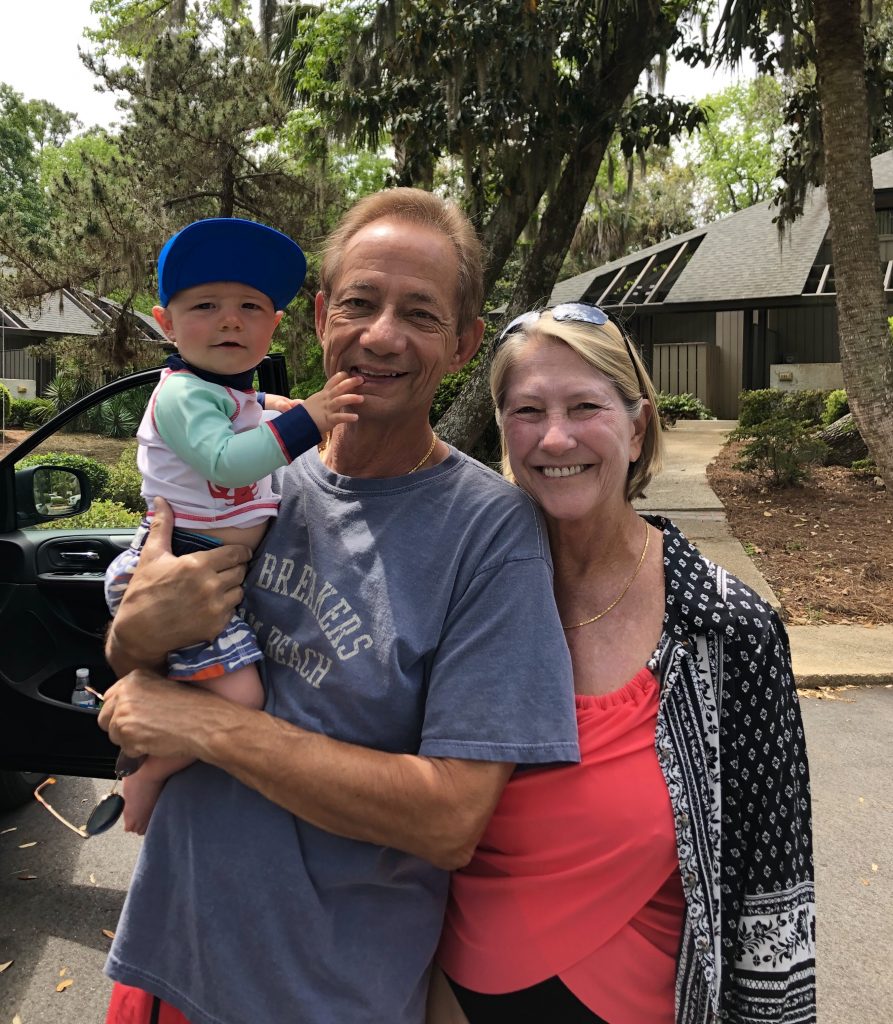 Please take a moment to look at Ryder in that hat! We were all cracking up at his smooshy little face in that thing. He didn't even look like himself!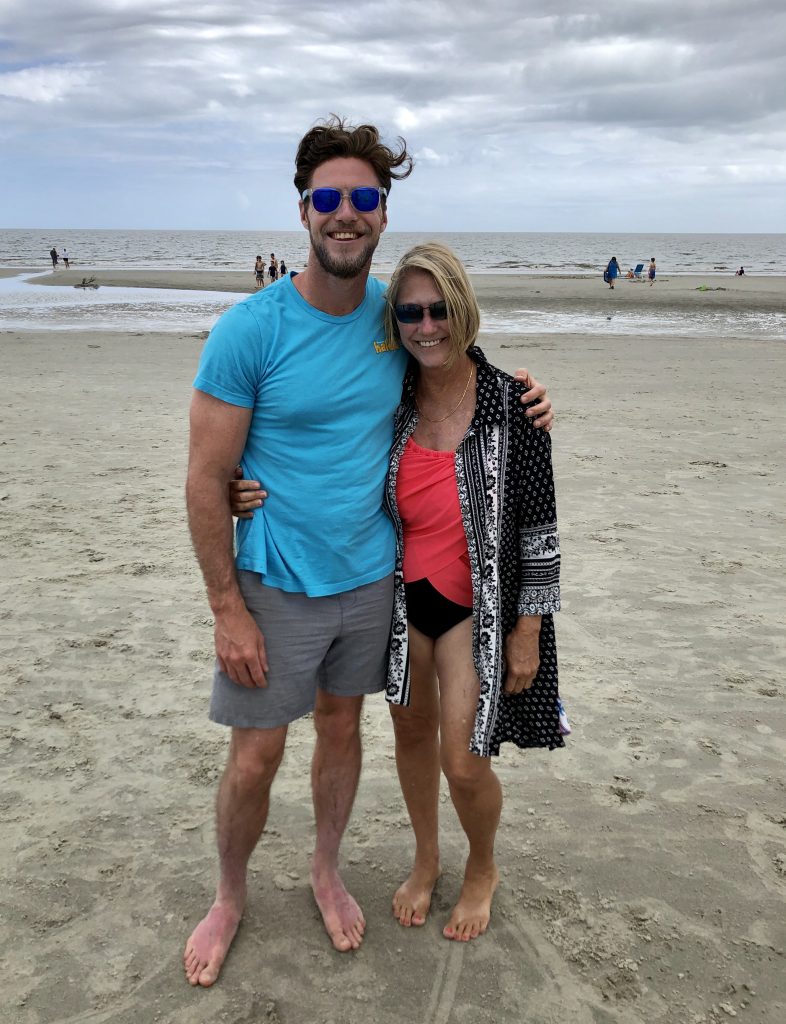 Once we made it out to the beach, we set up our beach tent, towels and toys and spent all afternoon playing in the tide pools and the sand.
Our beach tent gave us the perfect reprieve from the sun and we easily spent over an hour hanging out in the shade of the tent as we ate our snacks and relaxed!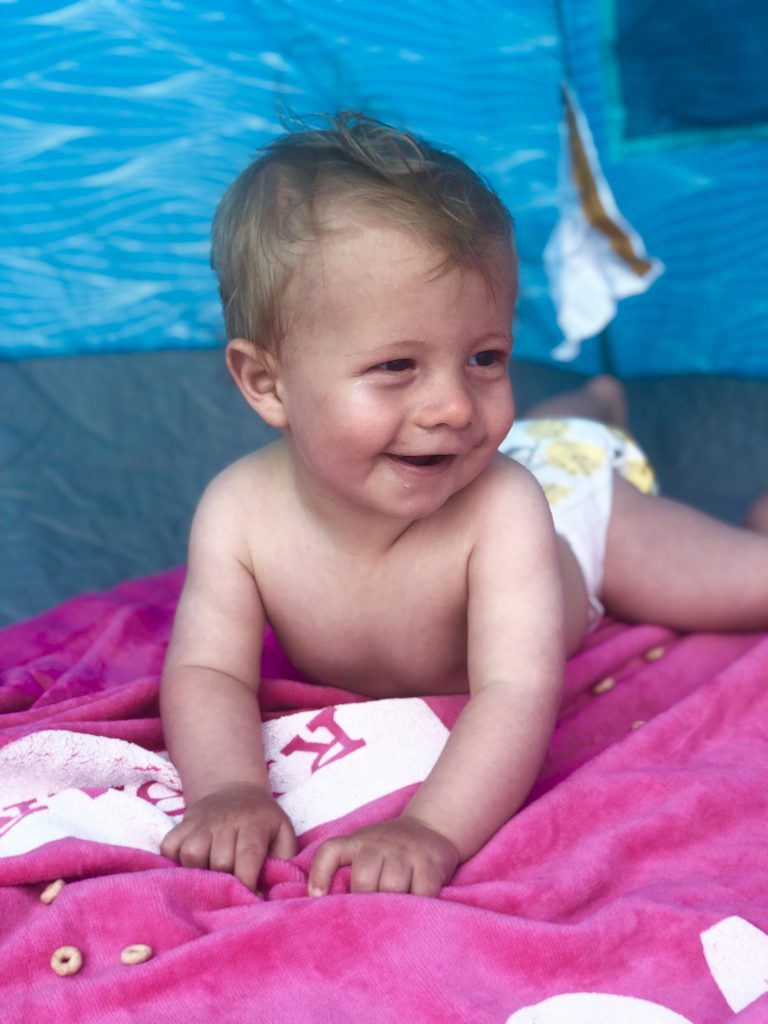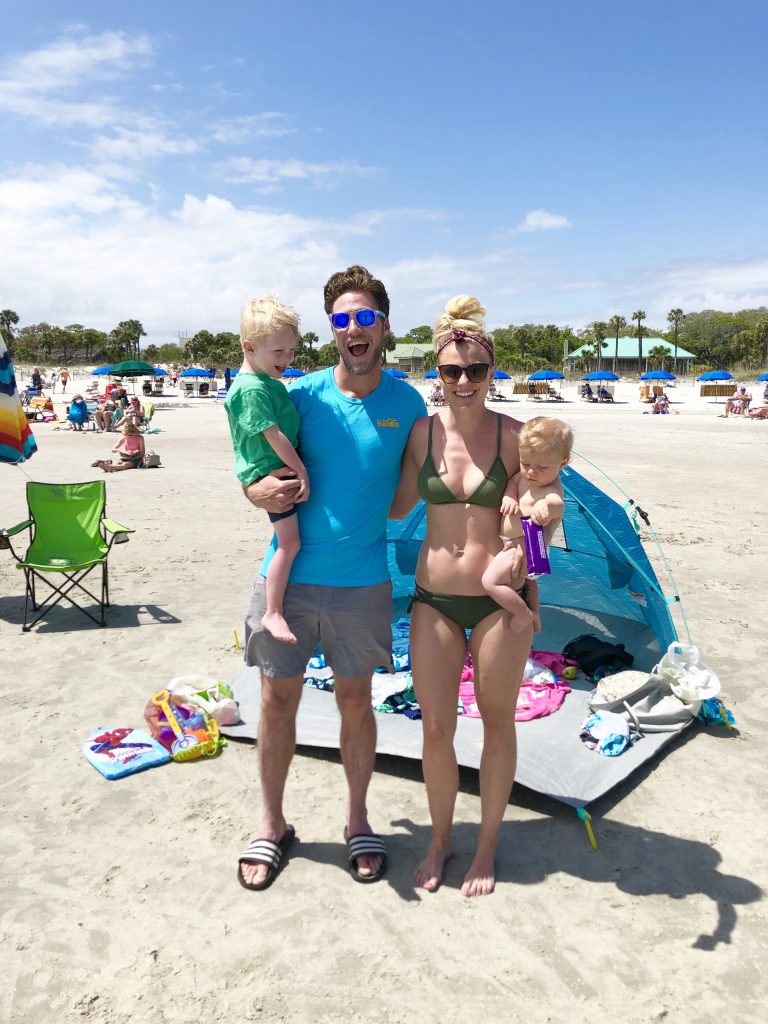 As for the evening hours, we ate dinner back at the house which we actually ended up doing every night of our trip. I know plenty of people go out to eat with their kids all the time but I'll be the first to admit that taking our boys out to eat at a sit-down restaurant is pretty low on my list of fun things to do. We're just not really in a phase of life where going out to dinner with our whole family sounds appealing and taking our crew to a restaurant honestly feels more like work than a relaxing experience to me at the moment.
Thankfully Diane and Les were more than willing to team up with me and Ryan and make dinners at the house so we could all unwind and relax together at the end of the day without worrying about piling into the car and heading out to eat at the end of the day with two tired kids.
We ate steak and lobster back at the house along with roasted potatoes and asparagus and rounded out the night with ice cream so I was a happy camper!
Friday
Friday marked the final day of our trip and it ended on a high note. Earlier in the week, I read about the Coastal Discovery Museum on the island and thought it sounded like something that would appeal to our whole gang. When I mentioned it to our group everyone seemed excited about the idea, so we made our way to the museum after a quick pit stop at Duck Donuts.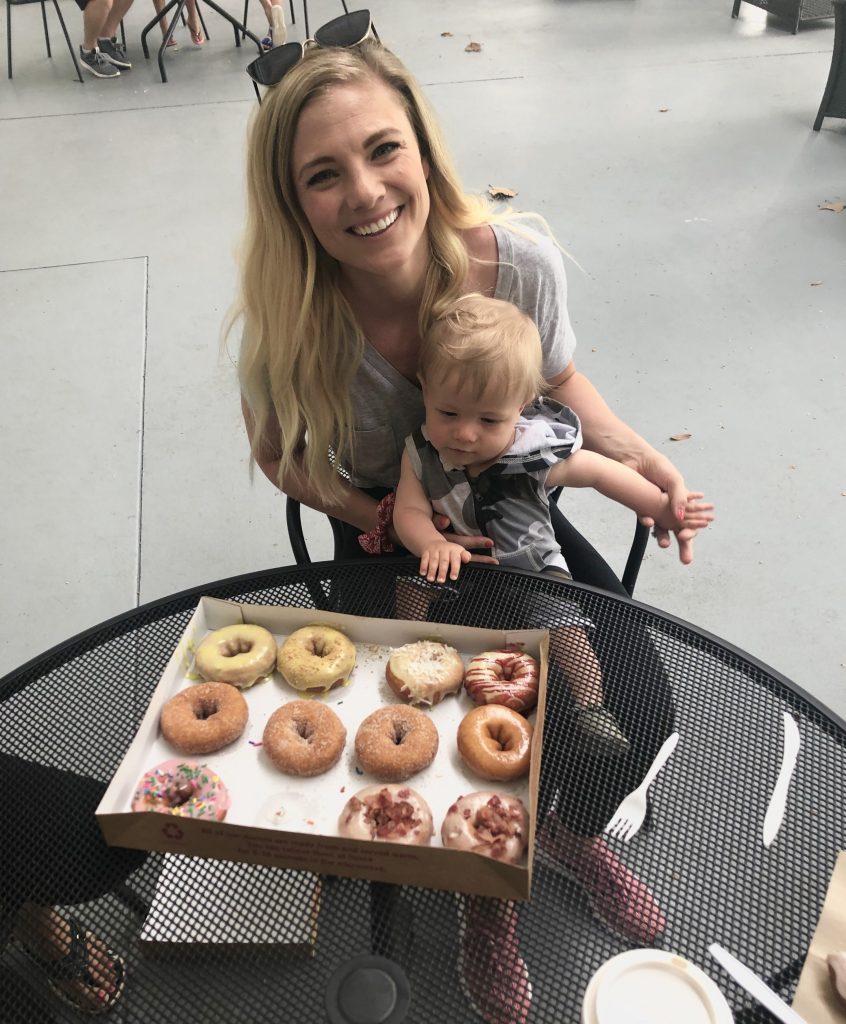 Duck Donuts never disappoints!
The Coastal Discovery Museum had a little something for everyone in our group. The Discovery House on the property dates back to 1859 and is home to various exhibits and temporary exhibitions that focus on South Carolina's natural history and cultural heritage. While this was interesting for the adults, the museum was a hit with Chase and Ryder as well thanks to a kid's room that was well-stocked with puppets for a puppet show, puzzles, books and two tanks that were home to a turtle and three horseshoe crabs!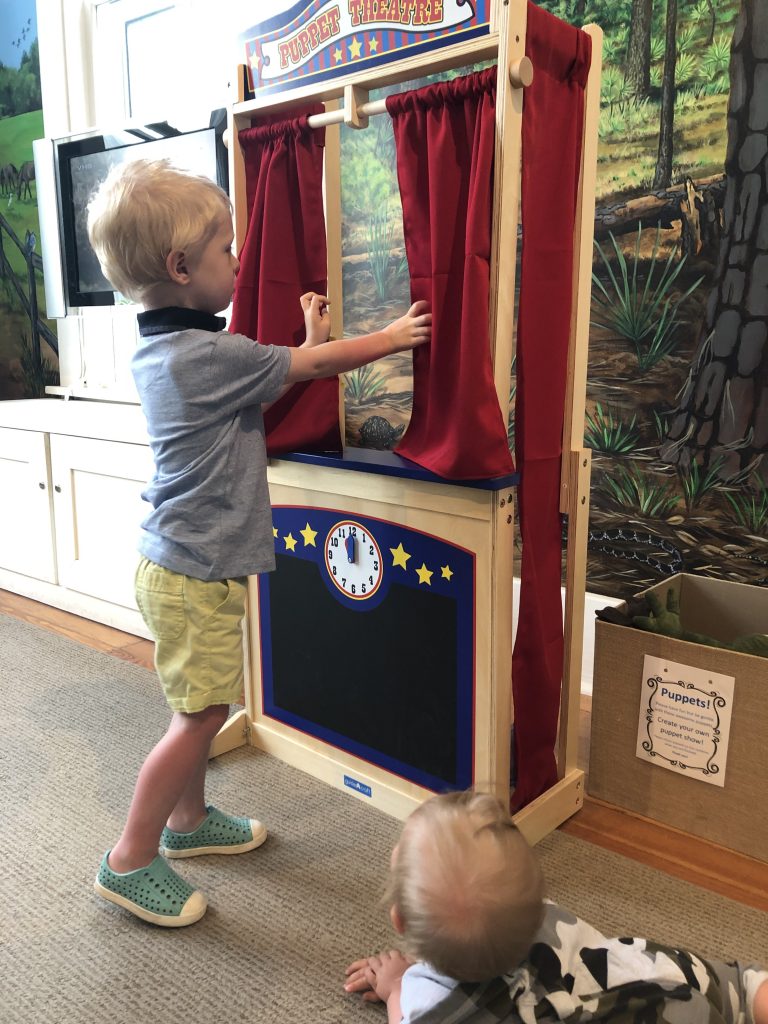 We spent most of our time at the Coastal Discovery Museum exploring the museum grounds and meandered along the trails outside that took us to a butterfly garden and stables as well as down several boardwalks that overlooked the beautiful marshland.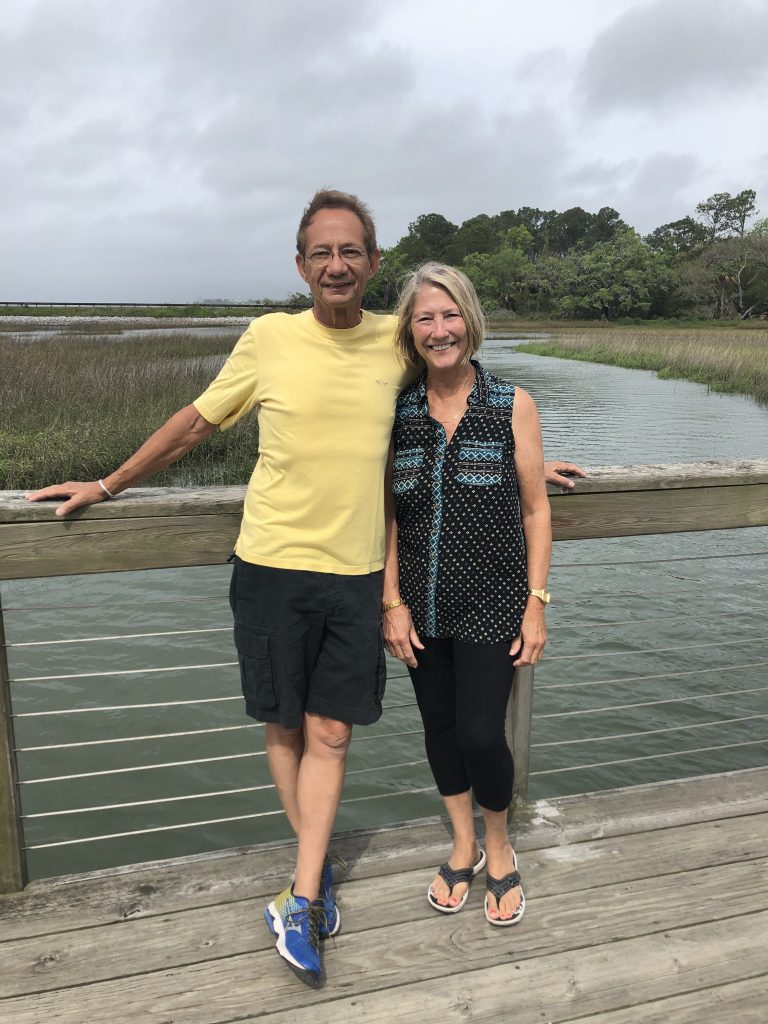 We walked all over the property and Ryder thankfully took his morning nap on the go in the stroller as we explored.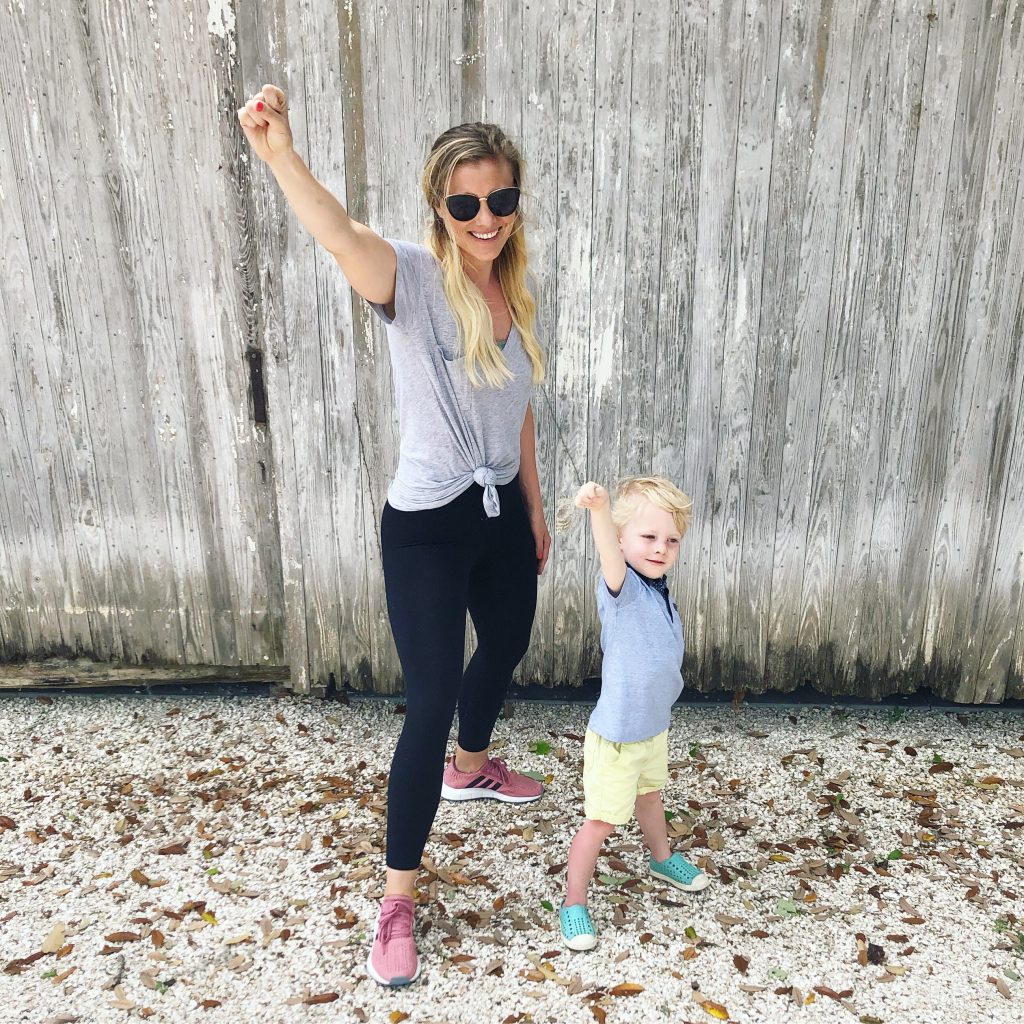 On our way back to the house, we stopped by Barnacle Bill's seafood market to pick up fresh grouper and shrimp to bring back home for dinner.
It ended up raining for the rest of Friday which wasn't necessarily a bad thing. The dreary weather inspired us to keep things low key and we changed into our sweats and then spent the rest of the day packing up our things, watching Jeopardy (anyone else super into James' incredibly lucrative winning streak!?) and enjoying the final hours of our time with Nona and Papa!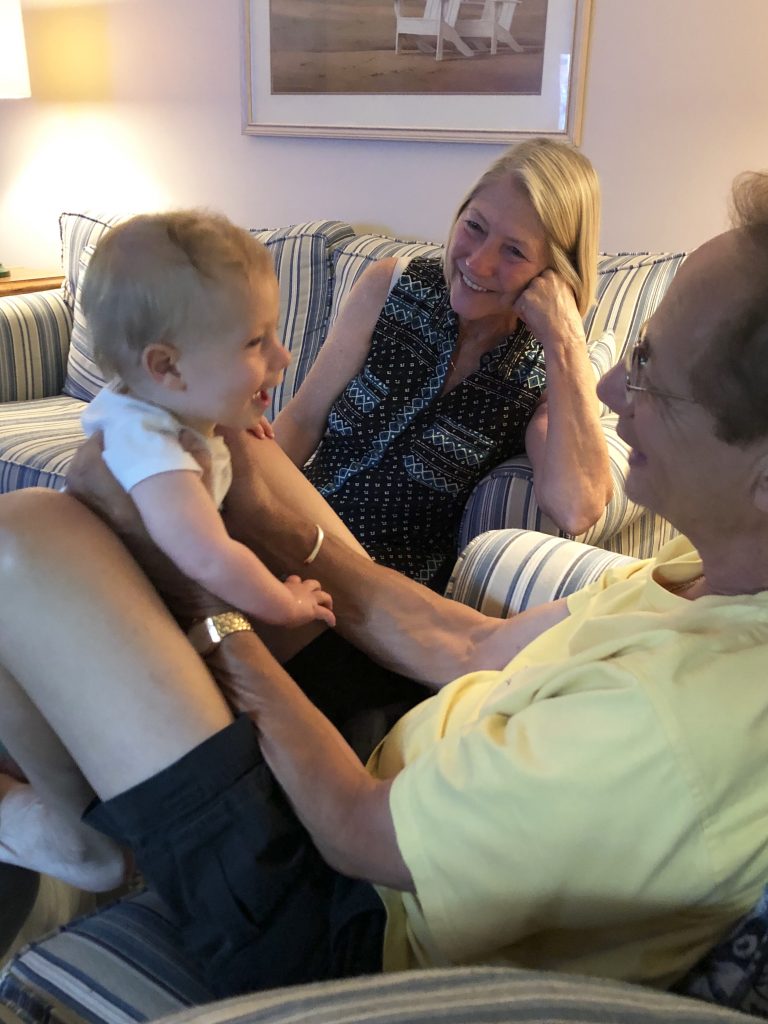 And that was our spring break in a nutshell! We've only been home for a day and I'm already wondering if it's too early to plan our next beach vacation…

Hey friends! Happy Easter! I hope you're having a wonderful day so far!