Today began with another early run. Sadie looked so darn cute this morning and she gave me those "take me with you" eyes, so I decided to take my workout outside and run again rather than head to the gym for a workout.
I think she appreciated it! Sadie is already taking her recovery nap, but not because she's tired… because I've busted out my computer and she knows that means I'm going to be boring for a little while. 
Breakfast
Breakfast this morning began with a cup of Greek yogurt that I ate about 20 minutes before my run.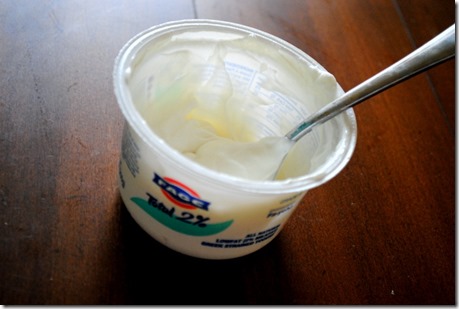 After my run and a super-fast shower, I topped a toasted whole wheat English muffin with almond butter and unsweetened coconut.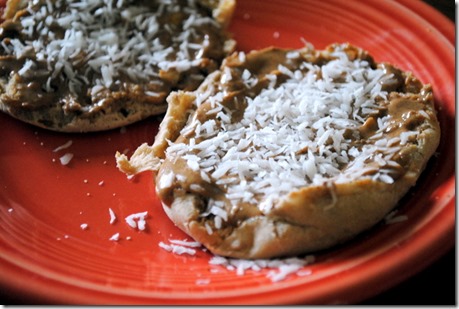 I ate my breakfast while responding to emails and trying to spot my friend Merri on the Today Show! Merri lives in New York City (I visited her last December when she bought her wedding dress) and she and her sister Liz snagged a front row spot as Train performed on the show this morning.
I saw her for a second and it was way too cool!
During the Today Show, there was a commercial for the new Broadway musical Matilda based on the book by Roald Dahl. I absolutely loved that book when I was a kid! I actually read a bunch of Roald Dahl books and thought James and the Giant Peach was fantastic.
Other books I loved growing up:
The Boxcar Children series
The Bobbsey Twins series
Shel Silverstein's poetry books (I loved A Light in the Attic and Falling Up)
Sweet Valley Twins series (and eventually Sweet Valley High)
Baby-Sitter's Little Sister series (This was the series that centered around Karen Brewer! It was a a spin-off of The Baby-Sitter's Club for younger people who weren't old enough for The Baby-Sitter's Club yet. I actually liked the Little Sister series more than The Baby-Sitter's Club, which I grew out of fairly quickly.)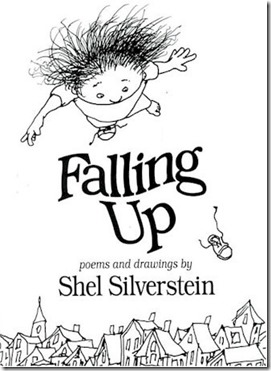 Question of the Morning
What were some of your favorite books to read when you were growing up?