Good morning party people!
Last night I skipped my usual evening blog post in favor of some hiking, reading and quality time with Ryan and Sadie.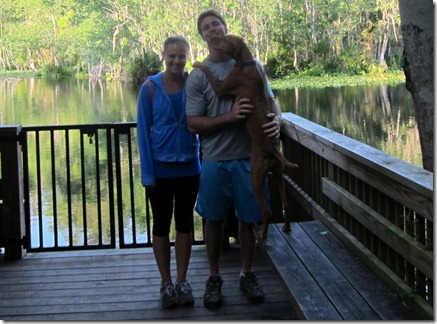 (Ryan's "Daddy 2012" campaign is clearly thriving.)
I am loving the longer hours of sunlight. Ryan, Sadie and I were able to sneak in a good hour of hiking after dinner before dusk.
I always joke that hiking after 6 p.m. means that we're hiking during "feeding time." (I actually won't swim in the ocean around dusk because I'm convinced that it's the shark's feeding time. It's my theory and I haven't been attacked yet, so I'm sticking to it.)
Ever since we saw a bear on one of our hikes in Ocala, Ryan and I are hyper-aware of the wild animals in the forest. It seems like we see way more wildlife than usual when we hike after dinner and I think it's because the animals are out and about looking for dinner. A few weeks ago we saw about five boar!
Luckily last night's hike was uneventful on the wildlife front and we arrived home safely. I spent the rest of the evening cuddled up in bed with The Book Thief. I'm not even 100 pages in yet and I can already tell I'm going to like this book. I love historical fiction – specifically historical fiction from WWII – so this book is right up my alley.
Workout
This morning I hit the gym nice and early for my usual 5 a.m. workout. Today's session began with 20 minutes on the elliptical before I tackled a three-round circuit from the Best Body Boot Camp program I am following. Next week kicks off the final two weeks of the program and I'm already getting sad just thinking about it being over!
The circuit workout I did today was one of my favorites from the whole program. It was challenging and incorporated strength, cardio and plyometric exercises. A triple threat!
Breakfast
When I arrived home from the gym, breakfast was a breeze. I simply grabbed the batch of overnight oats that I prepped last night and topped them with a sliced banana.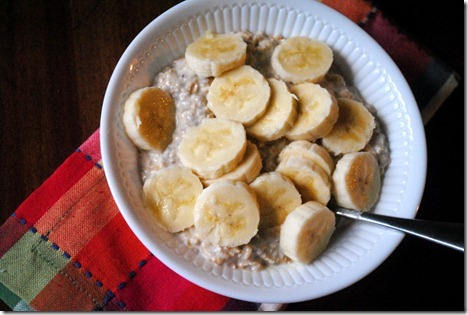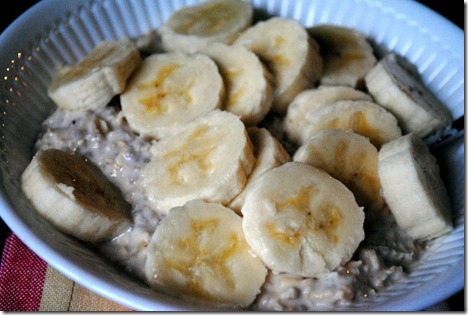 I used a cup of Voskos strawberry Greek yogurt in the oats and loved it! I bought the new-to-me Voskos Greek yogurt because it was on sale this week and I am definitely a fan. It's super creamy!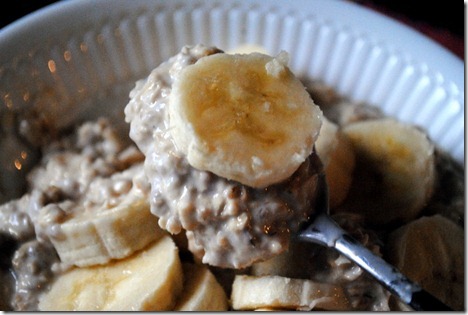 Time to get to work!
Hope your Friday is FANTASTIC!
Of Possible Interest