Dinner and a show! The perfect date night!
Dinner
Last night, Ryan and I had plans to see a show at the Ocala Civic Theatre and decided to prolong our date and grabbed dinner beforehand at Carrabba's.
We've had a gift card to Carrabba's for more than a year now and it was time to use it!
Dinner started with a warm loaf of freshly baked bread with olive oil for dipping.
I had three pieces and could've easily taken down the whole loaf myself. Pace yourself, Julie.
For my entrée, I ordered the Insalata Johnny Rocco, which came with grilled shrimp, scallops, roasted red peppers, olives and ricotta cheese, all tossed in a vinaigrette dressing.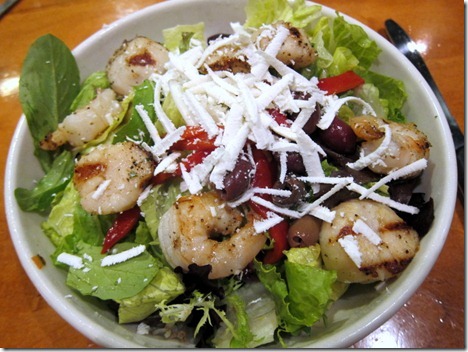 The scallops were the highlight for me!
Ryan and I ate our meals at the bar overlooking the pizza oven and had fun talking with the man who was in charge of making pizzas and desserts. We asked him about his favorite dessert and he steered us toward the cannolis.
Done!
That creamy filling is what dreams are made of and after Ryan and I each polished off our respective cannoli, we both said we wanted more. Once my sweet tooth checks in for the night, it doesn't check out.
Fiddler on the Roof
After dinner, we drove over to the Ocala Civic Theatre to catch the 8 p.m. show of Fiddler on the Roof.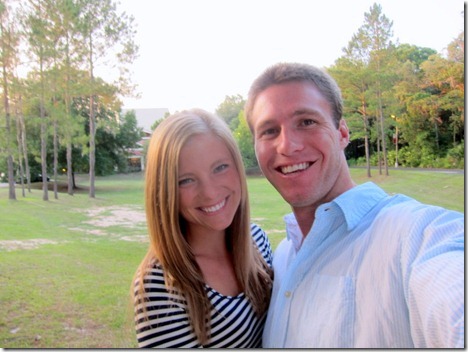 Neither of us had seen the show before, though we both recognized a handful of the songs in the musical.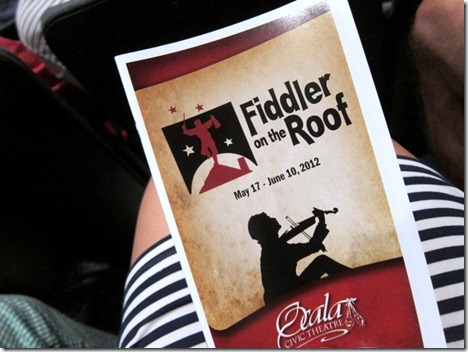 The show itself was really good! I wished the ending would've been a little different, but I found the musical funny, sweet and definitely entertaining.
It was a lovely date night!

P.S. The Fashion page was updated this morning.