Hey guys! What's shakin'?
Things are going semi-smoothly around here. I feel like I'm doing a lot of back-and-forth today since the whole no internet at home thing makes blogging and working from home a little challenging! Anyway, where did we leave off? Breakfast!
After breakfast, I worked from a local coffee shop for a few hours before popping into the grocery store for a few necessities and driving home to let Sadie out. Before a quick walk with Sadie around the neighborhood, I grabbed part one of what would be a three-part lunch.
Today's lunch was kind of random and took place in increments since I was in a snacky mood and wasn't feeling overly hungry. The first part included a banana smoothie that I made with frozen bananas, vanilla Greek yogurt and unsweetened vanilla almond milk.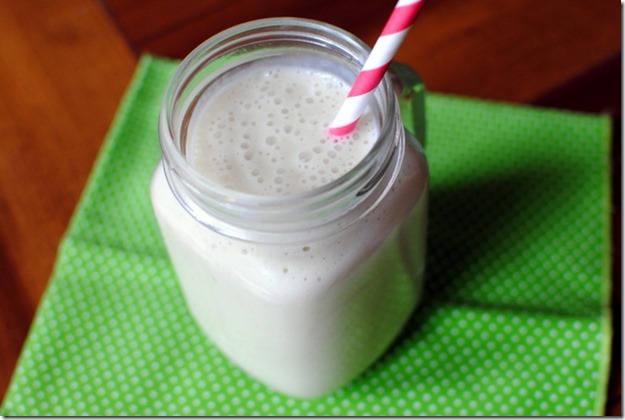 I meant to throw some spinach in there too but totally forgot until half of that smoothie was in my belly.
Part two of my lunch occurred when I arrived back home from my walk with Sadie. Peanut butter and jelly, baby!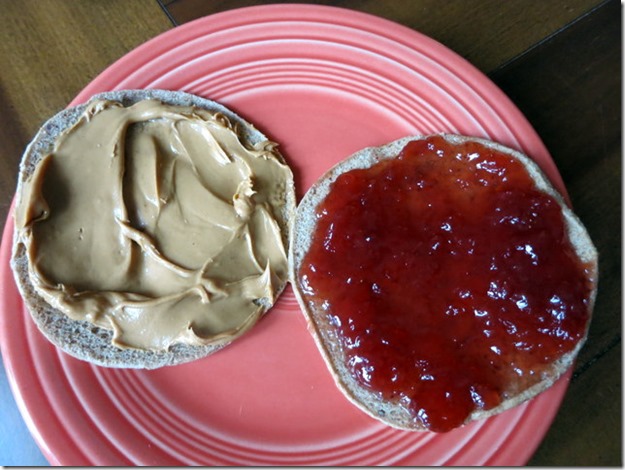 And part three, which I suppose was more like an afternoon snack than lunch, took the form of tuna salad.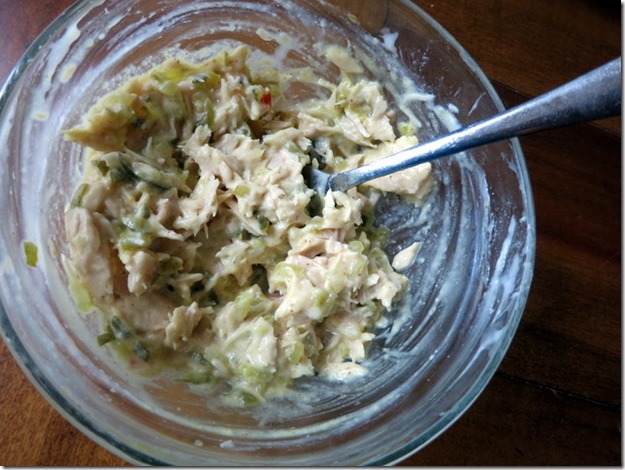 After lunch, I planned on heading back out of the house but ended up spending time on the phone with the company behind our new home security system. The monitors were  beeping every two minutes or so and driving Sadie absolutely bonkers which, in turn, meant she was driving me bonkers. I'm ready to have all the kinks of our new home worked out, but I suppose that takes time.
And now I'd love your advice… Ryan and I have a handful of home improvement projects we're hoping to tackle in the coming months (years?). Up first? A fireplace makeover!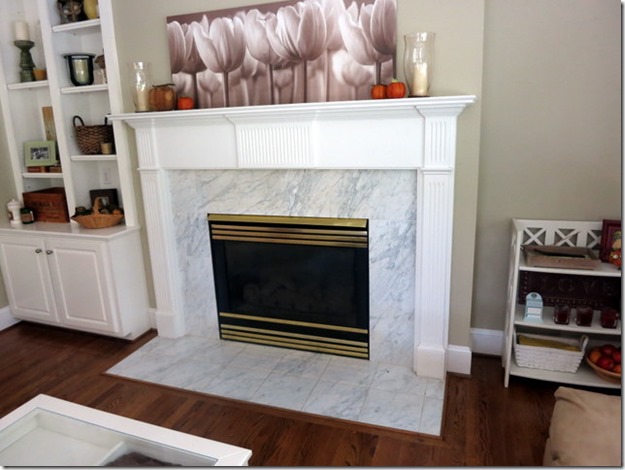 For whatever reason, neither of us can stand the appearance of the fireplace in our new living room. It doesn't seem to fit with the rest of our house and I think the marble and gold detailing look too formal for our style. Do any of you guys have experience making over a fireplace? I'd love any tips, tricks and advice you may have to share. Ryan and I both like the look of the white mantle and framework, but the gold and marble must go which may be a little tricky. We'd really love to try to tackle this project ourselves but don't want to mess it up.
Of course I turned to Houzz for some inspiration. Here is one look I think might work, though I'm not in love with it:
Thoughts? Ideas? I'd love to hear them!