Hooray for finally finding a couch and loveseat for our living room!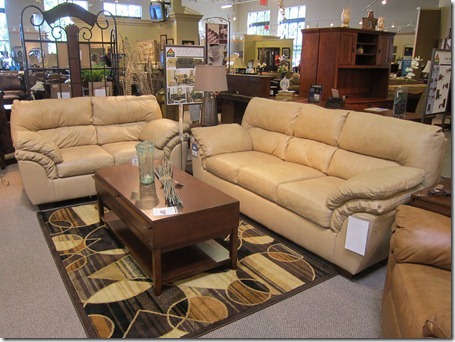 Hooray for Labor Day sales! (20 percent off, baby!)
Hooray for also randomly finding a dining room table plus four chairs (not the ones on the end) that we love!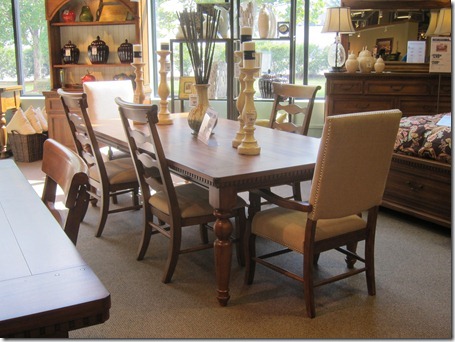 As you can see, we were quite successful after driving more than an hour to Daytona Beach to scope out some furniture.
Any NASCAR fans out there recognize this track?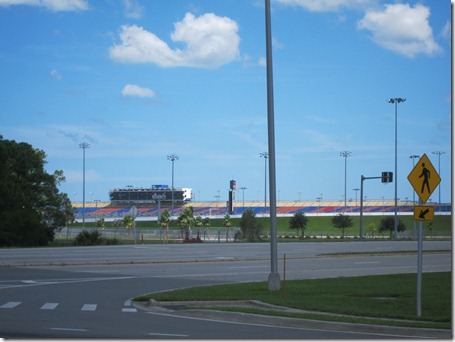 Right across from the furniture store where we were shopping was the Daytona 500 International Speedway.
I've been to the Daytona 500 one time and it was when I was working a table during my internship with SeaWorld. (The same job that required me to drive this fancy schmancy set of wheels.)
Along with the view of the speedway, some other pretty awesome sights were seen during our drive.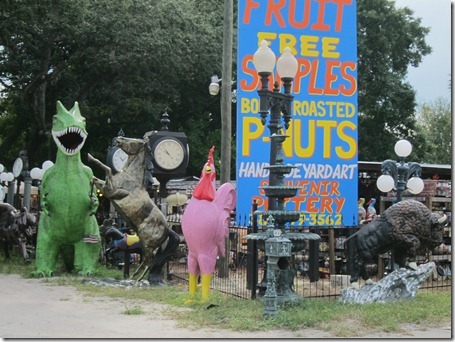 How much for that chicken!?
Ryan and I could not get over this place. Holy lawn ornaments on crack!
I joked that this place would be my dad's personal hell. He cannot stand "knick knacks" and figurines on the whole, so this place would've made his skin crawl.
Once we paid for our furniture (it will be delivered on September 15), we made a pit stop for gas and some sweet sustenance before heading home.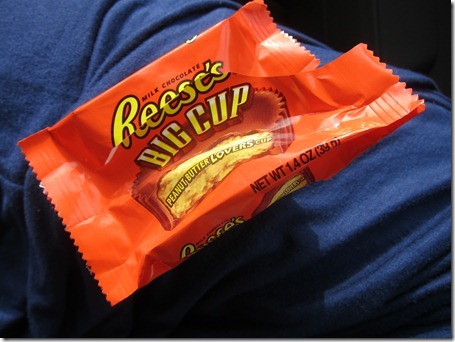 I love the BIG CUP Reese's cups. They have so much peanut butter filling in them. Right up my alley!
Dinner
Once we arrived back at the house, it was dinner time.
We felt like making steak and onion subs and Ryan was the onion chopping extraordinaire since onions make me tear up terribly.
Our steak and onion subs were served on hot dog buns since we didn't have any hoagie rolls on hand.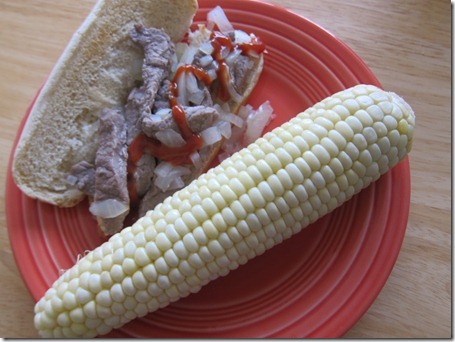 And yes, that's a normal-sized hot dog bun. That should tell you how ridiculously large the corn on the cob was that we ate with our sandwiches.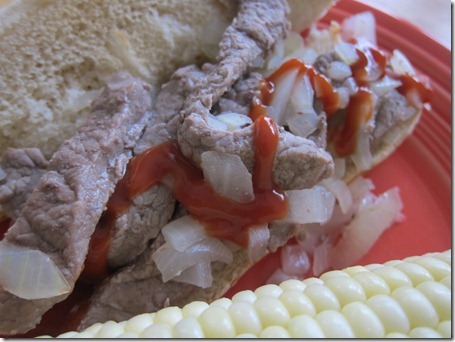 We used top round steak on our subs because it was super cheap at the grocery store and it was quite chewy. At least the flavor was good!
Off to enjoy what little is left of this holiday weekend. Hope you're having a relaxing Labor Day with loved ones!