curled up in the back of our rental car
, so let's pick up there!
Ryan and I arrived in Galway in the early evening just as the sun peeked out from behind the clouds.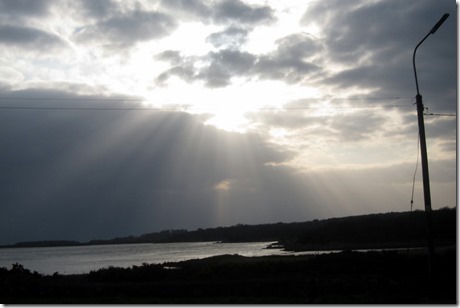 We were able to make a last-minute reservation at the Sea Breeze Lodge, a bed and breakfast a few of you recommended to me, and were greeted by Freddy, the friendly owner who is clearly madly in love with the city of Galway!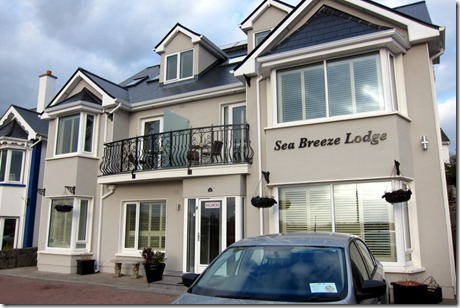 His enthusiasm for the fun city is absolutely contagious and hearing him talk about Galway's fabulous art and music scene made us all the more excited for our time there.
Unfortunately within about 20 minutes of our arrival, I found myself throwing up in the bathroom. The all-day nausea that followed me to the Cliffs of Moher and Doolin Cave finally got the best of me. Yuck.
The good news is that once I threw up, I felt 10,000 times better. I still struggled with on-and-off nausea for the next day or so, but by Wednesday I felt 100 percent like myself again. I was so grateful for the salty crackers and cheese that Freddy kept stocked in the mini fridge in our room and ate all of them along with an apple right before we showered and headed out to explore.
Speaking of showers, Ryan and I were quite enamored with the shower in our room.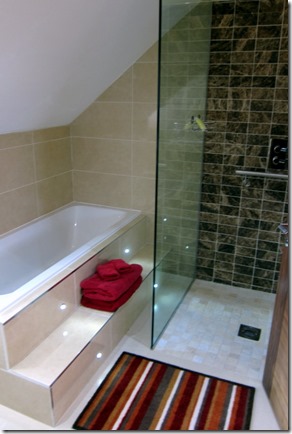 You just walked right in and it seemed like the shower was just and extension of the bathroom floor. Very neat!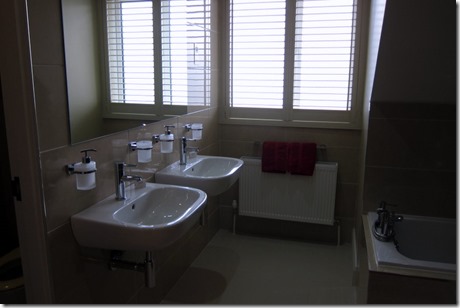 We actually complimented Freddy numerous times on the attention to detail he clearly pours into running his bed and breakfast. The rooms are stunning with rich wood floors (I would love to have wood floors just like them in my house one day!) and gorgeous skylights that let the natural sunlight in during the day.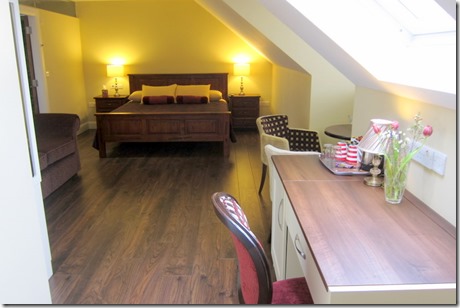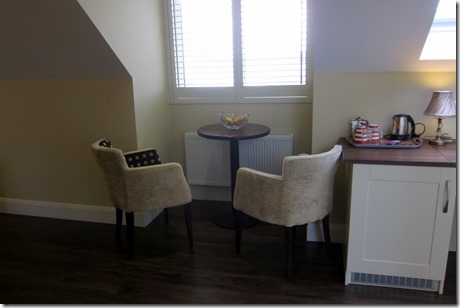 After a hot shower, Ryan and I drove the short distance into the heart of the city and walked around, meandering in and out of the various shops that lined the streets.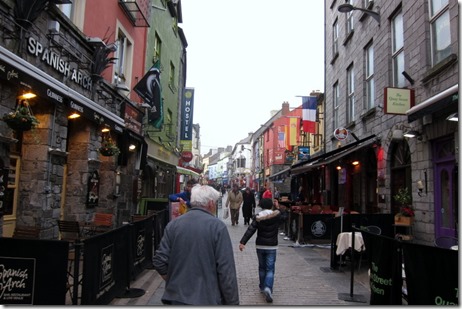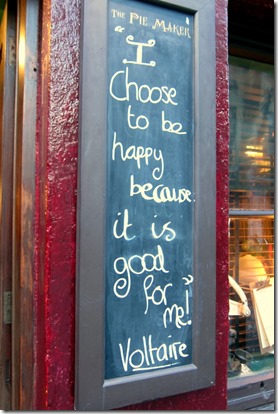 Galway was bustling with energy even in the cold, dreary weather and Ryan and I wished we planned more time there because there was clearly a lot to see and do! We passed by a bunch of pubs and heard lots of traditional Irish music coming from inside, but my stomach wasn't in the mood for a pint or any kind of alcohol at that point. We popped in and listened to the music for a bit, which was still a lot of fun!
Though the jewelry and warm clothing we saw in the shops as we walked around the city before dinner was definitely fun to look at, the only thing I ended up buying was a box of gingers chews to help with my nausea.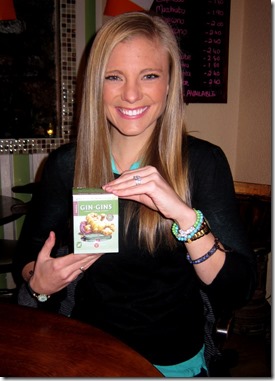 So pathetic!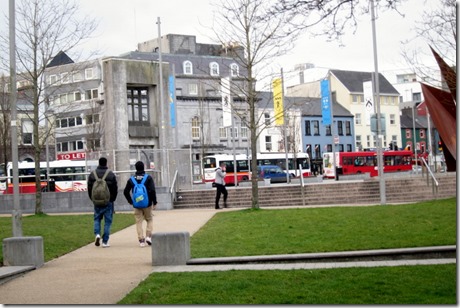 Even though it was cold, it felt good to walk around in the fresh air and people watch. Galway seems like a young and vibrant city and I'm already itching to go back. Ryan and I both said that after our visit to Ireland, we feel like we could plan a second trip with greater ease and know where we'd want to spend more time and Galway is absolutely one of those places.
Once it was time for dinner, we walked into High Cafe and were able to grab a table without a problem, which ended up being a blessing because the restaurant filled up fast!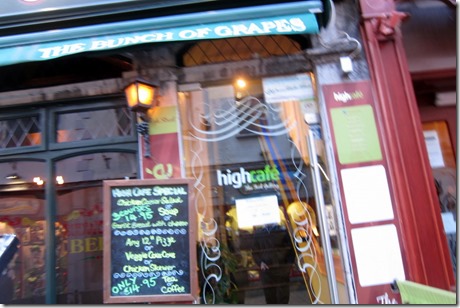 Since my appetite still wasn't back to normal, I wasn't very hungry and decided to order the tuna nicoise salad.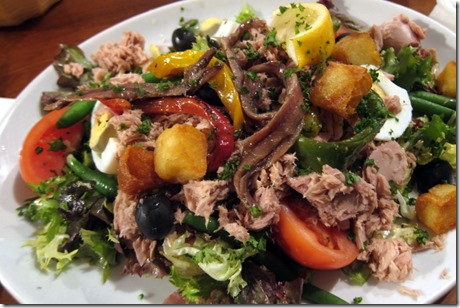 I wasn't in love with this salad (as you can tell by my awkward smile below) but managed to eat most of it.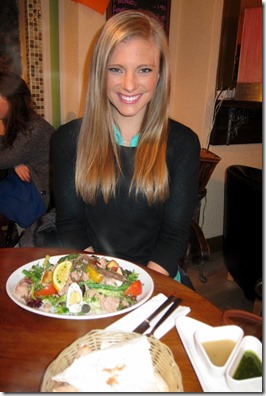 Luckily Ryan's dish was much better. He ordered a Moroccan dish that was full of flavor!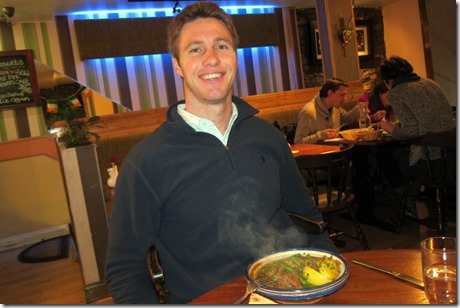 He also shared his warm bread with me and I happily ate several pieces. It was my favorite part of the meal!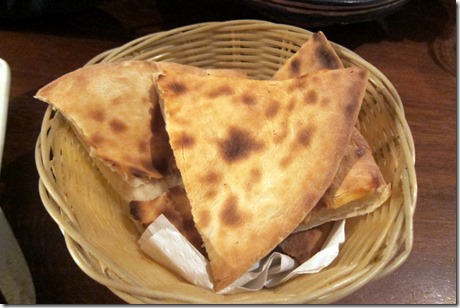 We ended up spending the rest of our evening in Galway popping in and out of the shops and pubs on the streets before I felt like I was going to fall asleep on my feet. I slept like a rock that night and finally started to feel better the next day. Thank goodness!

Next up: Dublin!

We last left off with a sick Julie