This morning Ryan and I drove out to Dade City to go on a safari in Florida!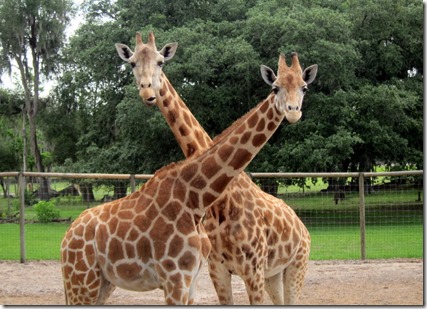 Several months ago I bought a Groupon (<—affiliate link!) for two tickets to the Giraffe Ranch in Dade City, Florida. Neither Ryan nor I had ever heard of the Giraffe Ranch before, but when we visited the ranch's website and read more about it, we became more and more intrigued.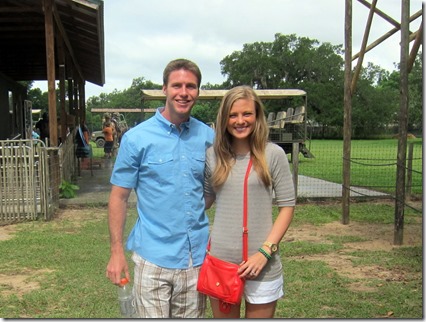 The opportunity to feed a giraffe? The chance to go on a mini safari to see zebras and rhinos up close? As big-time animal lovers, a visit to the Giraffe Ranch sounded like something we'd really enjoy, so I bought two tickets and reserved a spot back in January for this weekend. (Weekend spots fill up fast!)
The ranch was located around 90 minutes from our house and we were told to arrive 15 minutes before our 11 a.m. tour time. We left a little after 9 a.m. and arrived 10 minutes early which gave us a chance to explore the ranch a bit and check out some of the adorable animals.
Most of the animals were quite curious (or they just hoped we had food) and we had a fun time talking to them and laughing at their funny antics.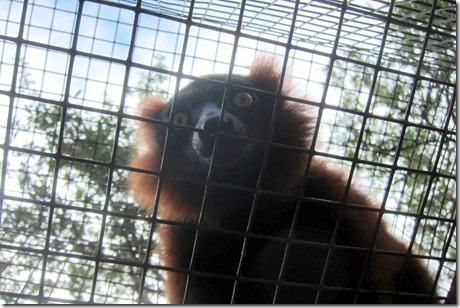 The ranch is located on 47 acres of lush pastures and wetlands and is family-owned and operated.
Our tour began with an informative session about the animals on the ranch. I love learning about animals, so I really enjoyed the talk.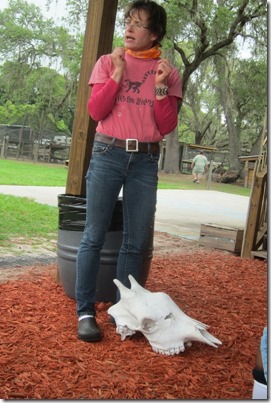 After the talk, those who purchased a ticket to feed the lemurs were able to feed the lemurs little bites of fruit which was so fun to watch. One of the mama lemurs carried her twins around on her stomach and back which was so adorable. Everyone fell in love with the little lemurs!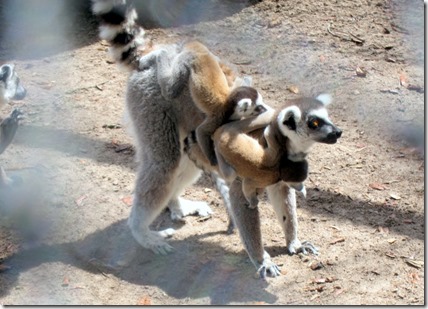 Though the babies were obviously quite cute, my favorite lemur was this guy who was much more chill and preferred to spend his time meditating.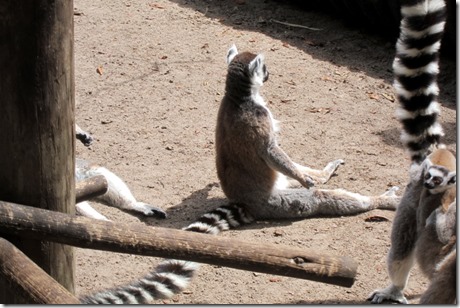 He cracked me up!
Eventually it was time to hop in the safari tour vehicles for a ride around the ranch to see the bigger exotic animals.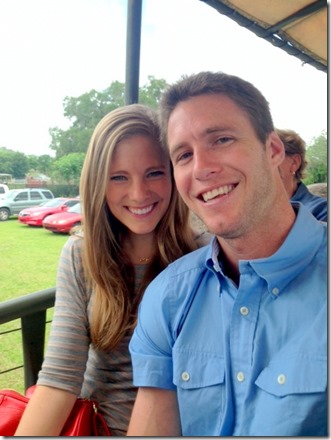 The ostrich were wide-eyed and hungry! They came right up to the vehicle and wanted some grub!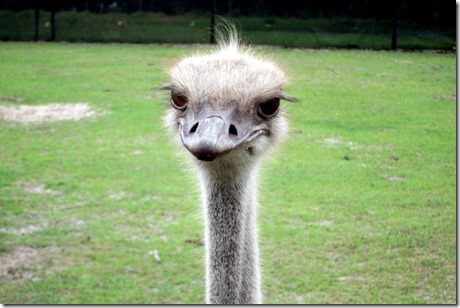 Feeding the giraffe was definitely a highlight.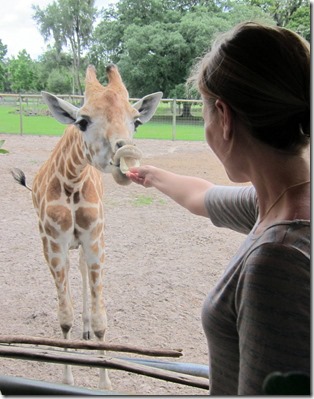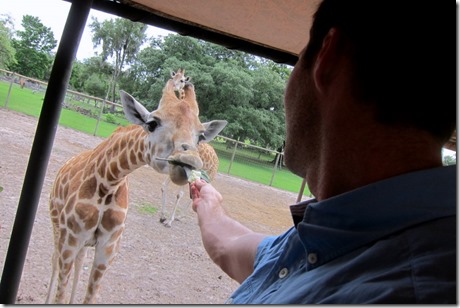 It took some time for them to feel comfortable approaching our vehicle and we all had to be sure to keep still and not make any sudden movements.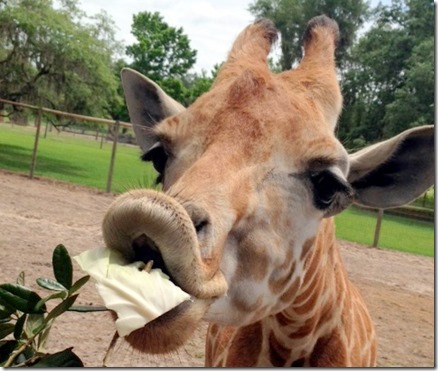 Their long tongues touched our hands as we fed them leaves and cabbage. It was so, so cool!
As the mini safari continued, we saw warthogs, zebra, pigmy hippos, rhinos and more.
Our guide did a great job of teaching us about the animals and sharing funny anecdotes about some of his favorite animals on the ranch. We left the ranch raving about our experience!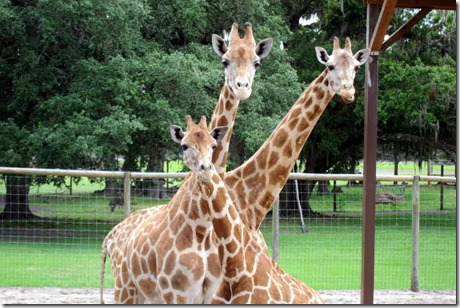 It was a great way to spend a Saturday!