Work today went really, really well. I had my first one-on-one time with two new members of our gym and I loved every minute of it.
As I drove to the gym this morning, I was a little nervous for my two meetings, but both new members were so kind, enthusiastic and ready to adopt a new fitness routine. I am excited to be part of their journey!
Workout
A benefit of working at a gym is the ability to sneak in a lunchtime workout without going anywhere!
I began my workout with an elliptical warm up before completing three rounds of a total-body circuit workout from Tina's Best Body Boot Camp. Today's BBBC workout was tough but awesome. I pushed myself harder than I have at the gym in a while and left feeling accomplished. And hungry!
Lunch
I ate the peanut butter sandwich that I packed and brought to work in between appointments, but I was still hungry when I arrived home. I was in the mood for something sweet and made myself a chocolate peanut butter cup smoothie.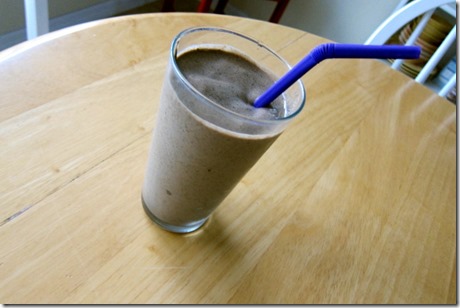 I added a handful of fresh spinach and some frozen strawberries to amp up the nutritional profile of the smoothie and enjoyed every sip. (I promise you can't taste the spinach!)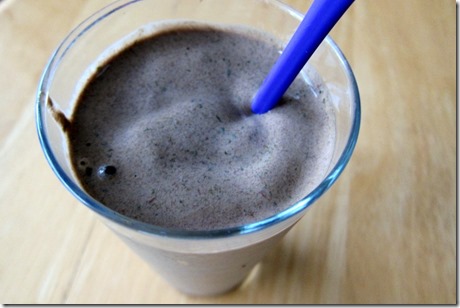 I also ate an apple as I was assembling all of the ingredients for my smoothie.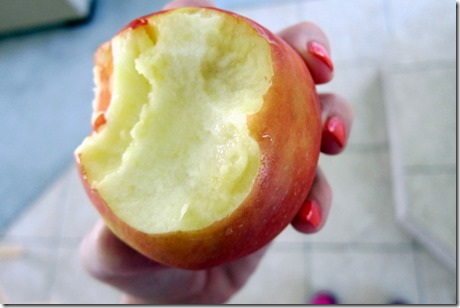 10 Year High School Reunion
Earlier today I received an invite to quite the event on Facebook.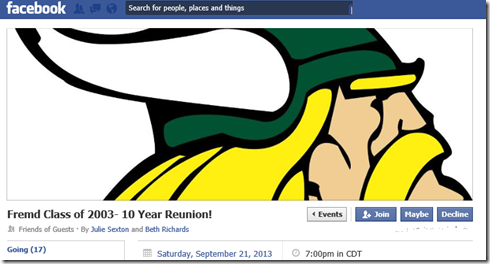 My 10 year high school reunion! Has it really been 10 years!? 
As for whether or not I'm planning to go, I'm not really sure. I think it would be fun if I made a weekend out of it with some of my girlfriends from high school since I'm still very close with them. However, we'll be together in June and August for my friend Michaela's bachelorette party and wedding, so I'm not sure traveling for the reunion in September will be feasible since quite a few of us would need to fly to Chicago.
We shall see!
Question of the Afternoon
Did you attend your high school reunion/Would you want to attend your high school reunion?