Holiday parties are the best.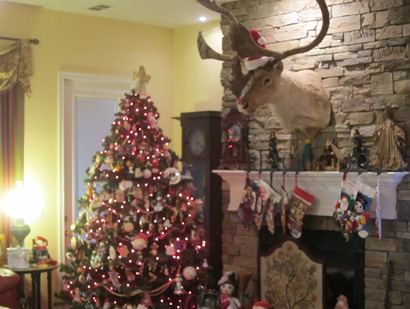 I'm the kind of person who enjoys grazing. I eat five or six times a day, so holiday parties filled with appetizers and sweet bites are my favorite!
Unfortunately Ryan had to go into work today, so he wasn't able to join in the festivities, which was a big bummer. 🙁
Luckily our friend Ross stayed for the day and he and I met up with our friends Pete and Merri to head to our friend Laurel's mother's holiday party in Oviedo, Florida.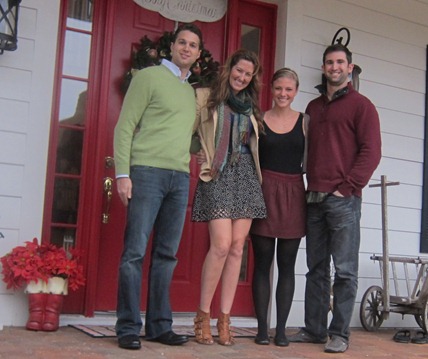 When we walked in, we were greeted by warm hugs and tables full of homemade appetizers and desserts.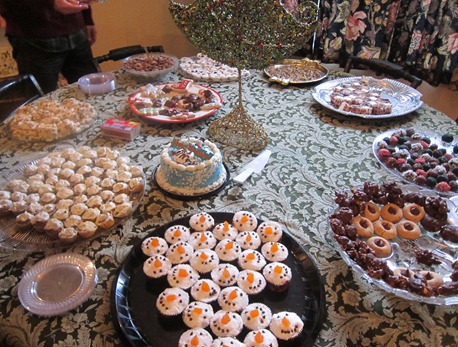 How cute are the snowman cupcakes!?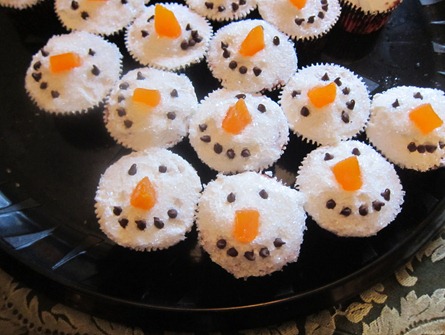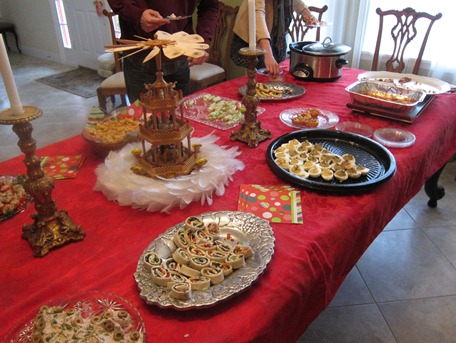 We spent the afternoon eating and chatting (and eating!). I also made friends with Darla, Laurel's family's adorable poodle.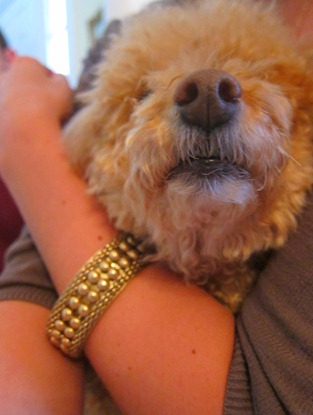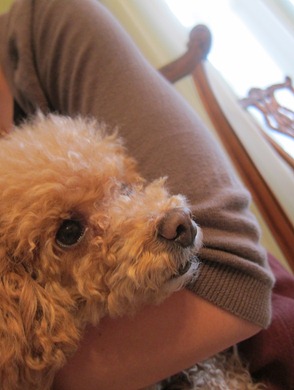 I love hypoallergenic animals that don't make me sneeze! 
During the party, we sang "Happy Birthday"to our friend and Laurel's boyfriend, Benny.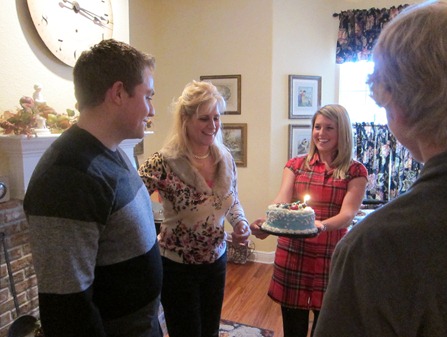 Happy 26th Birthday, Benny!
Once the party was over, Merri, Pete, Ross and I headed home. Ryan got off work and arrived home about 10 minutes after Ross and I made it back to our apartment.
It was good to finally see Ryan's face. I'll be very happy when his workload slows down a bit!
We just said our goodbyes to Ross and now we're hanging out on the couch for the rest of the night while I assemble all of the adorable vizsla pictures for tomorrow's vizsla puppy post! These dogs are so stinkin' cute.
G'night!