Today started off nice and lazy.
We slept in and enjoyed a simple breakfast. Sunday perfection!
On the menu for today was a cup of plain Chobani, sweetened with honey and a whole wheat bagel thin topped with gobs of peanut butter.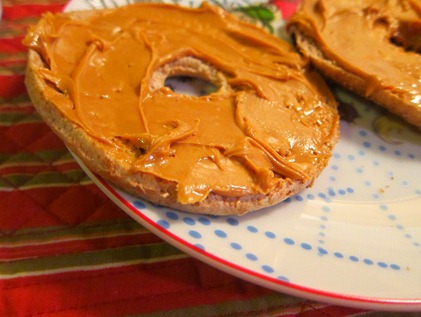 It was delish!
I think Kona wanted in on the pb!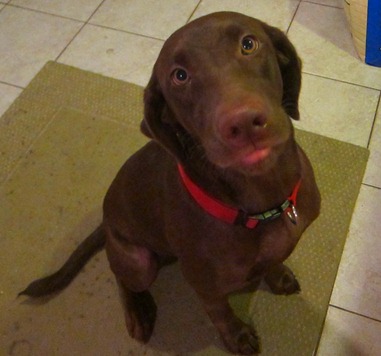 After breakfast, we headed to church before coming home to relax a bit.
It is still dreary in Orlando, which means it's the perfect weather for baking! Naturally that's exactly what I did!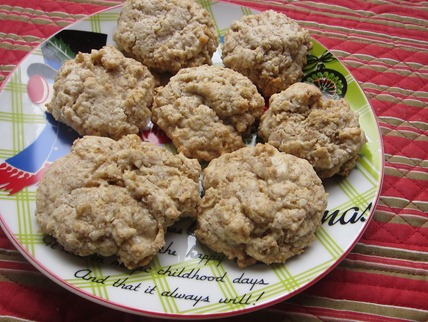 Now I'm off to change before heading to a Christmas party this afternoon.
I also have to pick up our Christmas cards! It will be my first year sending out a Christmas card with a real live boy (aka my brand new husband) on them. 🙂
Question of the Afternoon
Do you send out holiday cards?