This evening, as I was chopping vegetables in the kitchen, Sadie kept watch over our house on the screened-in porch.
She has a habit of pacing around the porch, smelling the air and irrationally freaking out over Bob Barker, the floating pool toy. This evening, however, she went bananas and started barking excessively while pointing outside like the little huntress she was bred to be.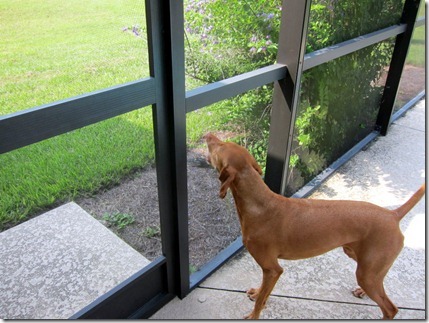 I walked onto the porch to see what ferocious predator wandered into our yard and spotted the evil beast.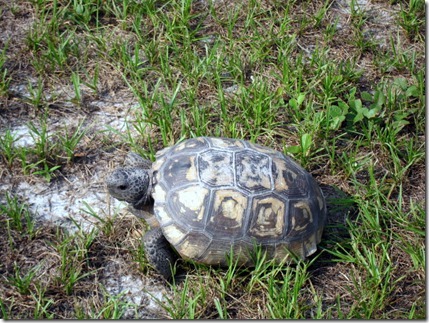 Another turtle! This one was much bigger than the little turtle Sadie found two weeks ago. 
I let her outside to sniff the turtle and she ran right over to it to say hello.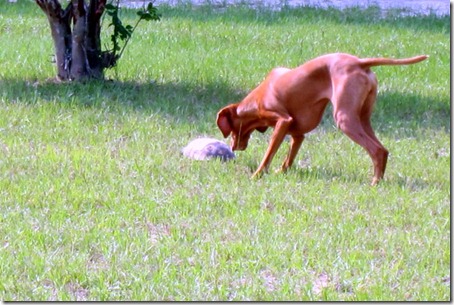 And then this happened: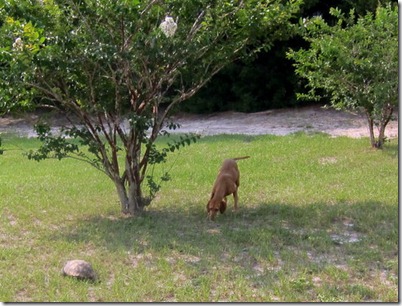 An interesting scent underneath a tree = Instant box turtle boredom
The box turtle moved surprisingly fast out of Sadie's way once she lost interest. Speedy lil' guy!
Dinner
Dinner this evening was homemade chili!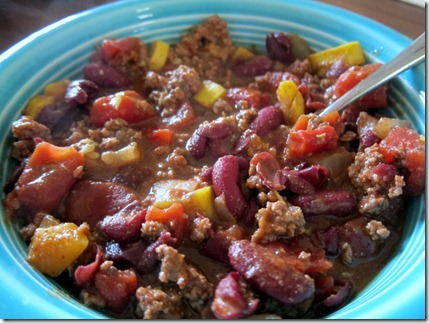 I know this is an odd dinner for the middle of summer when it's 90+ degrees outside, but a chili craving hit me around 5 p.m. and I just went with it.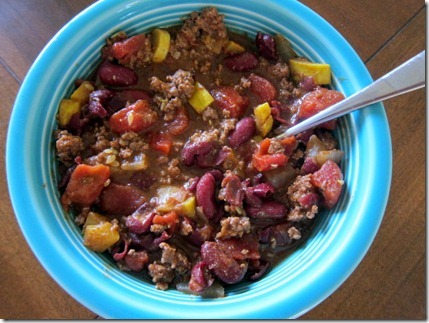 To make the chili I combined the following:
1/2 yellow onion, chopped
1 yellow squash, chopped
1 can diced tomatoes
1 can kidney beans, drained
1 pound lean ground beef
Chili powder
Cumin
Garlic salt
I love one-pot meals because they're not only easy, but clean up is a breeze!
Time to watch The Bachelorette. Home town dates tonight! Bring on the crazy!