Good morning and happy Friday!
My Friday morning began with not-so-overnight oats. I forgot to prep the oats last night, so I prepared a batch this morning and let them soak while I made myself a cup of coffee and checked my emails. They weren't really ready for eating by the time I wanted to dig in, so I just made it work.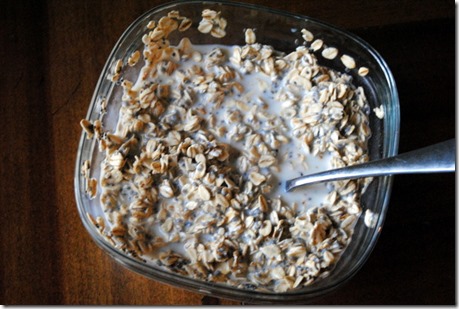 I like cold oatmeal anyway, so this wasn't too shabby. It just looks horrible.
Halloween Costumes for Dogs
Last night I had a lot of fun shopping with my friend Amanda. Her mother's birthday is next week and Ryan's birthday is October 5, so we teamed up to shop together after work and had a lot of fun in the process.
While we were out, we stumbled upon a pretty fabulous collection of Halloween costumes for dogs at TJMaxx.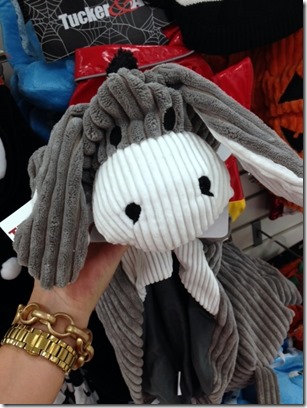 I thought the donkey costume would look so cute on a dog with naturally droopy eyes like a sweet basset hound. They could pretend to be Eeyore!
We saw a wide range of costumes including cheerleader, turtle, lobster, skeleton and pumpkin costumes for dogs. Every costume was adorable and absolutely ridiculous at the same time. My favorite costume was the shark costume and I came pretty close to buying it for Sadie this year.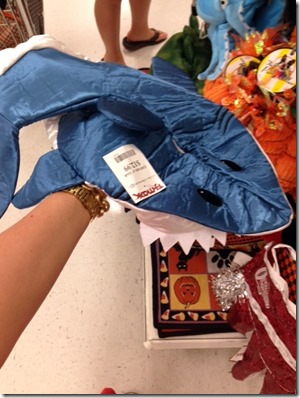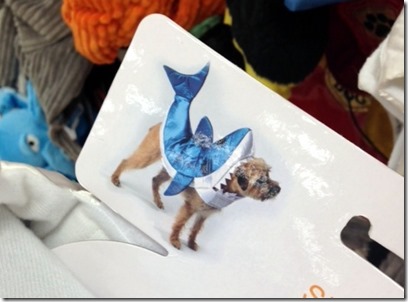 We always quote Finding Nemo and call Sadie "Shark Bait" (Oh Ha Ha!) whenever we swim in the ocean with her, so  it seemed like a very fitting selection. In the end I decided to forgo the purchase since Sadie usually just wears her little pumpkin t-shirt on Halloween.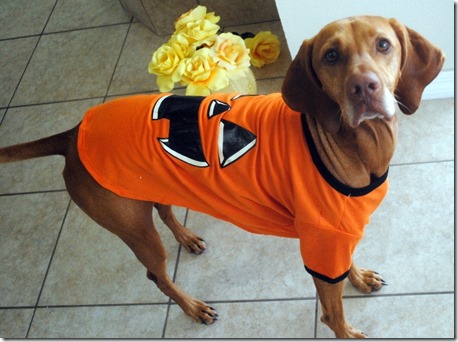 Fun fact: Sadie's name was actually Pumpkin before we got her and changed it to Sadie!
When I arrived home and told Ryan about the costume finds at TJMaxx, we had a good time looking up hilarious costumes online.
Here are some of our favorite finds: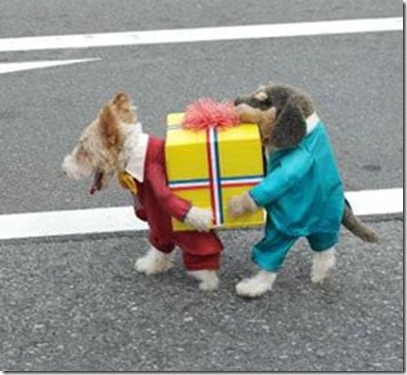 (Source)
The Harry Potter fan in me loved this one: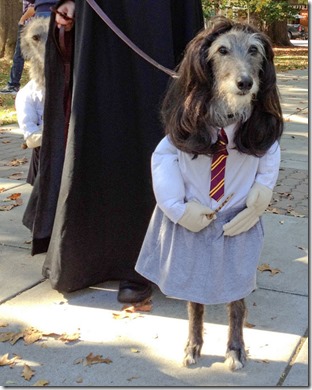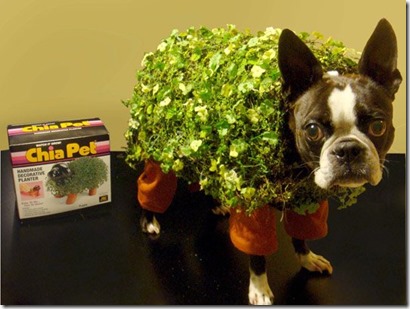 That dog's face cracks me up. Not amused. 
It's SuperDog: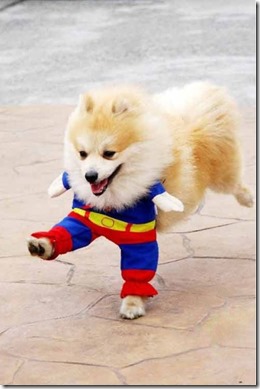 I hope these adorable pups made you smile!
Question of the Morning
Have you ever dressed a pet up for Halloween?