Hello from Chicago!
I arrived in Chicago late last night early this morning, thrilled to see my friend Leah and her fiancé Matt waiting for me to bring me back to their apartment in the city. 
Even though it was late, the three of us enjoyed catching up for a bit before finally turning in for the night. I somehow managed to sleep in until 8:30 a.m. (9:30 a.m. Orlando time!) and awoke feeling excited about today's activities!
A few of my friends will be arriving to Leah's around lunchtime and her official bachelorette party shenanigans kick off around 6 p.m. Watch out, Chicago!
Leah's bachelorette party will actually be the first bachelorette party I've ever been to besides my own. Let's get crrrrazy!
This morning, I unpacked some of the goodies from my suitcase, including the things I need for the bachelorette party tonight that Ryan packed in his super-space saving bag for me.
It went from this: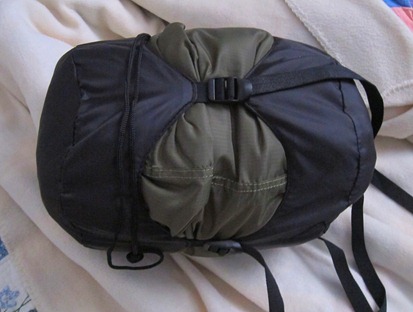 To this: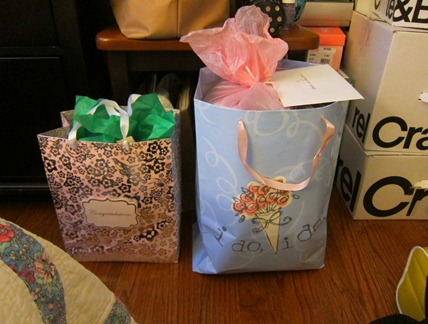 Magic! And now I have have of a carry on suitcase that's completely empty. Anyone want to do some shopping?

I'm still waiting for Leah and Matt to wake up this morning and in the meantime I've been snacking on trail mix and a few small chocolate chip cookies.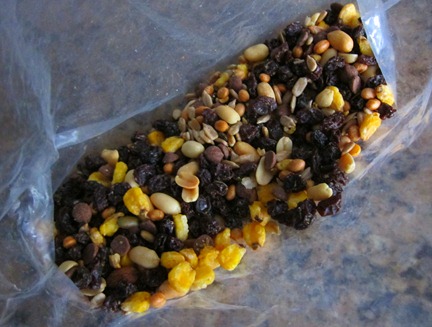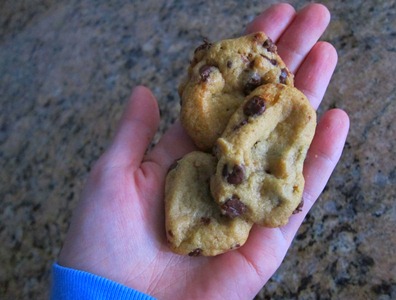 The trail mix is delicious! I wonder if Leah's mom made it because she has a knack for making tasty granola.
And now, since I'm hopped up on bachelorette party fever, if you're new to the blog, here are the recaps of my two unbelievably fun bachelorette parties:
I want to do it again!