Last night I had plans to meet up with my friends Minda and Brett for dinner.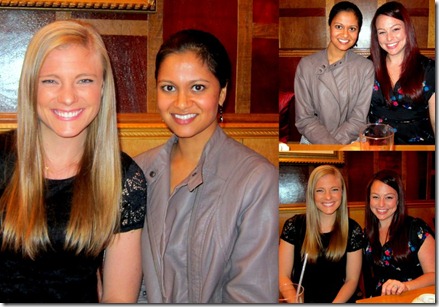 Minda and I were suitemates for several years in college and she is immersed in wedding planning at the moment. (You might remember when we met up and went bridesmaid dress shopping in December!) I met Brett through Minda in college (they've been friends since childhood) and it was great to see her again, too!
We met up a little after 6 p.m. at Mai Thai in Jacksonville. Earlier that day, I had a pretty fabulous speech-to-text fail surrounding these plans…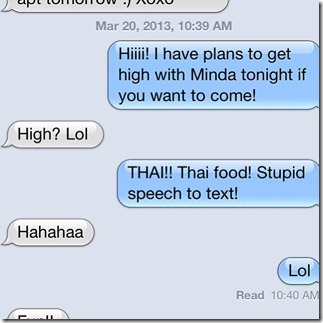 So, so great.
When I arrived, I found Brett and Minda sipping on some hot green tea which sounded perfect. It was a little chilly and raining rather hard when I arrived and drinking tea in a cozy restaurant with friends was the perfect way to spend a dreary Wednesday night.
For dinner I ordered the Gang Keow Whan (green curry in coconut milk with mixed vegetables and jasmine rice).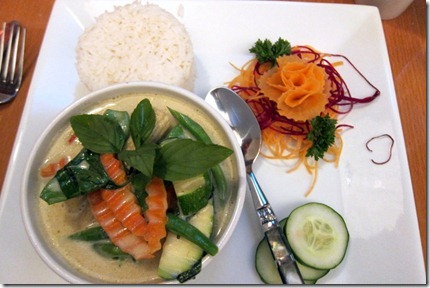 It was fantastic. The coconut milk made it extra creamy and the different spices they used in the curry were phenomenal. I need to find an awesome Thai place in Ocala!
We ended up hanging out for more than two hours and I loved every minute of it.
Breakfast
This morning I was up in the four o'clock hour. My dad had an early flight out of the Jacksonville airport and I said I'd drop him off which meant that we were awake at 4:20 a.m. Yikes!
I'm hoping that my early wake up time will make it easier for me to fall asleep on my evening flight to London and help me adjustment to the time change a little easier. 4:20 a.m. in Jacksonville is 8:20 a.m. in London, after all!
Once I got back from dropping my dad off at the airport, I hopped back into bed with my laptop (and Sadie) and worked until my morning appetite started talking to me.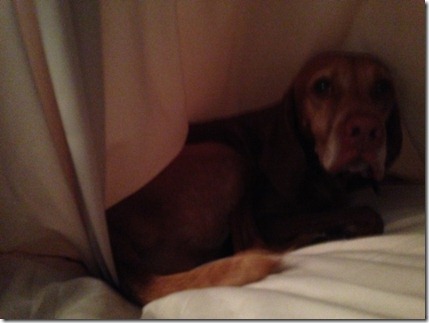 Snug as a bug in a rug.
For breakfast, I made myself a yogurt bowl with vanilla Greek yogurt, dried fruit, Cheerios and a spoonful of almond butter.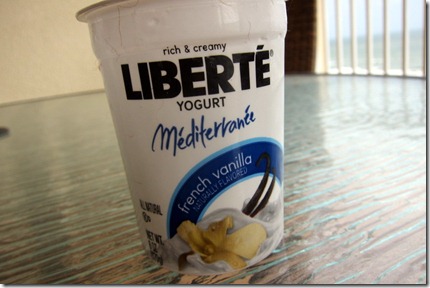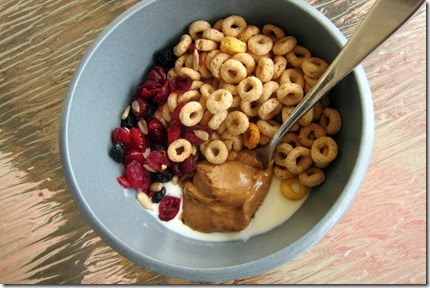 I also ate a couple of handfuls of trail mix as I was assembling my yogurt bowl.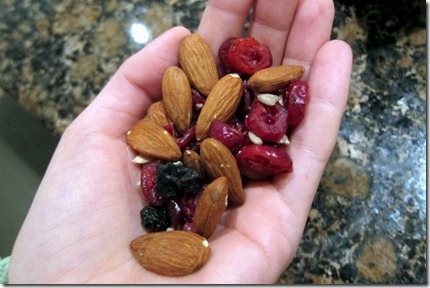 Time to get things rollin'!