I polished off the last of the crock pot garam masala chicken and chickpeas for lunch today.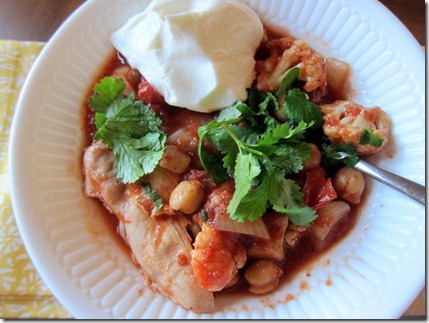 Let me reiterate how much the dollop of plain Greek yogurt (or sour cream) adds to this dish!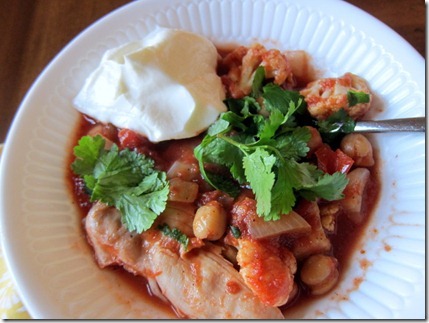 I also had a cup of yogurt on the side for a little sweetness.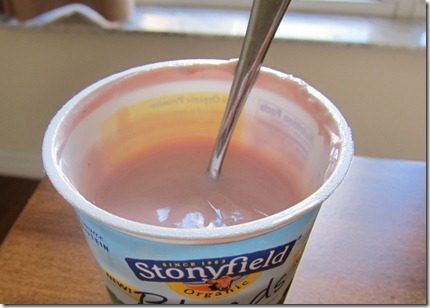 Highlight of the Day
Like billions of other dogs out there, Sadie's excitement level goes through the roof whenever someone she loves walks through the door.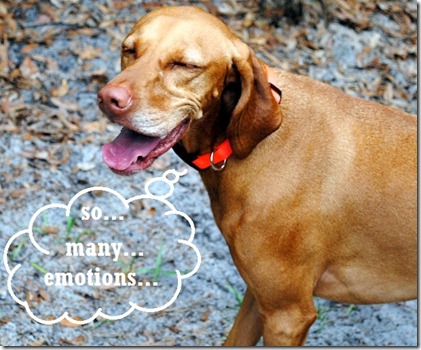 When she hears the doorbell or the garage door open, she runs around in circles and grabs a toy from her toy basket to bring to her new visitor. The joy she feels absolutely radiates from her wiggly little body.
Yesterday evening I told Ryan that it's pretty clear to me that the moment he arrives home from work is the highlight of her day. She knows that once Ryan is home, we'll likely do something outside with her and that makes her one happy little camper. Her exuberant joy never fails to make me smile.
When I started to think about the highlight of my day, the moment that first popped into my mind was the moment Ryan and I crawl into bed at night. I love slipping into bed after I've brushed my teeth, knowing that the day is officially over and we're ready to just chill out and relax.
Now I ask you…
Question of the Afternoon
What is the highlight of your day?
Is there one particular moment you find yourself looking forward to on a daily basis?
In addition to the moment I crawl into bed at night, I also love breakfast time on the weekends.