Now that the Crock Pot Challenge is in full swing, I find myself feeling more and more motivated in the kitchen. Trying out new recipes is a lot of fun, especially when the recipes involve the crock pot and aren't overly complicated.
Yesterday I made Lindsay's slow cooker carnitas.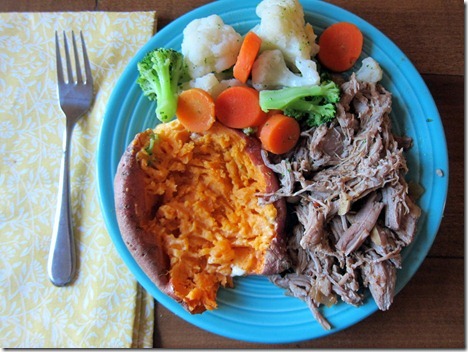 I followed the recipe on Lindsay's blog exactly and after eight hours, our house smelled fantastic and we had a delicious no-fuss dinner on our hands.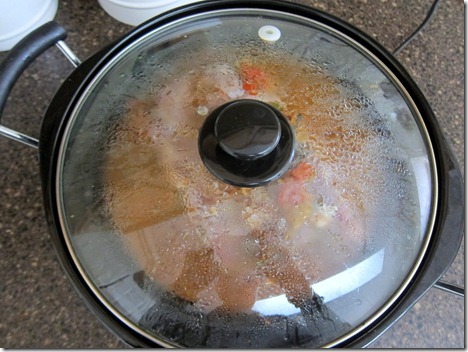 While I thought the pork was good, Ryan was a huge fan. He said that this pork was "restaurant quality." It was extremely flavorful (placing the pork back into the sauce is a must) and I think it would be a great dish to make on Super Bowl Sunday to feed a whole gang of hungry people.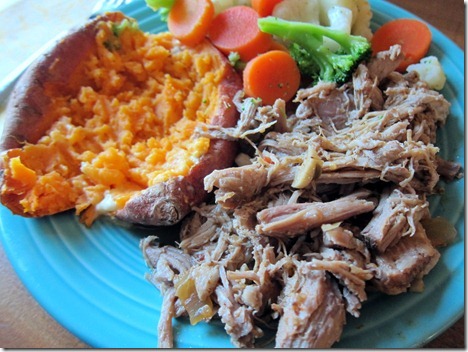 We paired the carnitas with steamed veggies and a sweet potato topped with a bit of Earth Balance.
When I went to put the leftovers away, Sadie broke out her best pitiful "please gimme some carnitas" face.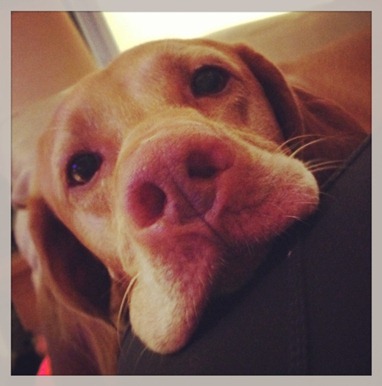 She gets me every time. I'm such a sucker.
Workout
This morning I hopped on the treadmill at the gym for a 40 minute workout. I ran four miles, followed by a .25 mile cool down walk and some stretching.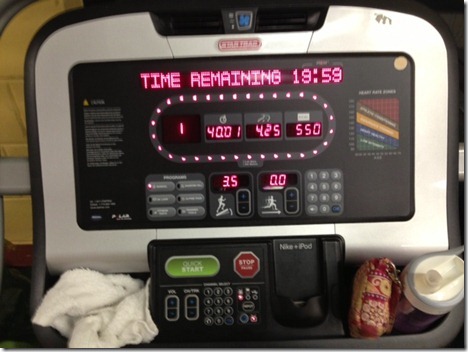 I've been extra mindful of my hips lately and try to take a solid five minutes to go through some of my favorite hip stretches after a run. I'm hoping this will help keep my running injury free since my hips seem to be my "problem area" when it comes to injuries and pain. So far so good! Knock on wood.
Breakfast
Pancakes for breakfast!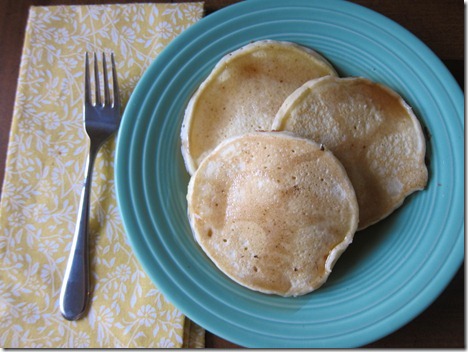 I planned to make whole wheat pancakes, but ended up making the pancakes with half white flour/half whole wheat flour because we ran out of wheat flour at the last minute.
I have a feeling I'm going to be digging into my morning snack a bit early since I doubt these pancakes will keep me full for long. I should've added some almond butter to the batter for some staying power. Next time!
Question of the Morning
Do you stretch before and/or after a workout… or not at all?
Do you take special care to target your stretching based on past injuries?