The second half of the Healthy Living Summit was just as fun as the first… and I was a whole lot more at ease since my personal presentation was over.
Lots of treats prepared by other bloggers were enjoyed during the afternoon presentations. I joked that desserts for HLS were sponsored by the bloggers themselves!
Maybe next year, I'll make some peanut butter granola to share!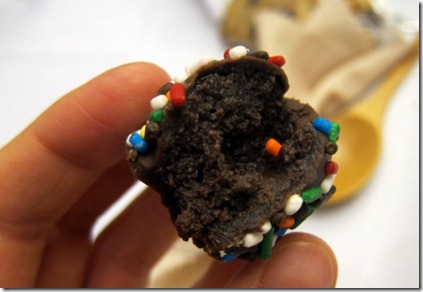 That little gem would be a cake pop, made by Paige. It was pretty much unbelievable and I cannot wait to make cake pops for the next party I attend. They were a definite hit among attendees I basically drooled all over myself as I ate it.
Evan also passed around peanut butter and chocolate brownies to help satisfy our sweet tooth.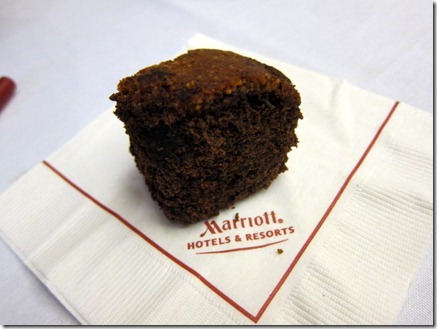 Peanut butter and chocolate? Someone's speakin' my language.
Presentations
The afternoon sessions were really interesting.
Two of my roommates for the weekend, Lisa and Tina, were on a panel and my other roommate Courtney and I beamed with pride as we watched them rock it!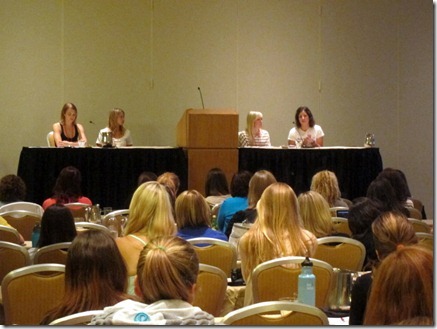 Roommate love!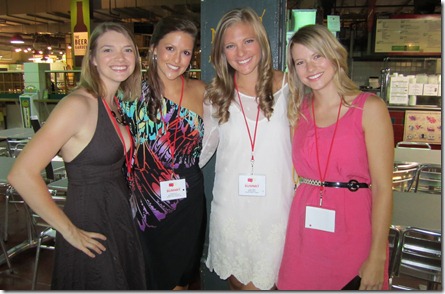 Let me just take a minute to profess my complete adoration for these ladies. My favorite memories associated with Healthy Living Summit occurred outside of the conference. The late nights tucked away in our hotel room after a fun evening of dinner and drinks were my favorite. Every night Lisa, Courtney, Tina and I were up until nearly 2 a.m. talking away until our eyelids were too heavy to stand it.
Getting to know all of the bloggers at the conference in real life, away from their blogs, only made me love them even more.
Holy tangent! Back to the conference…
I also attended a presentation about blogger safety by Monica that was very eye opening. I recently did a blog post on the topic and thought those of you who were worried about blogger safety might benefit from these two takeaways:
Don't use Foursquare to check into places. Just don't. The story shared by one blogger totally blew my mind.
When photographing pets up close, be aware that their tags often have your phone number or address on them.
The final presentation I attended on Monetizing Your Blog was led by Katy Widrick, and I actually got to introduce her!
At that point I was totally over feeling nervous in front of the other bloggers, so saying some wonderful words about Katy didn't made me want to shake.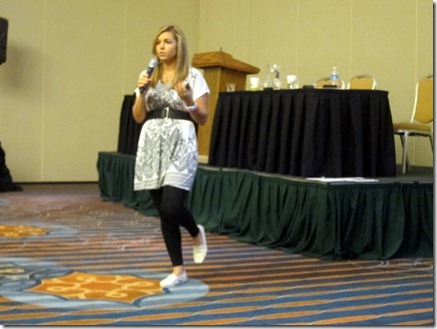 Katy is such a public speaking pro!
Once her presentation wrapped up, it was time to head back to the hotel room to change before a FUN night with some of my favorite bloggers.
More to come!